Officials and researchers say 'mood has shifted' on cost of accessing EU research programme, with senior figures warning it may be too expensive to join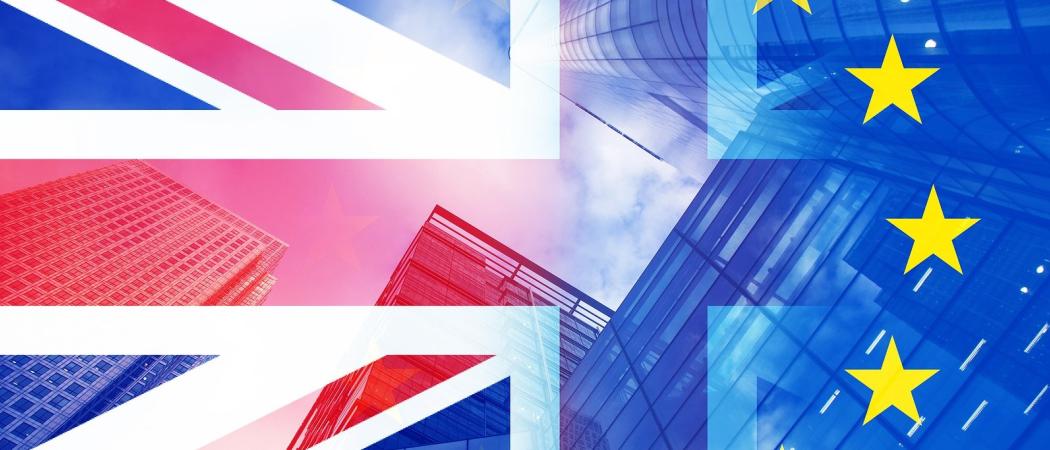 UK science figures and officials are warning the price tag for joining the EU's Horizon Europe research programme may be growing too high.
The EU has proposed making the UK pay a proportion of the 2021-2027 research budget based on its gross domestic product as a share of EU GDP, which currently stands at 18 per cent.
But what's missing is a "safety net", in the form of a "downward correction mechanism" to compensate the UK government if its researchers scoop a lower than expected share of Horizon Europe funding, officials say.
Researchers are growing concerned that a GDP-based payment, with "administrative and participation" fees loaded on top, will oblige the government to come up with alternative arrangements. Discussions are "being stepped up" for Plan B schemes, should the UK not make it into the EU programme next year, a source in government said.
James Wilsdon, professor of research policy at Sheffield University, says there has been a "shift in tone" among science minds in Britain. "Beyond the wider politics of the overall EU-UK agreement, it's clear the sticking point is now cost. The EU is apparently insisting on a significant multi-billion premium for UK association – well over any expectation or modelling of what we'd gain in return," he said.
Nancy Rothwell, chair of the Russell Group of research-led universities, and vice chancellor of Manchester University, told MPs during a hearing last month that it unlikely that the UK will join Horizon Europe under full "association" membership.
The problem for the UK government is predicting how much its researchers stand to gain from joining Horizon Europe. Performance in the current research programme, Horizon 2020, has suffered greatly since the 2016 referendum, when the UK voted to leave the EU. An analysis by the Royal Society last year showed that the UK's annual share of EU research funding has fallen by nearly a third since 2015.
It was always expected that UK access to Horizon Europe would be in the order of millions of pounds per year. "But if the gap between what we pay in and can reasonably expect to draw out starts to grow to several billion pounds over the lifetime of Horizon Europe, then understandably the UK government [is] now asking more openly whether the money could be better spent on domestic schemes," Wilsdon said.
"Universities and the vast majority of academics here still want to be in Horizon Europe – but there's a growing realisation of the potential scale of the trade-off, so I expect opinion may start to shift unless a more acceptable compromise can be reached," Wilsdon said.
Negotiators sat down in Brussels this week for their final scheduled round of trade negotiations but expectations are that talks will continue right up to an October 15-16 EU summit, which UK prime minister Boris Johnson has set as a deadline for a deal.
The UK made already bad blood with Brussels worse in September by announcing plans to breach the legally binding divorce agreement it signed on its departure from the bloc. The EU on Thursday announced legal action against the UK for breaching the withdrawal agreement.
"It is casting a dark shadow over the ongoing negotiations," German Europe Minister Michael Roth, whose country currently holds the EU presidency, said this week.
Squabbles over entry fees will be the least of the UK's problems if it ends the year with no EU trade deal, researchers warn. It would be "enormously disappointing for the UK and EU," said Martin Smith, policy and advocacy manager at the Wellcome Trust, the biomedical research charity.
"And it would be extraordinarily hard to associate to Horizon Europe, requiring tremendous political will to get past it," he said.
Harder to deliver
UK negotiators are arguing for a money arrangement for Horizon Europe along the lines of that presented back in 2018. The system, as described then, would be "pay as you go" for non-EU countries, with a corrective mechanism to hand back any money not recouped by a country's researchers.
Since then, however, EU negotiators charged with securing a free trade agreement with the UK have insisted that future payments to Horizon Europe would be based on the size of UK GDP.
The Wellcome Trust has argued for a safety net to protect non-EU countries from losses. "We fear the one-way payment system is enough in itself to put the UK government off joining Horizon Europe. You're asking a large economy to gamble on their success rate in the programme. The EU is protected in that direction; there's no such mechanism that operates in the other direction," Smith said.
However, this is how EU research programmes currently work – there is no system to ensure Poland or Romania, for instance, get back exactly the amount they put in to EU research programmes. For a number of member states, the return on EU research contributions is in fact negative.
In the UK, while the desire to be a part of Horizon Europe is still high among researchers, "there is more understanding than there perhaps was that there are circumstances in which obstacles may be too big to make it worthwhile," said Nick Hillman, director of the Higher Education Policy Institute.
"In other words, no one has ever wanted participation at absolutely any cost. Even the most fervent proponents of participation recognise there are some circumstances in which continued involvement would be hard to deliver. Like so much else in terms of the UK's relationship with the EU, there seems to still be much to play for," Hillman said.
In the event of not being part of Horizon Europe, the UK has promised a suite of replacement funding programmes, including a "Discovery Fund", offering grants over long periods to early-, mid- and late-career researchers.
The government has moved to allay researchers' concerns by announcing its intention to increase spending on research to 2.4 per cent of gross domestic product, putting UK spending near the top for developed countries. However, it's not clear that this ambition can survive fully intact, given the huge outlay of public spending this year to fight the pandemic.
Other analysts insist a fair deal is still there to be struck with Brussels. Thomas Jørgensen, senior policy coordinator at the European University Association, says that research is one of the least controversial elements of the Brexit talks.
"From Brussels, EU programme participation is one of the fields where [EU Brexit negotiator] Michel Barnier underlined progress over the last couple of rounds, and I am not aware of any official statement to the contrary on the UK side. So I would take the official positive message over the pessimistic rumours," Jørgensen said.
Research careers on the line
Return on investment from EU research programmes needs to be measured in more than just money, said Smith. "It always has been about more. It's networks. It's collaborations. It's research opportunities," he said.  
Any agreement with Brussels has to provide "value for money for the UK," said Daniel Rathbone, assistant director at the Campaign for Science & Engineering advocacy group. "However, when making this assessment the value of the many intangible benefits of association to UK research should be included alongside the financial cost."
Research careers in Britain are already suffering from the uncertainty around Brexit.
"It is increasingly difficult to access EU funds, which are of paramount importance for my work," said Ornella Corazza, professor in substance addictions and behaviours at Hertfordshire University.
Brexit has already driven researchers away from the UK. Biochemist Mark van der Giezen is one of those who didn't hang around to see if it would all work out with Brussels. He transferred his lab from Exeter University to the University of Stavanger last year.
"I lived for nearly 22 years in England and my children were born there and raised. I feel quite sad about the state of the country and for me it seems that the same irrationality that led to the Brexit referendum and result still is holding its grip on Britain," he said.