Ministers are yet to say how the country will pay for access to the EU science programme, as opposition MPs tell government it is not 'walking the talk' on 'science superpower' commitment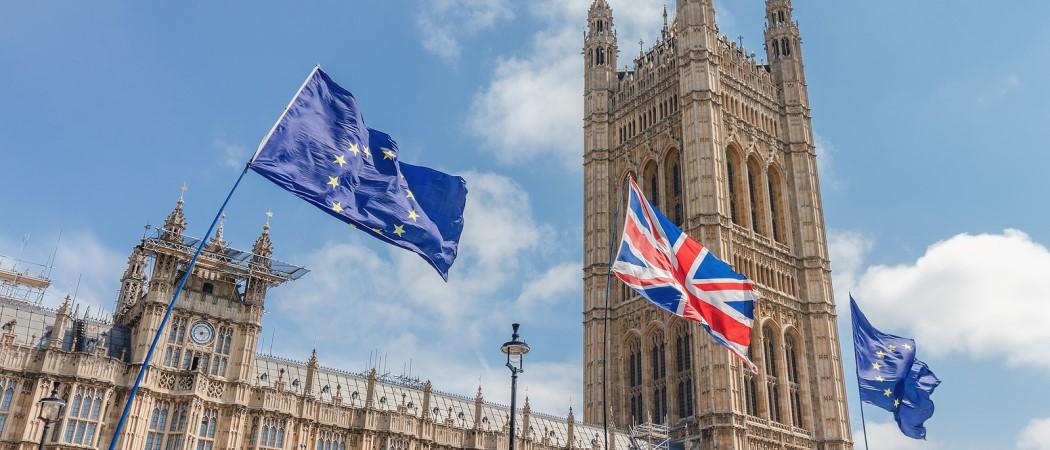 The UK government is not "walking the talk" on science after pulling global research funds and continuing to keep researchers in the dark over how it will pay for access to the EU's Horizon Europe research scheme, according to the opposition Labour party.
Science groups were left perplexed when the government's budget on 4 March made no mention of funding for access to the EU programme, leaving researchers to fear that the main science budget will be left to pick up the £2 billion participation fee.
"Cutting the science budget to fund Horizon would not be walking the talk on science funding," Labour's shadow business secretary Ed Miliband told MPs in the House of Commons on Tuesday.
"We are only two weeks from the start of the next financial year and the scientific community doesn't know its budget, and the government seems to be contemplating significant cuts to its programmes," Miliband said.
It appears that the treasury is blocking extra funding to cover Horizon Europe costs, but science minister Amanda Solloway promised clarity "in due course", while business secretary Kwasi Kwarteng, added discussions with treasury officials are "ongoing and we hope to get a satisfactory result."
Scientists were desperate for a deal to stay in the EU's science programme, but they didn't expect it would threaten domestic programmes. The UK will get out in grants exactly what it pays for access, bar the administration fee, but when the UK was in the EU took out more than it put in.
Last week Dominic Cummings, the former chief adviser to Boris Johnson, said the prime minister had pledged on several occasions that UK science "wouldn't lose a penny" in any scenario over Horizon Europe.
In a letter to Johnson last week, Universities UK said thousands of jobs could be lost if the main funding agency UK Research and Innovation (URKI), has to foot the seven-year Horizon Europe bill, previously covered by EU membership fees, from its £9.1 billion annual budget.
A letter to the prime minister this week from Greg Clarke, chair of the science and technology committee, called the threatened cut "paradoxical" coming "in the midst of a global pandemic, where we owe so much to science."
Miliband said the standoff undermined the government's commitment to maintain the UK's "science superpower" status, after it was confirmed a cut to the overseas aid budget, from 0.7% of GDP to 0.5%, will see a £120 million fall in overseas research programmes managed by UKRI in 2021-22.
The cuts in public spending on R&D are in the face of a government promise to increase R&D spending to 2.4% of GDP overall by 2027.
Chopping overseas research was a bitter pill for researchers, and an open letter signed by over 3,000 UK academics and global health experts warns that it will hit "some of the world's most complex and challenging global health problems".
With less money available, some UKRI grants for work in lower-income countries will be cancelled and others may have to be "re-profiled" or reduced, said Corinne Mosese, UKRI communications manager.
"Our aim now is to work closely with the research and innovation community to maximise the benefits from the limited funding we have available, and ensure that we are making the best use of the £125 million funding we have been allocated," she said.
Backing for ARIA
While the fight over science funds continues, the government's new £800 million Advanced Research and Invention Agency (ARIA) received cross-bench backing this week.
The Labour party said it supported the agency but has serious reservations with how it would be run.
Miliband said it was still unclear what the agency's focus will be, and how it would distinguish itself from the existing body, Innovate UK, which is part of UKRI.
"What would Innovate UK fund that ARIA wouldn't, and what would ARIA fund that Innovate UK wouldn't?" Miliband said, suggesting "a memo of understanding" between the two bodies, to ensure "they don't get in each other's way."
The Labour party is also concerned over secrecy rules for ARIA. The new body will be lightly regulated compared to existing bodies and exempt from freedom of information legislation, unlike the body it is modelled on, the US Defense Advanced Research Projects Agency (DARPA).
"They say it's necessary for agility. But DARPA in the US had 47 FOI requests last year; it's hardly an obstacle to getting on with the day job. Just saying everything should be secret doesn't give people confidence," said Miliband.