There are tweaks to the talent visa, but science funding 'notably scarce', while there's no mention of how the government will meet the costs of EU science participation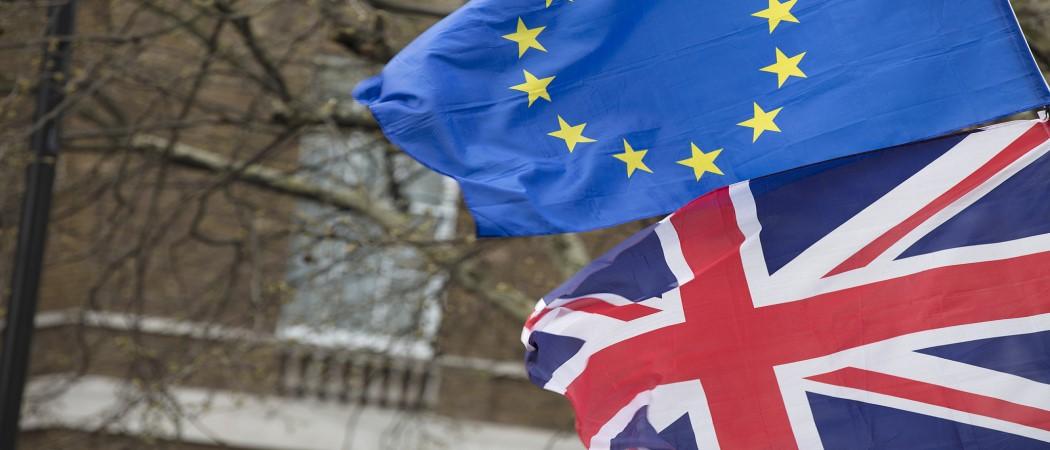 Visa fine-tuning to create "radically simplified bureaucracy for high-skilled applications", with quicker processes for entrepreneurs, was a research highlight in the UK's annual budget on Wednesday.
But science groups are left perplexed by the missing billions of pounds earmarked for participation in the EU's Horizon Europe research programme.
"Today's budget does not provide any clarity on the source of funding for association to Horizon Europe, expected to be around £2 billion a year, which may mean significant funds will need to be found from core R&D budgets," said Tim Bradshaw, chief executive of the Russell Group of the UK's top research universities.
Royal Society president Adrian Smith said, "We are disappointed that the government has not used this opportunity to announce additional funding for the UK's association to Horizon Europe but look forward to further announcements. A real term decrease at this time would send the wrong signal to a sector that will be key to a successful recovery."
This issue "needs resolving swiftly, as the bills will start to arrive shortly after the UK formally associates," said Martin Smith, policy and advocacy manager at the research charity Wellcome Trust.
While uncertainty remains about how the UK's participation in Horizon Europe is to be funded, the government has now made clear the extent to which its new Advanced Research & Invention Agency (ARIA) will break the mould of science funding.
The agency, which has a budget of £800 million over the next four years, will have "unique powers and freedoms" with "a much higher tolerance for failure than other UK funding agencies," according the bill to establish ARIA published this week. That will give the agency the powers to take a flexible approach to funding, including seed grants and prize incentives, as well as being able to start and stop projects according to their success.
The bill guarantees that ARIA, which is due to get off the ground in 2022, will have a lifetime of at least ten years.
Scientific superstars
In a budget that was overall light on research announcements, chancellor Rishi Sunak pledged an "elite points-based route" by 2022 for highly qualified people, with no job requirement, to help the UK continue to attract top talent, after freedom of movement between the UK and EU ended with Brexit.
"A scientific superpower needs scientific superstars," Sunak said. The existing global talent visa will also be extended to holders of major international prizes and scholarships.
But without detail on the government's plans, research groups said it was difficult to assess how effective the changes would be.
"The visa announcements do look very similar to things that have been promised before but as there is not much detail it is difficult to say if there is anything substantially new there," said Daniel Rathbone, assistant director of the Campaign for Science and Engineering (Case), an advocacy group.
"The 'elite points based route' promised is not a phrase I've seen before, but again without more detail it is difficult to say if it would be different to what is currently available or has been promised," Rathbone said.
For Paul Nurse, director of the Francis Crick Institute in London, action on visas and red tape reduction is welcome. But he reminded the chancellor that the UK immigration system "is still one of the most expensive in the world. This is a significant deterrent, particularly to early-career scientists who are considering making the UK their research home," Nurse said.
Review of R&D tax relief
In other announcements, the government laid out plans for a £375 million fund to leverage private scale-up capital for life sciences and tech companies. The government will take a stake in these companies, with venture capital matching its contribution.
Sunak also announced a review of R&D tax relief, with a consultation published alongside the budget. Among possible changes, the government says it will consider bringing data and cloud computing costs into the scope of relief.
Meanwhile, a jump in corporation tax from 19% to 25% in 2023 "will cause a sharp intake of breath for many businesses and sends a worrying signal to those planning to invest in the UK," according to the Confederation of British Industry, the country's biggest business lobbying group.
However, between now and when the tax hike is introduced in April 2023, there will be a new "super deduction" allowing companies, including research bodies, to cut their tax bills by 25p for every £1 they invest in new equipment.
In his budget, the chancellor also announced a new National Investment Bank, to be based in Leeds, with a brief to "kick-start a green industrial revolution". The bank opens this spring and starts with £12 billion from the government.
Thin on research
The UK has been battered by the COVID-19 pandemic, with the economy shrinking by 10%, the largest fall in 300 years, and seen borrowing rise to the highest it has been outside of wartime.
With little money to spare, many researchers bemoaned a budget they say felt thin.
"For a chancellor who wants the UK to be at the forefront of the next scientific and technological revolutions, announcements on science funding were notably scarce," said Sarah Main, executive director of CASE.
Main said there are "no specific measures" to alleviate COVID pressure on the budget of UK Research and Innovation, the government's centralised funding body.
Nor was there support for research charities, such as Cancer Research UK, which have had to make drastic cuts in the past year.
"[The] government has chosen yet again not to provide any clear support for charity-funded medical research in the budget," said Hilary Reynolds, interim CEO at the Association of Medical Research Charities.
"Without support now, the amount research charities can afford to fund will continue to plummet, placing a generation of early career researchers at risk. This is putting back progress in saving and improving lives by decades," Reynolds said.
Some researchers called out a lack of vision for other big health research challenges.
"The chancellor is right to focus on the challenges of a post-COVID world. But no challenge is more pressing than the one posed by dementia, which is responsible for more deaths, and costs more, than any other disease," said Bart de Strooper, director of the UK Dementia Research Institute at University College London.
He called for a "dementia moonshot" to double research investment and kick-start progress towards treatments. "Every time we fail to address these problems, they grow in size," de Strooper said.
There also is disquiet about the way in which ARIA will operate, given it will not be underpinned by normal procurement rules and will not be subject to freedom of information requests. The legal basis for ARIA will "provide the agency with exemption from the existing public contract regulations, enabling it to procure vital services and equipment with maximum flexibility so that it can carry out ground breaking research at speeds rivalling a private investment firm," the government said.
The government says it would like ARIA to emulate the success of the UK vaccines taskforce, which has been responsible for assessing all the COVID-19 vaccines in discovery and development, selecting six products, making strategic investments in their manufacturing and supply chains, and sealing advance purchase agreements.
But there is already concern over conflicts of interests and a lack of transparency in ARIA, with some drawing a line between loose procurement laws and a spate of hastily drawn up COVID-contracts awarded by the UK in the past year for personal protective equipment and diagnostics.
"Fuzzy plans for ARIA vest huge power in the leadership of the new body, who will be given carte blanche to decide on high-risk, high-reward areas of science," James Wilsdon, a science-policy researcher at the University of Sheffield, said on Twitter.
The leadership position will become clearer once a chief executive and chair are appointed to shape the research priorities of ARIA. The recruitment campaign is due to begin over the coming weeks.
Size of green stimulus criticised
Green investment gained further support from the government through a new green recovery bond.
But measures to help key industries reduce their emissions, including aerospace, car manufacturing and steel-making, were missing from the budget, according to the opposition Labour party.
"The chancellor turned his back on the green stimulus that the jobs and climate emergency is crying out for," shadow business secretary Ed Miliband said on Twitter.
Some MPs were also disappointed the government didn't raise the cost of fossil fuels.
"Translation: increased emissions and less money for green spending," said Green MP Caroline Lucas on Twitter. "In a climate emergency we need investment in public transport. Not cuts for fossil fuels."