Government comes up with 11th hour funds to help meet association cost after lobbying effort by science leaders. But critics still call plan 'very opaque', and say it isn't enough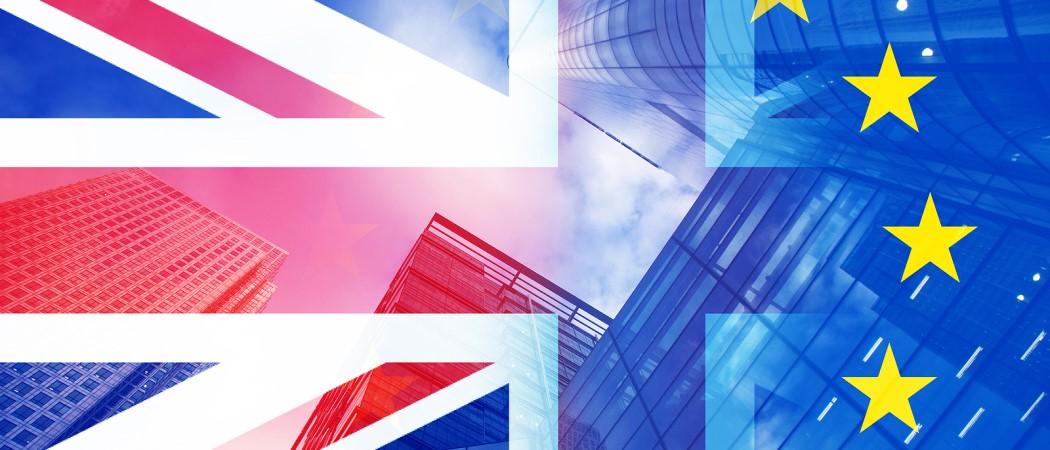 The UK government, under pressure from science advocates, on Thursday promised an extra €250 million to help pay for the country's association with Horizon Europe, the EU's seven-year funding programme for research and innovation. But critics labeled it a "very opaque" move that may not avert all research budget shortfalls.
Leading figures from the science establishment this week warned of a hit to the country's main funding agency, UK Research and Innovation (UKRI), should it be made to cover the estimated £2 billion per year bill to participate in Horizon Europe from its £9.1 billion annual budget.
The government had apparently taken the view that if researchers wanted to stay part of EU funding programmes after Brexit, they should foot the bill. The cost of participation had before been met from the UK's overall membership contribution to the EU.
In a bid to quell growing anger from researchers, the government announcement on April 1 said it will provide an extra £250 million to the research budget this year.
It was not clearly spelled out how the government intends to make up the balance of the Horizon Europe association fee payable this year, but Universities UK, the collective voice of 140 UK universities, says the amount will come from "repurposed funding which had not yet been allocated".
Government officials estimate the cost of Horizon Europe participation over the programme's seven year lifetime will be around £14 billion, but that the amount due to be paid upfront this year will be around £1 billion.
Researchers welcomed the extra government commitment after weeks of uncertainty, but Royal Society President Adrian Smith was among those striking a cautious tone, warning that the announcement was "very opaque".
"It remains unclear how the government expects the £1 billion costs of association to Horizon Europe this year to be covered in the wider context of its commitment to deliver 2.4% of GDP for R&D and increasing the spend to £22 billion. There remain significant questions to be answered which we will urgently seek to clarify with BEIS [Department for Business, Energy and Industrial Strategy]," Smith said.
Perhaps by coincidence, the government announcement came less than 24 hours after US President Joe Biden pledged the largest-ever, $325 billion jump in American research and innovation funding – a move that put the Johnson government's budget in a miserly light.
For this year at least, the fresh money means there's "no need to raid other budgets at UKRI," said James Wilsdon, professor of research policy at the University of Sheffield.
"It will be a huge relief for universities [and] researchers across the board—even though the recent £120 million [overseas budget] cuts still sting," Wilsdon added.
Researchers are still upset from a sudden cut to overseas research grants funded by the UK's foreign aid budget, which is forcing the cancellation of many projects.
For this reason, the additional money for Horizon Europe was not universally celebrated, with some researchers calling out the government for "money shuffling".
"For those of us deeply affected by the [overseas budget] cuts this sure does feel like money shuffling and a massive kick in the teeth," tweeted Clare Horwell, professor of geohealth in the Department of Earth Sciences at Durham University.
Scientists were desperate for a deal to stay in the EU's science programme, but they didn't expect it would threaten domestic programmes. Recently Dominic Cummings, the former chief adviser to Boris Johnson, said the prime minister had pledged on several occasions that UK science "wouldn't lose a penny" in any scenario over Horizon Europe.
Scientists this week said the pulling of global research funds has sent a damaging signal to the world.
Cuts to research investment in low-income countries will harm the UK's understanding of diseases around the world, said Peter Piot, director of the London School of Hygiene and Tropical Medicine, and one of the discoverers of the Ebola virus in 1976. He also said the UK had an "ethical" commitment to continue research, and clinical trials, in poorer countries.
The Belgian scientist, who is the chief adviser to European Commission President Ursula von der Leyen on COVID-19, said that he would soon have to give notice to some staff at his institute that their contracts would be ending this summer.
Piot also shared his disappointment that certain research groups, including "brilliant" researchers in Gambia, would receive last-minute notice that expected funding from the UK would no longer be arriving.
"Can you imagine? The reputational damage is huge. The credibility of the UK as leader of the G7 is at stake too," Piot added.