The bloc's closest research partners worry about less privileged access to Horizon Europe, and a sweeter entry deal for the UK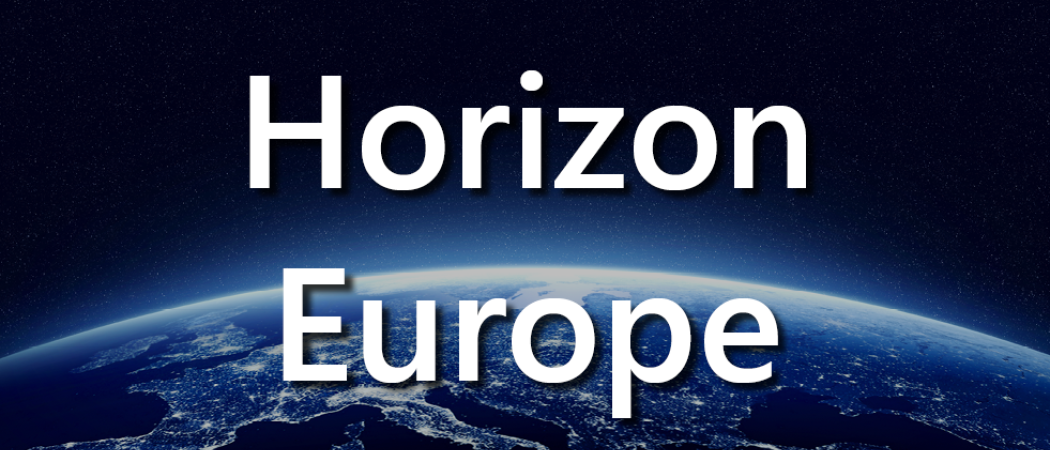 The EU's closest research partners are worried they will be offered poorer access to the EU's next research programme, with Brexit forcing the EU to rethink its relationship with neighbouring countries that are not part of the bloc.
Geographically close countries fear they will be left with less privileged access to the €100 billion Horizon Europe, than they have had to past R&D programmes.
A draft proposal by officials in Brussels, published last summer, puts Israel and Switzerland in the category of wealthy countries that may be barred from a particular raft of innovation-focused programmes.
Their participation in competitions like the European Innovation Council (EIC) will not, as before, be automatic, but up for negotiation, with a new onus on applicants to prove how it would be in the EU interest.
According to the text, "with the exception of EEA members, acceding countries, candidate countries and potential candidates, parts of the programme may be excluded from an association agreement for a specific country."
The legal wording, which gives the European Commission plenty of room for manoeuvre, was drawn up in large part to allay concerns that another rich country, the UK, which wants to join the programme as an associate country after Brexit, would dominate the competition. In the current programme, the €77 billion Horizon 2020, the UK is second only to Germany for overall funds won.
The proposal for the 2021 - 2027 research framework, endorsed by the European Parliament but not yet approved by member states, at the same time opens up the possibility for countries beyond Europe to gain associate membership to the programme, a status that allows countries to participate in EU research under the same conditions as member states.
The move to change the status of some non-EU countries "is clearly motivated by the ongoing Brexit negotiations, and leaves many questions open about how countries will be able to participate," said Olivier Küttel, head of international affairs at the Swiss Federal Institute of Technology in Lausanne.
"[It] is in our eyes a political decision, motivated by non-research related arguments," said Andreas Mortensen, a professor of mechanical metallurgy at the same university.
The new conditions, which could change further during the course of negotiations, are also designed to prevent third countries making financial gains from Horizon Europe, with the text saying "a correction" will kick in if there is a "significant imbalance" between the grants a country wins and the entry fee its government pays.
The threat of being blocked from competing for EIC grants has come as a major shock to Switzerland's renowned scientific community, who argue that the move weakens European interests in the face of rival economic powers.
"It's a really absurd thing to do when Europe is competing globally with China and the US," a Swiss official said. "We are disappointed and worry we're going to be collateral damage of the Brexit fight."
Israel, currently a net beneficiary of EU research funding, is sounding a similar concern. "How will you not destroy the quality and competition of the programme if you try and keep out some of the biggest players? If we are out of the game, and Switzerland are out of the game, how does that affect the European economy?" a government official said.
By comparison, Norway's full access to Horizon Europe is secured by dint of its membership of European Economic Area, which puts it inside the single market. But some in the country still worry about a narrowing focus on EU interests in Brussels.
There is also some concern that Norway will be offered a worse entry deal than the UK, which is negotiating for full access and an official say in decisions for the programme. The scale of the UK's research strength is such that many feel it would inevitably have a large say – at least informally – about the direction of the programme.
Not just taking
But the UK should remain, in some form, a participant in Horizon Europe.
Anita Krohn Traaseth, CEO of Innovation Norway said, "This is not the time to withdraw cooperation. This is the time we should get even more together." That is especially the case in the development of new technologies and in solving the global challenges.
In fact, Traaseth says, the more countries that join EU R&D programmes, the better. "I think Horizon Europe should emphasise global cooperation. [In Norway] we're a small economy and are fully dependent on international cooperation in R&D. We have to transform our economy to be more diverse; and access to broader and different markets is crucial for us to succeed."
Norway is especially keen on collaborative ocean research, Traaseth said.
The same message, which should appeal to those leaders who are increasingly alarmed by China's incursions into the continent's economy, can also be heard coming out of Bern and Tel Aviv.
"Europe faces harsh overseas competition when it comes to research and innovation. Unifying all relevant forces in Europe should be the order of the day – unfortunately this seems not to be on the political agenda of the union these days," said Küttel.
Israel and Switzerland excel in single-participant EU research programmes, such as the competitions run under the SME Instrument and the European Research Council.
"It's not a coincidence," said an Israeli official. "We're further away and we don't have the same contacts for collaborative programmes as the member states do."
The main argument officials in Tel Aviv will be bringing to the negotiating table is how grant money won by outsiders subsequently returns to the continent in the form of new science collaborations or business investments.
For example, one SME Instrument grant recipient, Vectorious Medical Technologies, a medical devices company based in Tel Aviv, recently implanted a heart monitoring device in a patient in Germany. The miniature wireless implant gives daily push button readings of heart pressure.
"The grant has enabled us to look to Europe more," said Oren Goldshtein, the company's CEO.
Goldshtein says the company plans enrol up to 30 patients at six sites across Germany, Israel, Italy and the UK for clinical trials. "Without the grant, there's a good chance we wouldn't be able to do any of this," he said.
Another Israeli company, Voiceitt, has created an AI-driven communication tool for people with impaired speech. The idea came after co-founder Danny Weissberg's grandmother suffered a stroke and lost her ability to talk clearly. Since winning an EU grant, the company has raised almost €6 million, and has been invited to participate in half a dozen other EU projects. "We have tested the technology with hundreds of individuals" in Spain, Italy, Israel and the UK, Weissberg said.
Switzerland has a similar hand to play in negotiations. The country has hosted 613 European Research Council grantees (for Israel, the number is 483). Some 70 per cent of ERC grantees in Switzerland are foreigners; most of them from member states.
"I could imagine a lot of Swiss start-ups that have business-to-business relations across the border, and disruptive innovation coming from Swiss research being good for the EU," said Thomas Jorgensen, senior policy coordinator at the European University Association. "For Israel, those arguments are going to be different. Then again, Israel is a top destination for venture capital, so maybe they will not need to channel public funding for this kind of investments through Brussels."
"Associating countries must be free to choose between participating in the whole programme or in parts of the programme, depending on the amount of money they want to put into the pot," said Kurt Deketelaere, secretary-general of the League of European Research Universities. "Upfront exclusion is not acceptable. The UK, Switzerland, Israel, Norway all must be able to continue to work as they do now. Even a cap on what they can take out of the pot is in my view not a good idea."
A Commission source said there is a strong case for Switzerland to retain full access to the programme, because of its research prowess, geography and long history of cooperation with the EU. Though never an EU member, Switzerland has access to EU markets and programmes via a web of more than 120 bilateral deals and has participated in EU research programmes since 1988.
Given this, analysts say the chances of the EU excluding Switzerland from any part of the programme is low.
If the EU feels like flexing its muscles in its relationship with Switzerland, it will be in a fight on trade or EU market access for Swiss equity traders, said Cenni Najy, senior policy fellow at the Swiss foreign policy forum Foraus. "Also, I think the Commission has now recognised that targeting a population which is largely pro-EU is not a brilliant idea," he said.  
Not just EU only
If Norway's full access in Horizon Europe is secure, it has not stopped some politicians and researchers worrying about recent calls in Brussels for the next programme to focus on narrowly-European interests.
In a report outlining his position last July, Dan Nica, an MEP and lead drafter on Horizon Europe, called for the EU to, "Give priority to excellent projects that plan to first commercialise their research and innovation results across the union." The MEP was keen on tight restrictions on foreign access to the programme, telling colleagues that, "We don't have enough money to send around the world."
"We've been very anxious about every sentence stating this or that call is 'for Europe only'," said Gunnar Bovim, rector of the Norwegian University of Science and Technology. "We have spent a lot of energy to help our politicians understand – when they write member states, they don't think of us."
Pressure from Norway and other non-EU member states helped to shoot down Nica's contentious ideas; the MEP's amendments had vanished by the time parliament voted its positon on the research programme last autumn.
"We should absolutely be inside the fence," Bovim said. "We are anxious because we want to be a full member of every corner of Horizon Europe. We are not the UK: they decided to leave. And I feel really sorry for them."
The Norwegians participate in the EU research at a loss, typically recouping only around 65-70 per cent of their investment.
"Some people (in Norway) point out this loss. I raise my voice any time this comes up as a political issue," said Bovim. "For the quality of the output, this is a very good investment. This is not only about the money. It's first and foremost about the quality of Norwegian research."