Full membership is restored, but the Swiss are still counting the cost of being outside the EU research fold during the 2014 - 2016 immigration dispute. "If you've been there, you know how much it hurts," says one scientist affected by the ban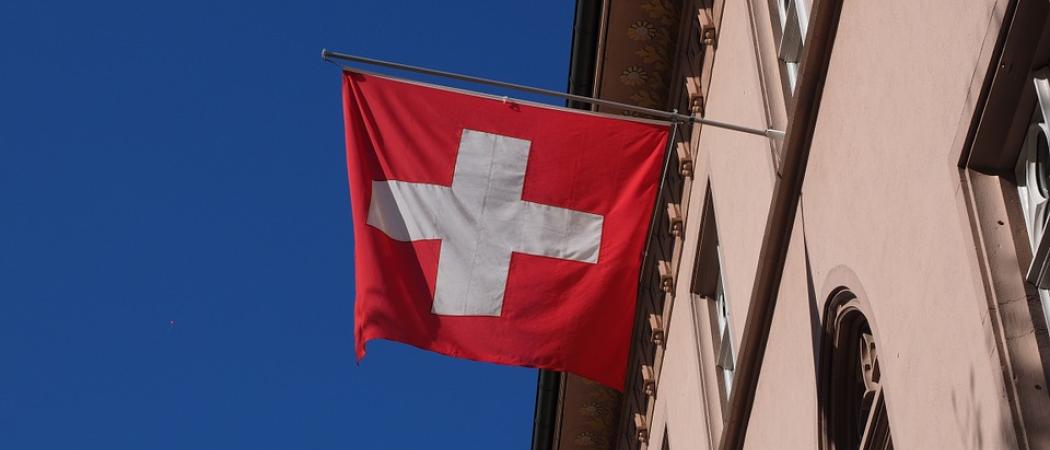 Switzerland is being looked to as one of the models to emulate for those who look forward to Brexit. The country appears to enjoy the best of both worlds: self-determination, along with many of the benefits of EU membership, including access to the EU's €77-billion Horizon 2020 research programme.
But this "cake-and-eat-it" illusion shattered in February 2014, when Swiss voters narrowly backed quotas on immigration from neighbouring EU countries, in violation of the EU's principle of free movement of people. As a result, Switzerland was banned from EU research competitions.
Given their own recent wilderness years, Swiss scientists are full of sympathy for UK counterparts, whose future participation in EU research is in jeopardy. "We know their situation: we've been there. And if you've been there, you know how much it hurts," said Detlef Günther, vice president of research and corporate relations at ETH Zurich.
The exile of Switzerland from EU research competitions, lasting until late 2016, is an expensive and uninspiring parable of how science can become painfully enmeshed in Brussels politics, and an obvious warning for Brexit Britain.
For the UK, as for Switzerland, the main threat is not a cut in funding but a loss of reputation and standing. "The money would always be there in any case," said Roland Siegwart, professor of autonomous systems at ETH Zurich. "What's more important is the recognition you get from winning the top EU grants."
Swiss researchers were initially completely locked out of Horizon 2020, including the prestigious European Research Council (ERC). While Switzerland ranked ninth in the EU funding charts between 2007 and 2013, it fell back to fourteenth place in the first year and a half of Horizon 2020.
A feeling of isolationism quickly set in among Swiss researchers. "The whole thing created a lack of assurance; we saw a big decrease in the amount of projects led by our researchers," said Andreas Mortensen, a professor of materials science and vice-president for research at the Swiss Federal Institute of Technology in Lausanne (EPFL).
The situation eased from September 2014 when Switzerland gained temporary re-entry, with the Swiss government providing a big chunk of the funding. But for almost two-thirds of the Horizon 2020 programme, Switzerland was a "third country" – treated like the US, Japan or Russia.
Switzerland's time in the research wilderness has left a hangover that has not fully lifted, said Mortensen. "It will be at least a half a decade for all the damage to wither away." He estimates that EPFL lost out on as many as eight ERC starting and consolidator grants, for young and mid-career researchers, during the uncertain period. "That has left an impact on our standing in global league tables," Mortensen said. Recruiting foreign talent became more difficult too.
Outside the top flight
If Horizon 2020 is the Champion's League of research, Switzerland found itself in the equivalent of Europe's secondary football club competition, the Europa League.
Today, it's the UK's seat at European research's top table that is under threat, and the conundrum of reconciling a desire for strong research links with curbs on movement of people is uncomfortably familiar. The UK is scheduled to leave the EU at the end of March 2019, the clock is ticking and British research is desperate for some certainty.
The financial hit and amount of extra administration for Switzerland during the EU research ban was significant and is still not fully accounted for, as payments on projects are still running. 
But the major damage was reputational and, having enjoyed platinum membership of Europe's most exclusive research club, it was suddenly deeply frustrating to be on the outside looking in.
Isolation fears
Though never an EU member, Switzerland has access to EU markets and programmes via a web of more than 120 bilateral contracts and has participated in EU research programmes since 1988. In 2004, it became a full associate partner (there are 15 associate partners today).
This status allows scientists based in Switzerland to lead EU-funded research projects, and Swiss institutes to host scientists on ERC grants, in return for a payment based on the ratio of Switzerland's GDP to that of all EU member states. Switzerland typically does very well out of this arrangement. Between 2007 and 2013, for instance, it received CHF219 million (€187 million) more than it put in.
But with the 2014 ban, Swiss researchers suddenly became a risky proposition for inclusion in research consortia, a situation paralleled today in the UK, with uncertainty about the consequences of Brexit limiting the appeal of forming partnerships with UK researchers and companies.
"Project coordination dropped by a factor of ten," said Olivier Küttel, EPFL's head of European public affairs. In the previous Framework Programme 7 Switzerland ranked seventh, with 3.9 per cent of all project coordinations. Its share dwindled to just 0.3 per cent in the first 18 months of Horizon 2020, leaving it in 24th place.
Arguably the biggest blow was being denied access to two ERC application deadlines between February to September 2014. "For us, the ERC really is the best thing since sliced bread," said Günther.
Politicians hammered out a stopgap deal in September 2014, allowing  the Swiss to gain 'partial association' to one third of the programme, including competitions under the ERC, future and emerging technologies, Marie Skłodowska-Curie actions, research infrastructures, calls under "spreading excellence and widening participation", and calls under the research and training programme of the European Atomic Energy Community.
Under the partial association agreement, Swiss researchers could also apply to the other two thirds of Horizon 2020, namely the industrial leadership and societal challenges pillars worth some €55 billion, but needed to be funded by the Swiss government.
The Swiss were not allowed, however, to take part in a new competition, the SME Instrument, or draw funding from the "access to risk finance" programme or the "fast track to innovation" pilot. "When you see how well we do in these competitions today, you can see what a big loss this was," said one government official, who asked to remain anonymous.
During its time outside the ERC, the Swiss came up with a useful replacement scheme, but its grants did not carry the same cachet. "They were not so shiny on your CV," Siegwart said.
Switzerland eventually negotiated a truce with Brussels in December 2016. The thaw came after Swiss politicians watered down the controversial immigration controls, in a compromise bill that avoided outright quotas.
Switzerland is fully eligible again for all of Horizon 2020 apart from the EU student-exchange programme, Erasmus+, noted Barbara Haering, a former politician who now teaches public management at the University of Lausanne. "It's now a new edition of the programme, and we were eligible to the old one. I'm unsure when we will get back in; it's not that important for our top universities – they have bilateral exchange deals with other universities," she said.
Stakes high with UK
The UK government has said that like the Swiss government, it will step in to make up the shortfall in EU-linked research funds after Brexit, and pay UK grantees directly after March 2019, so that leaving the bloc does not interrupt projects.
The government will fund UK participants in the interim to complete any project for which the application is submitted before the UK leaves the EU, even if the UK leaves the EU before applicants know if they have been awarded funding.
This pledge has settled immediate nerves. "We saw the same thing in Switzerland. When the government said it would cover all applicants, things settled down a lot, and researchers abroad were again ready to include Swiss scientists," said Nicole Wyss, a Horizon 2020 national contact point on research infrastructures and transport at the Euresearch office in Bern.
However, no one is fully reassured, because the EU has demonstrated a willingness to flex its political muscles if countries violate EU principles.
A recent warning from the European Commission that UK participants on some EU research projects may have to leave after Brexit is ominous for UK researchers, said Küttel. "Now, it's not just that there is the potential for the UK to miss out on new projects, but also on running projects. That's something completely new; something which we did not face," he said. "It make no sense either from the Commission's point of view, it would be a nightmare to try and oversee all that."
The notice has unsettled UK researchers, although the UK government has since put out a statement, which says, "Termination of projects is not automatic or obligatory."
Even if current projects carry on regardless, there are few obvious advantages for the UK in dropping down to 'third country' status, Swiss researchers say.
"The one positive thing I can think of [is that] UK participants would probably get their funding more quickly, if it comes from the national government instead of Brussels. But that's about it," said Küttel. "The government would also need to create this whole apparatus for monitoring and managing EU research competitions. That's not so easy."
While UK may be able to make good the shortfall in research funding, anything short of maintaining access to top EU research programmes would leave reputational harm. The UK, after all, currently hosts more ERC grant holders than any other member state.
Swiss scientists question whether UK politicians are doing enough to prevent damage down the line. "Everyone in Switzerland was fighting for our re-admission," said Günther. "There was a really huge effort to force politicians to find a solution, and credit to the Swiss government, they acted fast."
By contrast, UK politicians are divided on the shape of future arrangements with the EU. The government says it wants to restrict free movement of people, but this would make associate membership of EU research programmes difficult – perhaps impossible – to attain.
The frequently combative tone from UK cabinet ministers on what they expect to get out of talks may not be helping their cause either. "No politician in Switzerland could give the hard-edge speeches Theresa May has given about Brexit," Günther said.
A plea to keep EU science open
Some researchers on the continent observe Brexit with a competitive relish. "A lot of people are thinking that ERC grants would become easier to win without the involvement of Cambridge and Oxford, but they wouldn't say this in public," said Günther. But without the UK contribution to the EU budget, the overall number of ERC grants could drop. "They have not made the entire calculation," Günther said,
The majority of Swiss scientists prefer to see the UK remain firmly in the fold. "We should not exclude the best applicants, or the status of the competition will drop for everyone," said Günther.
"We must find a way to keep the UK fully eligible," Küttel agreed. "Why exclude them? We need to defend the continent against the big money being spent on research in the US, Japan and China. We need our strongest team, so we should find a way to keep UK in the game."
EU science, Günther said, gained its reputation through being open. He worries that this is now under threat, and not just from Brexit.
"I grew up in East Germany so I know what a wall means. In the last year, I've seen Brexit; fences go up around Europe; and a strong separatist movement rise in Spain. All of this makes me nervous, and science keeps getting caught up in all of this politics. I wish we could just decouple the two," he said.