Romanian MEP and former deputy prime minister Dan Nica tells Science|Business that Romania and other member states should make more effort to reach the EU target of spending 3% of GDP on research.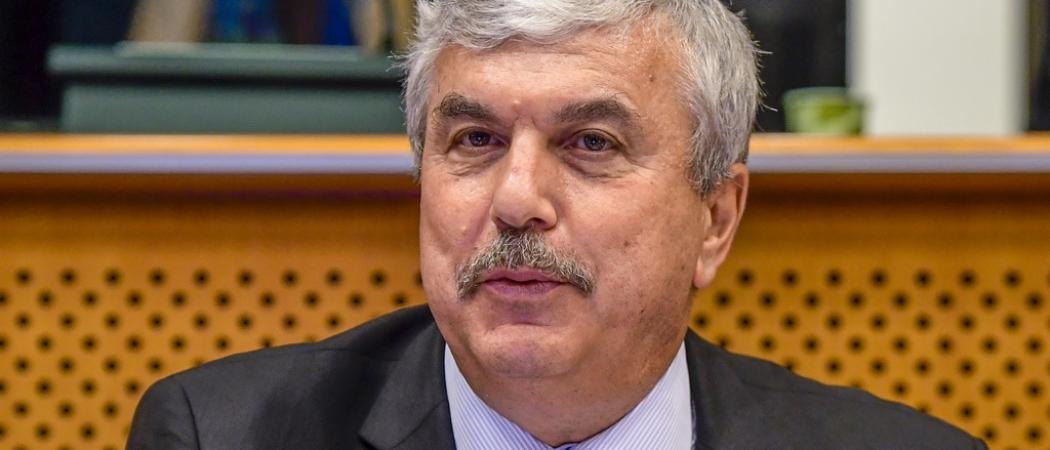 Dan Nica, Romanian MEP and rapporteur for Horizon Europe, is calling on his government and other member states to put more money into research and says he will highlight the value of EU research funding in his campaign to get re-elected in May.
Romania is not alone in falling well short of the agreed EU target of spending three per cent of GDP on research. "I think the [Romanian government has] to put some more money in," Nica told Science|Business. The same is true for "some other governments," he said.
Nica said Horizon Europe and the steps it proposes to increase the participation of central and eastern European countries in EU research, will form part of his campaign for re-election in next month's European Parliament elections.
Former deputy prime minister and close ally of Liviu Dragnea, the powerful leader of Romania's governing Social Democratic Party, Nica has a fair chance of being re-elected in May. The most recent poll places the social democrats second in the race, four points behind the National Liberal Party. The social democrats are polling at 21.5 per cent, which would be enough votes for Nica, who is fifth on the party list, to keep his seat in the European Parliament.
Nica was speaking in Strasbourg on 17 April, after the European Parliament approved a deal with member states on Horizon Europe, the next R&D funding programme which Nica helped steer through as one of two rapporteurs.
"We want to address the real obstacles," said Nica. As he sees it, one of these is low expectations all round of the scientific capabilities of central and eastern Europe. "We are, let's say, new countries in the European Union, so people they don't know what the real potential is."
At a recent CESAER higher education conference in Bucharest, people were surprised by the quality of Romanian researchers. "They didn't know that there is such potential or that there are such good researchers in Romanian universities," Nica said.
Another obstacle is a lack of confidence in pan-European collaboration. "If you create a consortium between a UK university and a Romanian university, the distance, the geographical distance, it's almost 2,000 kilometres," Nica noted.
Some researchers "are afraid working at such long distances" despite the fact that there are projects "that prove that geographical distances shouldn't be a problem," Nica said, citing ELI, the biggest laser in Europe, which is located in Bucharest.
"There is a big community of researchers," said Nica, "But still, I found that, 'yeah, but you know, it's difficult, I have to travel [attitude].'" In his view, "the lack of information is to be blamed."
Romanian researchers on the other hand, complain that national regulations obstruct science collaboration. In an interview with Science|Business in 2018, ELI director Nicolae Zamfir said national rules for public procurement and hiring foreigners made the completion of the project difficult.
A consortium of international researchers gave up on a project building customised components for ELI because national public procurement rules made writing the application more expensive than the value of the contract. "They told us they won't put together an application for a €60,000 contract," Zamfir said.
Romania is Europe's lowest R&D spender
The target of spending three per cent of GDP on research has withered on the vine since it was set at a summit in Barcelona in 2002. In 2017 overall EU research spending hit a ten-year high, but only four countries – Sweden, Austria, Denmark, and Germany – hit the three percent target. Most of the increase is accounted for by private sector investment.
Romania had the lowest levels of R&D investment in 2017, at 0.5 per cent of GDP. The following year, the government cut the national research budget twice. In one case, the money was diverted to finish construction of the People's Salvation Cathedral in Bucharest, which was first planned in 1884.
The country was also the worst performer on the European Commission's 2018 Innovation Scoreboard, which attempts to measure innovation in a country's economy through a variety of indicators such as regulation, investment, education, skills, and intellectual property.