Longstanding concern that central and eastern member states are not as successful in EU research as western peers needs greater attention, ministers say, warning that east-west split will harm negotiating hand in EU budget talks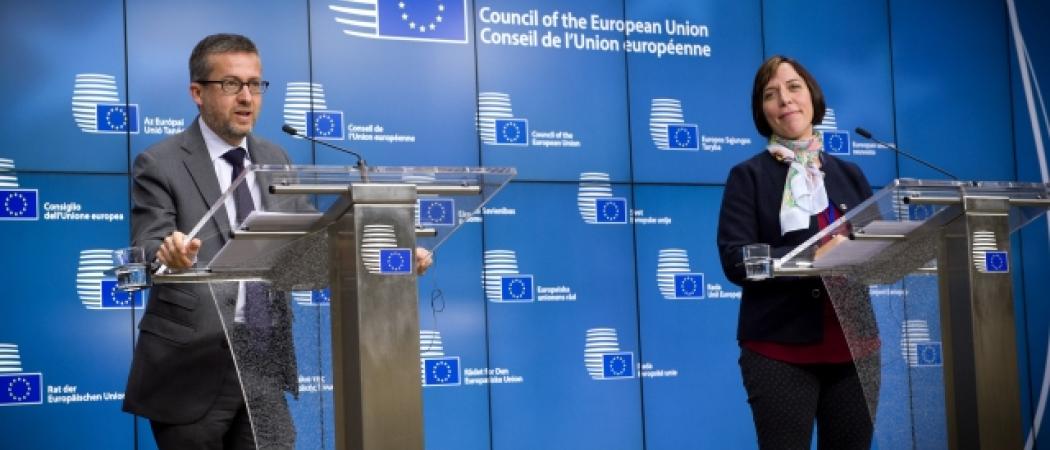 Central and eastern member states that want Brussels to do more to tackle the persistent research and innovation divide have endorsed 13 pages of instructions to the EU Commission on how to piece together the next Framework R&D programme, set to start in 2021.
Top of the list is a call to give more funding to research initiatives such as "twinning" and "teaming", which are designed to help poorer countries catch up. Schemes under the EU 'widening participation' programme, as it is known, "have to continue and should be strengthened", R&D ministers said in the conclusions of their competitiveness council meeting last Friday (1 December).
In a separate statement, Slovenia, Romania, Hungary, Italy, Slovakia and Latvia, said current efforts to integrate the ten Central and eastern European countries that joined the EU after 2004 are "insufficient".
Grievances over the research divide in Europe are well rehearsed. In Framework Programme 7 that ran from 2007 - 2013, these countries only won four per cent of total EU research monies. In the current Horizon 2020, that number has improved – but only by 0.4 per cent. The lion's share of funding continues to go to research institutes and companies in the UK, Germany, France and the Netherlands.
An innovation divide between east and west in Europe "has been accepted as a political reality", said Romania's research minister, Puiu Lucian Georgescu. His counterparts in neighbouring countries echoed this view. "Our success in EU research is not complete," said Lithuania's deputy minister for education and science, Giedrius Viliūnas. "Widening can allow us to reach our potential."
Righting the imbalance in Europe's research systems is primarily a task of EU regional funds, the majority of which go to poorer regions, but member states are now elevating the argument for more "widening participation funding", which is available to all those countries that joined the EU after 2004 plus Portugal, Luxembourg and eight of the non-EU countries associated to Horizon 2020.
Under the popular EU "twinning" scheme, for instance, an elite institute like Germany's Max Planck can team up with a less-developed institute in Poland to co-fund Polish research groups. Under "teaming", the same two countries could jointly submit business plans to the Commission for a new or upgraded research centre in the poorer partner's country.
Ministers on Friday said the schemes helped level the playing field and slow the scientific "brain drain" from low-performing European regions towards the west.
East-West split ahead of budget
But although all countries recognise the need to upgrade R&D in poorer countries, the proposal is not without controversy. Other voices around the table on Friday suggested research ingenuity should remain the core focus for evaluators of EU research, not geographical lines.
Excellence is "place-blind", while widening is "place-dependent", said Greece's deputy permanent representative to the EU, Konstantinos Fotakis. These two aims are "contradictory", he said.
"We hope the Council is not aiming at increasing specific funding streams for [widening participation] in FP9, but rather at supporting the participation of those member states currently underrepresented in [EU research], in 'normal' FP9 projects, through synergies with structural funds," said Kurt Deketelaere, secretary-general of the League of European Research Universities, an association of 23 elite universities.
However, the majority of countries backed the proposal, and several pointed out that an east-west split would harm research ministers' negotiating hand in May 2018, when the Commission's proposal for the next seven-year budget is due. The EU Commission spends around €77 billion on research currently, but ministers want to see that increased – an ambitious goal given the UK as a net contributor will leave the EU in 2019.
"We have to avoid a zero sum game between excellence and widening," said Ireland's deputy permanent representative to the EU, Joe Hackett. "A highly divisive debate among us will only undermine our case," ahead of next year's budget talks, he said. The Netherlands' state secretary for economic affairs and climate policy, Mona Keijzer, agreed ministers need "to stand together" in order to make the best possible case for a bigger research budget.
EU countries could help make the case for more EU research by spending more at home, the Commission says, noting member states remain a "considerable distance" from a collective target of investing three per cent of gross domestic product per year in R&D (only Sweden and Austria hit this mark last year).
The Commission has long argued that there is a strong link between country performance in EU research and the national investment in R&D. "I'm sorry to say, Europe is flat," said EU Research Commissioner Carlos Moedas. "Overall, it was €300 billion in 2016. In the US, by comparison, it's more than €450 billion."
Funding missions
In their conclusions, ministers acknowledged that the low success rate of 11.6 per cent under Horizon 2020, compared with 18.5 per cent in Framework Programme 7, "is diminishing the attractiveness" of EU research more generally.
They called on the Commission to explore ways to control massive demand in the next programme, by specifying more clearly the expected impact of projects in calls for proposals, providing more feedback to applicants, using a two-stage application process where appropriate, while testing other methods to modernise the evaluation process.
Ministers also gave a cautious nod to the new mission-based approach to awarding funding proposed by Moedas, but noted that too-ambitious goals would carry a "high risk of failure".
Moedas argues that a high-profile mission to cure Alzheimer's, for example, would give citizens in Europe something stirring to get behind. The Commissioner has recruited economist Mariana Mazzucato, director of the Institute for Innovation and Public Purpose at University College London, to help convince EU countries of the merit of a missions-based approach to funding and she presented to ministers on Friday.
Examples of missions that the next research programme could take on were also presented recently in a report by former EU trade Commissioner and former head of the World Trade Organization, Pascal Lamy. These include achieving a plastic litter-free Europe by 2030; understanding the brain by 2030; producing steel with zero carbon in Europe by 2030; and ensuring the survival of three out of four cancer patients by 2034.
The Commission's proposal is for up to 10 missions in Framework Programme Nine; the ministers did not specify a number, but many said the Commission should "limit itself to a few".
Slovakia, represented by research minister Martina Lubyova, sounded a sceptical note, saying that the mission-approach would be likely to involve "tremendous cost" and that, "the impact of the missions will likely only become apparent after the lifetime of the research programme".
Malta's deputy permanent representative of Malta to the EU, Lorenzo Vella, wanted clarification on the distinction between a mission and the grand challenges tackled today in the Horizon 2020 programme, while Luxembourg's minister delegate for higher education and research, Marc Hansen, wondered how the Commission could fairly designate missions. "Transparency is utmost," he said.
More welcoming of the idea was Finland's Minister for Economic Affairs, Mika Lintilä, who expressed the hope that at least one mission could address how countries would adapt to the "historically challenging" new wave of artificial intelligence, which he said would force wide unemployment.
Slim down EU research
Meanwhile, ministers also agreed that grants should continue to be the main form of funding, with financial instruments and budgetary guarantees reserved for supporting company scale-ups and close-to-market activities.
Countries also reiterated a wish to see the EU research programme slimmed down, and announced that a cross-country working group would look at ways to simplify the programme.
EU partnership schemes "should have an exit strategy from EU funding", ministers said. This would be part of a broader strategic planning process that the ministers want to see for collaborative Framework projects of all types.
EU member states should consider a "possible capping of partnership instruments" too, although France's research minister, Frédérique Vidal, said she "would be cautious on putting any ceiling" on funding for industrial partners.
The ministerial communiqué gave support to the Budapest-based European Institute of Innovation and Technology, which has faced criticism over the years, but said it needed to become "less resource demanding".
EU evaluation panels, the ministers added, should involve more women, and "blind evaluations", where the identity of the reviewer is not known, should be promoted as much as possible.
*Editor's note: This article was corrected Dec. 11 to clarify that the "exit strategy" that ministers want to see for EU partnerships in the Framework Programme would be part of a broader strategic planning process, rather than targeted at any particular type of initiative.