Scientists need to call their governments and complain, Carlos Moedas said as he vowed to make his case to ministers of science and finance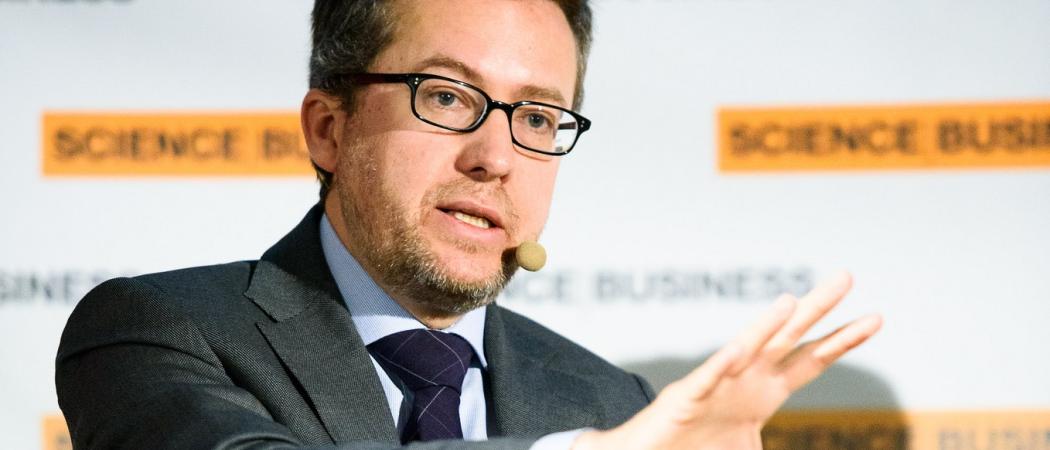 EU Research Commissioner Carlos Moedas has sharply criticised a proposal from member state governments to cut almost half a billion euros out of the Horizon 2020 research programme.
"I think the cuts are wrong," the Commissioner told a Science|Business conference on Wednesday. "How can you [cut the science budget], in a Europe that wants to be top of development, first in class?" he said.
In May, the Commission proposed a budget of €160.6 billion for 2018. The Council responded in July, asking for a €1.7 billion reduction, in a proposed budget that would see research suffer the biggest losses.
The proposed cuts, which have also met with strong opposition from members of the European Parliament, include €46 million from the Galileo and Egnos satellite navigation programmes, €33 million from the ITER nuclear fusion project and €20 million from the Copernicus Earth-observation programme.
Romanian MEP and budget rapporteur Siegfried Mureşan warned last week that the cuts will have a detrimental effect, putting a number of ongoing research projects at risk, including the creation of new knowledge and innovation communities by the European Institute of Technology. Companies could withhold investment, "if the EU budget fails to match it," he said.
Moedas said that, to walk back the proposals, scientists needed to call their governments and complain. He also vowed to make his case to ministers of science and finance.
Get ahead of science-doubters
By cutting research, Europe would cede an opportunity to move ahead of science-sceptical nations, Moedas added. 
"What an amazing opportunity we have in Europe if we keep going the way we know is right," the Commissioner said. "We can really be leaders today [because] there are other parts of the world that don't want to be leaders."
Asked if he was specifically referring to the US administration under President Donald Trump, Moedas said, "The US will always will be a fantastic ally, but if you look at statements of Trump, [on] climate change, he's not going in the direction we are going."
Trump announced earlier in the year that he would pull the US out of the Paris climate accord, weakening efforts to combat global warming.
"And it's not just in the US, it's also in other parts of the world," Moedas said. "Even in Europe, there are places that aren't paying [enough] attention to science. I don't see many prime ministers talking about it. I'm telling them, please grasp the opportunity."
Budget lobbying blitz
This message carries over to the debate on the shape of the overall post-2020 budget period.
By the middle of next year, the Commission will publish a proposal for the EU's trillion euro budget plans for the next financing period that begins in 2021. Like all benefactors of the EU budget, researchers are on a lobbying blitz to avert a big budget hit from Brexit, with the departure of the UK, the EU's number two net contributor after Germany, axeing 16 percent of the EU's overall budget, or €10 billion to €11 billion annually.
Despite the most-likely shrinking budget pie, there is a campaign to protect, and ideally increase, the current research allocation of €77 billion, with former World Trade Organisation head and former EU trade commissioner, Pascal Lamy, calling in a recent report for the next EU budget cycle to double spending on research and innovation.
The Commissioner said he was fighting for a budget bump too, but not putting a number on it – "that will put me in a corner," he said.
"Whatever the size of the cake is, you need to allocate more to science and innovation. Having just 8 per cent research budget is not logical," Moedas argued, pointing out that together, agriculture and regions take fully 72 per cent of the EU budget.
At least two influential Commissioners appear to see it the same way Moedas does.
In July, Budget Commissioner Gunther Oettinger said there was no guarantee that any programme will avoid cuts. "But if I had one option, it would be to avoid cuts to [research]."
Previously, Commission Vice President Jyrki Katainen has hinted that he would like to see more money go to research, while declining to specify what he thought the right percentage ought to be. "Let's not go there," he said in June.
Keep the good things
Moedas promised to carry popular features of Horizon 2020 into the next programme, set to start in 2021. "There's so many things we do well, so let's keep them," he said.
He also dismissed the suspicion held by some researchers that he prioritised innovation over research. The Commissioner's main policy plank has been the European Innovation Council, a new project to convert more research into commercial products, which gets off the ground in the autumn. There have been complaints that the team of people advising the Commissioner on the new Council does not include a university representative.
"Because I'm trying to fix one part – innovation - people say I'm not doing it on the other side. But everyone knows how I cherish the European Research Council. If I had more money, I'd give it more money," he said.