New European Commission director-general for research promises more 'joined-up' policy work for next research programme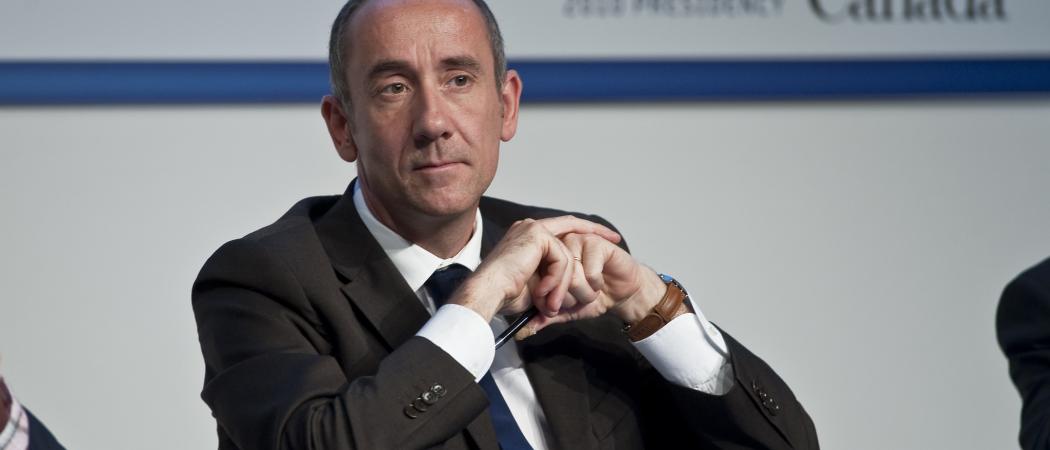 Even with the big research budget increase planned for the next EU research programme, Horizon Europe, there is "no quick fix" for declining success rates, said Jean-Eric Paquet, director-general for research and innovation at the European Commission.
A potential €97.6 billion for research between 2021 and 2027 would not necessarily improve application success rates, which have fallen to 11.9 per cent under the current programme, because the extra money may simply stimulate higher numbers of applicants, Paquet told delegates at a Science|Business conference Tuesday.
"It's something we need to look at collectively. Funding programmes in national countries are [being] reduced, so more applicants come to us," he said. 
Researchers have grown increasingly weary of the intense competition for money from Horizon 2020. "When you look at a researcher scoring 98.5 per cent in a Marie Skłodowska-Curie evaluation and not getting funded, you have to say the figures are outside the norms of success rates in international programmes," said Patrick Prendergast, Provost and President of Trinity College Dublin and a speaker at the conference.
Adjustments are being made to try improve the situation, Paquet said. Trials involving two, or even three-stage, research competitions are ongoing. The Commission is also considering more face-to-face interviews – something it started doing for applicants to the SME Instrument competition. Early interviews have already unearthed one interesting fact: "that many of our proposals are prepared by consultants" rather than by researchers themselves,  said Paquet.
More DG teamwork
Paquet predicts "extremely difficult" negotiations between the European Parliament and EU member states over Horizon Europe, which will be laid out in detail by the Commission on Thursday. "But we've got a track record with Horizon 2020, and a strong stakeholder community will help us."
In parallel to negotiations over money, which could stretch into years, Paquet said the Commission would begin the 'strategic programming' phase for the next research programme.  
The Frenchman, who has been at the EU executive in a variety of roles for 23 years, promises improved cross-departmental teamwork on the different research topics.
"The way this Commission has started to work involves cross-departmental project teams. The commissioners are coming into the discussion now at the very first stages," he said.
The process he describes could make life easier for the lobbyists who despair at uncoordinated action among the Commission DGs. With 28 commissioners, 34 directorates general and more than 40 executive agencies in Brussels, the conflicts and contradictions among competing EU programmes and policies are intense. Paquet said it is one of his priorities to improve coordination in research and innovation planning – starting with a revamp of the internal and external system of advisory committees that decide how to spend the research money in various sectors of the economy.
"Departments will come together to prepare the analytical bases of research sectors. I will lock them in a room... and after, they are to come out with a programme. I won't be holding the pen, no one here will be holding the pen. The challenge is co-creation," Paquet said.
An example of the coordination: "Take digital and artificial intelligence topics. What I observe, under Horizon 2020: the hardware is handled in DG CNNECT, the software in DG RTD. In Horizon Europe I think it should be joined up," Paquet said. Planning on agricultural research under Horizon Europe will also become the joint responsibility of two departments, DG AGRI and DG RTD.
EIT + EIC?
Paquet also attempted an early answer to a question that's posed often: how would the new European Innovation Council distinguish itself from the established European Institute of Innovation and Technology?
"It would be wonderful to see more talk about how to synergise around the EIC and the EIT," said Prendergast. "I sit on the EIT board, and I can tell you that conversation hasn't happened."
In response, Paquet said the EIT "has not really yet engaged with EIC because [the latter] doesn't exist yet. EIT will continue to do what it does well on pathfinding. [But] the EIT cannot scale up companies." It can act like a feeder to the EIC too, he added.
In the job now over two months, Paquet expressed bemusement at the initial swell of interest in his appointment generated.
"I was labelled the 'ultimate insider' and the 'seasoned bureaucrat'. Well, the 'seasoned' bit you can see for yourselves," he said.