With decision on how to spend the extra €4B agreed last month still on hold, the call goes up for more national research investment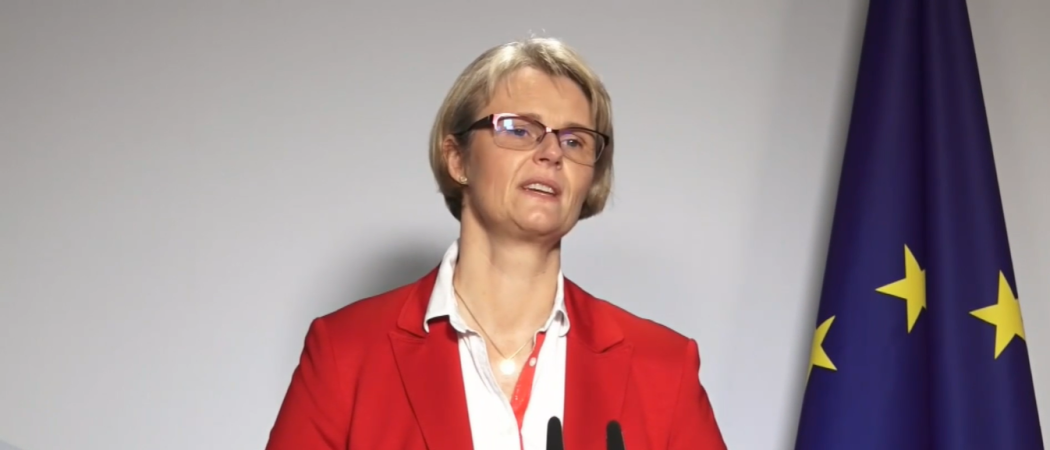 More time is needed to settle details of the EU's Horizon Europe research programme, due to start in January 2021, science ministers meeting on Friday were told.
In the most recent and possibly decisive round of negotiations, a budget of €85 billion was agreed for the seven-year programme, €4 billion more than previously proposed.
But science ministers aren't in a position to decide how to allocate that €4 billion until the future of the EU's €1.8 trillion budget and €750 billion coronavirus recovery package is settled, Germany's research minister Anja Karliczeck told the meeting.
Karliczek said "one more" negotiation among the EU institutions should be enough to reach an agreement on the remaining parts of the Horizon Europe legislation. "I am confident that it will be possible for us to reach a rapid agreement with the European Parliament when dealing with questions of how best to promote research and innovation. However, these negotiations can only be completed when we have an agreement on the [EU budget]," she said.
The European Commission and the member states must decide how to spread the extra money over Horizon Europe's various sections, including fundamental science funded by the European Research Council, and mission-oriented research in fields such as climate, cancer and soil health.
Progress on finalising Horizon Europe is ultimately being held up by the leaders of Poland and Hungary, who reject efforts to tie future EU spending to scrutiny over the rule of law. Both governments are under EU investigation for tightening their grip on the judiciary, media and other institutions.
Top of the agenda
Ministers may be anxious to get the Horizon budget over the line, but that matter was relegated to any other business, with the main focus of debate being the new research and development investment targets, as proposed by the European Commission in its push for a renewed European Research Area (ERA). That sets out national research spending targets for member states and reaffirms the original ERA target of increasing EU expenditure on research to 3 per cent of GDP.
"At the end of the day, it was quite clear from everyone that we need to be more dynamic, we need to bring things forward. The only way to do it is to make clear to the public at large that we need more investment in research and innovation," said Karliczek.
Some ministers, however, made it clear they consider it premature to commit to new investment targets at a time when the overall negative impact of the COVID-19 crisis on national economies is not yet known.
Currently, average spending on R&D across Europe is 2.19 per cent of GDP. According to the latest Eurostat numbers, only Sweden, Austria and Germany spend over 3 per cent of their GDP on research and innovation.
The non-binding targets are meant to encourage member states, eight of which spend less than 1 per cent of their GDP on R&D, to up research spending.
Fernando Galindo, senior economist at the OECD Directorate for Science, Technology and Innovation, says previous OECD studies have shown that targets do tend to have an impact on national spending. For one, they make member states more accountable, because they are forced to report on progress.
EU-level targets also empower those campaigning for higher research budgets. If they did not exist, "It would be a lot more difficult for science and innovation  policymakers to make internally the case within their governments that this is an area worth supporting, especially at times of budgetary constraints ," Galindo told Science|Business.
One target proposed by the commission is to increase public spending on research from 0.84 to 1.25 per cent of GDP.
Igor Papič, rector of the University of Ljubljana, says current public spending on research in Slovenia is around 0.5 per cent of GDP. A jump to 1.25 per cent would be huge.
The country's current goal is to reach 1 per cent of GDP for public research funding in the next five years. However, Papič, who contributed to drafting plans for the country's research strategy for the next decade, notes that the previous national strategy also set the funding goal at 1 per cent of GDP, which was not reached.
Setting targets is easy. Implementation is the issue. With an average government in place for four years, policy keeps changing. Papič is sceptical that non-binding ERA targets could reverse the trend. "If our national strategies are not binding for the government, probably, this commitment won't be," he said.
With the pandemic and ensuing economic crisis throwing in another wild-card, Papič is pessimistic on the outlook for increases in research funding. "We are a public university. To be honest, we will be happy if our funding does not decrease in the next year or two. We are not even dreaming of an increase," he said.
However, research is more important than ever. "Countries like Slovenia, we do not have big natural resources, the only thing we have is knowledge. If we do not use this knowledge for future development and growth, I do not know what else we should use," said Papič.
István Szabó, vice president for science and international affairs at Hungary's National Research, Development and Innovation Office, believes the new targets are too high. The EU did not manage to reach such levels of funding even in a non-crisis situation.
Hungary's current aim is to increase public and private research spending to 3 per cent of GDP by 2030, and become a strong innovator in the EU Innovation Scoreboard. The country has already invested in strengthening its research infrastructure and encouraging international collaboration. "We learnt from the past. We saw that setting a realistic target motivates the community," Szabó told Science|Business. "Now, the necessary building blocks are in place, which will help us reach this 3 per cent goal."
Hungary is not setting any targets for public research spending, and is instead placing much more emphasis on private R&D.  "From the Hungarian point of view, we believe it is best if the business sector makes the most R&D investments," said Szabó. "There is a European paradox. Europe is strong in R&D, but weak in innovation. If we want to tackle this, we have to make sure R&D becomes innovation."
International collaboration is also important, and to support this Hungary has decided to align its research agenda with the five EU research missions that are due to launch in 2021. The country is also currently offering researchers from around the world over €830,000 per project to carry out their research in Hungary.
Whether the pandemic crisis will impact the decisions of member state governments on how high to set R&D spending targets is unclear. After the 2008 financial crash, funding for research jumped thanks to emergency recovery measures. A few years on, when fiscal consolidation started in several EU countries, funding decreased and never fully recovered, says Galindo.
This time around it is harder to tell what will happen. Governments are spending on R&D to fight the pandemic, and develop vaccines and treatments. "Whether that implies reorientation of funds at the moment is impossible to tell for now from the data we have," Galindo said.