EU research chief Mariya Gabriel says basic principles of UK participation in EU research programmes will be the same as for other non-EU members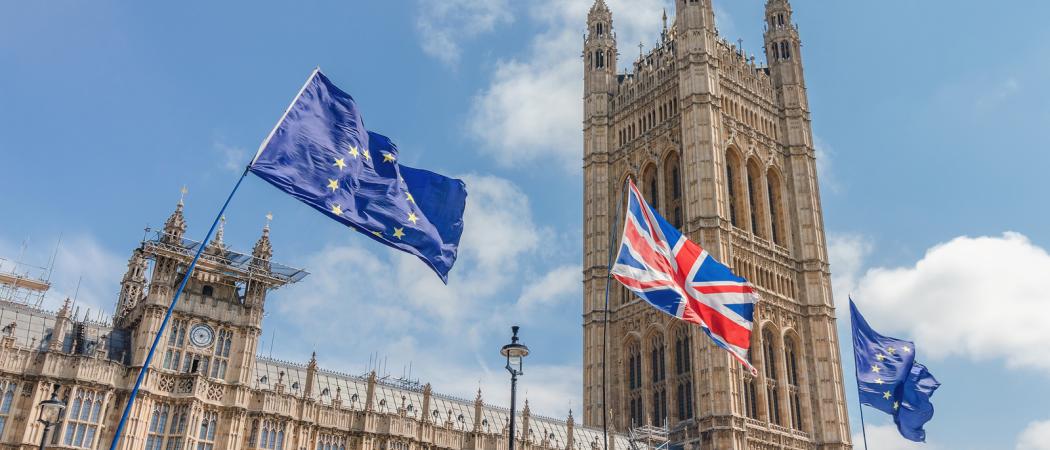 The European Union's top research official telegraphed a message to the UK's Brexit negotiators: When it comes to a post-Brexit deal on research cooperation, there can be "no cherry picking."
In an interview with Science|Business, Mariya Gabriel, commissioner for innovation, research, culture, education and youth, said that the basic principles for UK entry into the EU's next big research programme would be the same as for other non-EU countries - and negotiations over research collaboration would have to be consistent with other parts of a post-Brexit trade deal.
"We have very little time for negotiation," Gabriel said. "For me what is important is no cherry-picking. It's a message [in the context] of our general position of the Union. I don't want that research and innovation, where we have a strong cooperation already established, could be used to weaken other elements" of UK-EU relations. She added that, on this issue, she has been "working very closely" with the EU's chief Brexit negotiator, Michel Barnier.
Her comments throw cold water on British proponents of pushing forward early with negotiations on membership in the EU's research programmes – on the theory that would be an easier dossier than customs or migration to resolve in time for prime minister Boris Johnson's self-imposed 31 December deadline for a UK-EU trade deal. In fact, just this week the UK parliament debated and rejected a move by Liberal Democrat MPs to prioritise negotiations over a related issue, the Erasmus+ student-exchange programme. 
The UK is currently the second-biggest beneficiary, after Germany, of funding from the existing EU research programme, Horizon 2020, getting about €1 billion a year in grants. For Britain's top universities, continuing their participation in the next programme, Horizon Europe, has become something of an existential issue, given their dependence on EU funding. While everybody expects a deal at some point on this issue – both London and Brussels want the UK in the programme – the emerging controversy is over the timing and terms.
At the same time, some British politicians have been urging that the UK's participation could focus on what it already does best: winning grants from the European Research Council, the frontier-research arm of Horizon. German politicians have in the past ruled out that kind of cherry-picking also.
Same principles for all
Gabriel said that while she wasn't yet getting into the details of membership conditions, from Brexit day on 31 January the UK "will be considered as a third country" and the basic principles of its Horizon Europe membership would be the same as for Canada, Japan, Singapore, New Zealand and other rich non-EU countries with which the Commission has raised the possibility of full partnership. Under the terms of the Brexit transition, the UK remains eligible to participate fully in the Horizon 2020 programme, which finishes at the end of the year. 
"All of these partnerships must be built on the basis of three obligations: reciprocity, transparency and the protection of common values," she said.
In Brussels, those are code words for some nuanced policy positions. Reciprocity has come to mean that EU researchers should be able to participate in third-country programmes on the same basis as foreign researchers in Horizon. Transparency refers to open science, a Commission push to make the results of all publicly funded research promptly available free for other researchers to read and use. And values, as written into the EU's draft Horizon Europe legislation, means that partner-countries have open, democratic institutions and protect intellectual property rights – a clause that would exclude China from full Horizon membership.
On all three broad points, the UK is expected to pass the grade; but the details could get very complicated.
Currently, besides the 28 EU members, 16 non-EU countries are "associated" with Horizon 2020 – meaning they contribute money to the common pot and their researchers can bid for grants on equal terms with EU researchers. Aside from Switzerland, Norway, Israel and Iceland, these are lesser-developed neighbours to the east and south of the EU.
For the first time, however, in 2018 the Commission raised the possibility of more rich, high-tech countries joining as well. Some governments – especially Canada and Japan – have expressed strong interest, but have been awaiting proposed membership terms from the Commission. And that wait has dragged on for two years, as the EU has held back from putting any specifics on the table lest they affect Brexit negotiations. Gabriel said she would like to conclude negotiations as quickly as possible, but declined to suggest any schedule.
She did, however, say that "before going out of Europe, I would like to pay special attention to the West Balkans…. They have a real potential. In Serbia, in North Macedonia, they are waiting to see that we consider them as partners. The West Balkans continue to be one of my priorities."
In principle, Gabriel said, the EU wants to expand Horizon 2020 internationally. She noted that the EU has 7 per cent of the world's researchers, but produces 20 per cent of innovations and a third of all high-level scientific publications. Greater collaboration with other strong scientific powers could further strengthen Europe's position.
"We cannot stay alone. Europe, in the domain of science and technology, has a real instrument for diplomacy, a soft power with which we can reaffirm our excellence."
Editor's note: Article updated on January 13 to clarify that UK retains right to participate fully in Horizon 2020 after Brexit.