As incoming MEPs convened for the first time, political groups announced who they'll be sending to the parliament's committee for industry, research and energy. Science|Business canvassed new members' views on the upcoming R&D programme, Horizon Europe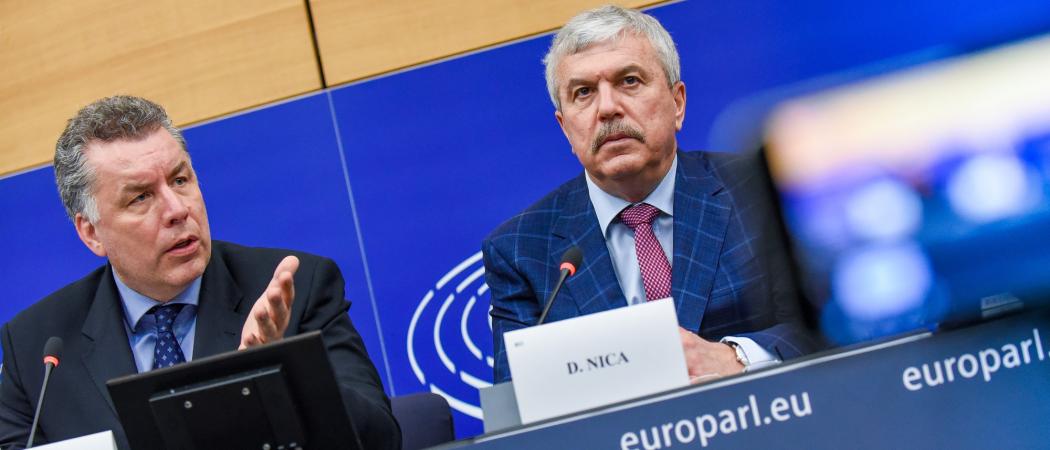 STRASBOURG - Political groups at the first European Parliament meeting since the May elections named the MEPs they'll send to ITRE, the 72-member committee for industry, research, and energy, which will have the biggest say in shaping parliament's position on the upcoming €94.1 billion Horizon Europe research programme.
Existing members of the committee, including Horizon Europe rapporteurs Christian Ehler and Dan Nica, who locked horns over proposals to use R&D funds to reduce the innovation gap between east and west, will return. Also returning is the former committee chairman, Jerzy Buzek. Joining the committee are several newcomers to the parliament, including former Lithuanian prime minister Andrius Kubilius, and a large cohort of much younger politicians.
Some returning MEPs have moved to ITRE from other committees, such as Czech liberal Martina Dlabajová, while outspoken German green Reinhard Bütikofer leaves for the international affairs committee.
The new chair of ITRE is due to be elected on 10 July, and the committee's first regular meeting will take place 22-23 July. Party-political horse trading means that person is virtually guaranteed to be a member of the centre-right European People's Party (EPP), as was the case in the previous parliament, when the position was held by Buzek, a member of Poland's Civic Platform.
EPP sources say its chosen candidate for ITRE chair is Adina-Ioana Vălean of Romania's National Liberal Party. The EPP has named Ehler as its new group coordinator for ITRE.
The position of first vice chair, meanwhile, is tipped to go to Zdzisław Krasnodębski of Poland's Law and Justice Party, which is part of the European Conservatives and Reformists (ECR) group.
Why join ITRE?
Kubilius, who twice served as Lithuania's prime minister from 1999-2000 and 2008-2012, said he wants to join ITRE because he is concerned that Europe is lagging behind the U.S. and China. "We are good at research and development, which is funded by either the EU or national governments," but "We do not have companies who are able to use research results, as they are doing in United States," he told Science|Business.
First time MEP Mauri Pekkarinen, who served a total of 11 years as a government minister in Finland, has been appointed to ITRE by the newly-formed Renew Europe group, successor to the Alliance of Liberals and Democrats. Pekkarinen told Science|Business he supports the previous parliament's calls to raise the EU research budget from the €94.1 billion proposed by the commission, to €120 billion, even if that comes at the price of cuts to cohesion funds paid to poorer member states, mostly in central and eastern Europe. "If I remember correctly, we invest in cohesion policy, per year, over €50 billion," he said, "I think that a bigger and bigger share of these investments should be concentrated on innovation."
Another liberal MEP joining ITRE is Ivars Ijabs, a professor of political science at the University of Latvia. Ijabs agrees with the basic 'spreading excellence and widening principle', through which the EU aims to drive up the quality of the science infrastructure in lagging countries, by what Ijabs described as "homogenous development" in research capacity. But rather than Horizon Europe money, he told Science|Business cohesion funds can be used for that purpose. There should be no geographic division in Horizon Europe. "Research policy shouldn't be a social policy for not-so-innovative researchers," Ijabs said. 
A swathe of much younger newly-elected MEPs, all in their early 30s, will join ITRE alongside veteran politicians like Kubilius and Pekkarinen.
These include French philosopher and writer François-Xavier Bellamy and municipal councillor and former Miss Sweden contestant Sara Skyttedal, both of the EPP. The new, enlarged Green cohort on ITRE includes Mikuláš Peksa, a young biophysicist representing the Czech Pirate Party and Damian Boeselager, the sole representative of the new pan-European party, Volt Europa. Joining ITRE from the liberal Renew Europe group are Claudia Gamon, a former student union functionary; and 30-year-old Hungarian doctor Katalin Cseh.
Peksa told Science|Business he's in favour of cutting cohesion funding to increase the research budget. "I think we really need to start thinking about how to use these research funds for our development, rather than just put it into traditional bureaucratic schemes, which are in the cohesion funds" he said. In Peksa's view, countries that fare poorly in EU research programmes should spend more of their own money on research.
Boeselager, whose grandfather and great-uncle participated in the 20 July 1944 plot to assassinate Adolf Hitler, said he wants to join ITRE to promote Volt's push for a pan-European industrial policy. "What we find interesting is the focus on SMEs, on digitisation, on artificial intelligence," Boeselager told Science|Business. "I think we definitely want to strengthen research and patents, and the [route] from the idea to implementation as a successful company."
Officially, Boeselager is a substitute on ITRE, there to stand in when full members are absent, but the Green group does not distinguish full members from substitutes and rotates them interchangeably. Boeselager said that besides common ground on policy matters, the committee posts that the Greens were prepared to offer played a role in Volt's decision to join them rather than Renew Europe.
Short term members?
Another new Green substitute on ITRE is Gina Dowding, who in 2017 was arrested at an anti-fracking protest in north west England. She argues that 50 per cent of the EU research budget should go to tackling climate change, as opposed to 35 per cent in the current draft of Horizon Europe. "The risk in R&D is that people go down the sort of vanity project idea, whether it's space, or whatever," she told Science|Business. "Well that's not what we need; we need the focus to be on climate change."
As a British MEP, Dowding may not be in parliament for very long, given the latest date for Brexit of 31 October. The same applies to another British MEP, Claire Fox of the Brexit party, who is also joining ITRE.
Two former prime ministers will join ITRE as substitutes. One is Andrus Ansip, an Estonian liberal who was the EU's digital single market commissioner until he became an MEP on 2 July. The other is Forza Italia's colourful president, Silvio Berlusconi, who in addition to several stints as Italian prime minister also served as an MEP once before, from 1999-2001.
A complete list of the new ITRE members can be found here.
This article was updated on 5 July 2019 to add information on the likely identity of the next vice-chair