Uncertainty is rising over Switzerland's future relations with the EU in science – and that's worrying the country's top universities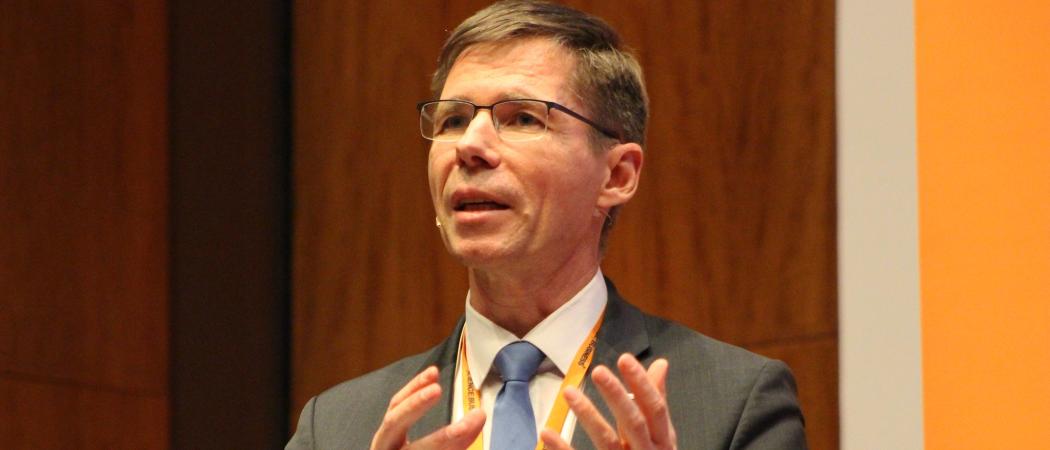 The president of Switzerland's top-ranked university warned that both Switzerland and the European Union would lose out if his country were excluded from the next big EU research programme.
Through joint research to date, "we have developed a very successful way to interact with the EU. We should be careful not to damage this special relationship. That would be a loss for both sides," said Joël Mesot, president of ETH Zurich.
His comments, in an interview with Science|Business, come as tensions are rising between Brussels and Bern over their future relationship. A new Swiss election will take place in October, with opinion polls indicating strong support for populists whose policies, if adopted, could disrupt relations with the EU – as happened from 2014 to 2016. And in Brussels, the political storm over Brexit has led EU leaders to delay negotiation of cooperation in its Horizon Europe R&D programme with Switzerland and other non-EU countries.
For ETH, the cost of exclusion would be sizeable though not enormous: Last year, ETH received CHF64 million from the EU's Horizon 2020 programme – about 3.5 per cent of its CHF1.8 billion budget. But "it's not about the money," Mesot said.
Rather, he said, the damage would come from disruption to the extensive research and recruiting networks that Switzerland has built up through participation in EU research programmes since 1992. ETH counts about 9,000 research contacts around the world, with 61 per cent of them in Europe. If shut out of EU programmes, "how would we rebuild all this? It's just not feasible," he said.
The impact would go beyond research, he said. For instance, a rise in wind, solar and other renewable energy sources has created instabilities in the grid moving electricity around Europe – including into and out of Switzerland. A problem like that, affecting everybody in Europe, requires collaborative R&D on grid management that involves everybody, he said. Likewise, medical research requires access to large pools of patient data across many population groups – and that also, he argued, requires collaborative R&D among all European countries, not just EU members.
European neighbourhood research of that kind can't be done through new alliances Switzerland might create with China, the US, or a post-Brexit UK. "To replace this (EU) network – we underestimate what that means," he said.
Déjà vu?
ETH Zurich and other Swiss universities have been here before. In February 2014, a national referendum was won by anti-immigration campaigners, and the government didn't sign an EU free-movement agreement. In response, the EU cut off full Swiss membership to its Horizon 2020 R&D programme – effectively curtailing its access to two-thirds of the €77 billion programme. Bern paid extra to cushion the blow; but the impact was severe.
In 2014, the year the immigration dispute arose, EU funding for Switzerland's federal research institutions – including ETH and its sister-university EPFL in Lausanne – plummeted to CHF97.8 million from CHF174.4 million a year earlier.  Companies, which don't normally get direct research subsidies from the Swiss government, were also hit. The dispute was resolved in 2016, and Switzerland's status as a full "associate" member of Horizon 2020 was restored. But EU funding levels have yet to recover fully. The net loss over the life of the seven-year programme, the Swiss government recently estimated: CHF734 million.
With the new EU research programme, Horizon Europe, to start in 2021, it might appear there's plenty of time to resolve any problems and avoid a repeat of 2014. But serious negotiations aren't likely between Brussels and Bern until mid-2020 – delayed by EU worries over Brexit, and internal disputes over the Horizon budget. At the same time, EU officials have served notice that they want these negotiations to be broad – going beyond research alone, to also include such issues as trade, finance and free movement across the border.  And they've said they want any future Horizon relationship to be on a pay-as-you-go basis, with Swiss receipts from the programme roughly equalling Swiss payments into it; in some past years, Switzerland has been a net beneficiary, due to the high success of its researchers in the EU's grant competitions.
But for Swiss universities, the EU is only part of the problem: Swiss voters continue to show support for politicians pushing to restrict foreigners' access to the labour market and its wage protections. Opinion polls so far this year show support for the Swiss People's Party approaching 30 per cent. With federal elections due 20 October, there's a strong chance that new measures restricting migration might make it into government policy next year – just as Horizon negotiations are getting underway. So far, the EU has insisted that the Swiss must continue to permit movement of EU nationals across its borders if it wants access to EU markets and programmes like Horizon 2020.
Against this political backdrop, however, is a recognition among science policy leaders on both sides that exclusion of Switzerland would have profound effects – especially if combined with a Brexit that also cut off the UK's powerful universities. That would mean two of the three strongest science powers in Europe are out of Horizon (Germany is the third.)
And in Switzerland, the two strongest universities are ETH Zurich and EPFL, both federal technology institutes. ETH-Zurich boasts 21 Nobel Prizes, and last year 109 patent applications and 27 new spin-out companies. Its most famous alumnus is Albert Einstein. The smaller EPFL reports 90 patents last year, about one new spin-out company a month, and CHF50.9 million in EU funding. Together, the two universities are among the leaders in the EU's basic-science grants. Since the 2007 founding of the European Research Council, the two universities say they have had combined success rates of 39 per cent for senior researchers – more than three times the EU average.