The EU wants scientists to find out exactly how environmental factors, including lifestyle and climate change, drive the development of non-communicable disease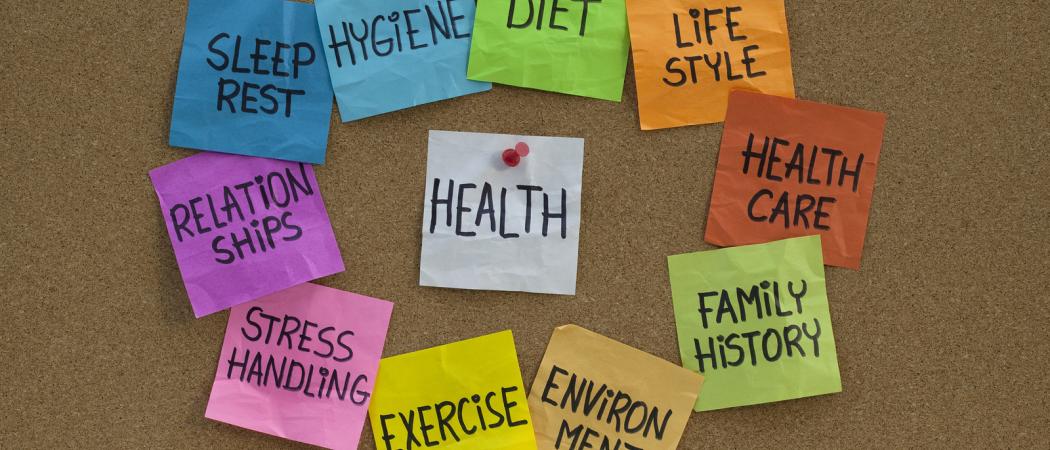 Climate change may be largely seen as an environmental issue, with the worst effects of global warming  to come, but the European Commission wants to find out how it, and other environmental factors, are harming human health today.  
It plans to launch the Human Exposome Project to look at how the totality of environmental exposures  - including diet, lifestyle, occupational and environmental factors - from conception onwards, coalesce to contribute to the development of non-communicable diseases, such as type II diabetes, neurodegenerative diseases and cardiovascular disease.
The Commission says this will represent a fundamental shift in studying how environment and health interact, by moving research away from the 'one exposure, one disease' approach, to create a more complex model on which to base solid, cost-effective actions and policies to reduce the burden of non-communicable diseases in the future.
That requires more complete and accurate individual-level exposure data in order to estimate the largely unknown environmental component of non-communicable diseases.
The Commission wants applicants to take advantage of recent advances in big data, which have opened up new opportunities for collecting, combining and analysing large data sets, offering new possibilities to understand the contribution of environmental factors to the global health burden of common chronic diseases.
"When it comes to the causation of major non-communicable diseases, there is persistent uncertainty as to the global burden of disease attributable to environmental (including life-style and climatic) factors," the Commission's 2018-2020 plan for health research says, outlining the scope of the project.
The use of next -generation genome sequencing combined with surveillance data, health registries and social media "holds promise for improving individual and population health," the Commission says.
Boosting brainpower
The impact of environmental factors on health is one part of a research plan that will see over €2 billion spent on health topics between 2018 and 2020 through the Horizon 2020 programme.
Elsewhere in the programme, the Commission promises funding for better coordination of efforts on brain research, to minimise fragmentation and duplication.
The EU and national governments have made considerable investments in brain research without seeing big breakthroughs.  
The Commission alone has invested some €5.3 billion over the past 10 years, with initiatives such as the billion-euro human brain project, joint programming on neurodegenerative diseases, and the Innovative Medicines Initiative.
The numerous projects have generated considerable amounts of knowledge. "However, translation into new health interventions is below expectations and needs," the Commission says.
Beating cyberbullies
The Commission wants hospitals in be better equipped to defend against cyberattacks following the large scale hack of computers systems  in the UK National Health Service on May 12, when the WannaCry worm crippled IT systems in 61 hospitals.
The attack confirmed that security of digital health data has not kept up, and exposed a lack of investment in hospitals, in IT leadership, in basic infrastructure, and in staff training.
To better shield hospitals from future attacks, the EU will fund research to develop "a toolkit for assessing and reducing cyber risks in hospitals and care centres" and training schemes on cybersecurity.
Doctors without borders
The Commission wants electronic patient health records to pass smoothly between countries, enabling patients to safely access unplanned, emergency treatment if they fall sick while on holiday or during a temporary stay in another EU country.
But to get to this stage, the Commission says there needs to be more research into data standardisation, privacy, security and translation (with 24 official languages spoken across EU member states, this is perhaps the biggest obstacle).
"Opportunities to reuse these data for research and better healthcare are often missed because health data continue to be confined in data silos, often not matching semantic standards, quality needs and safe data exchange techniques," the work programme says.
Applicants will get funding to make a prototype of a platform "that can be integrated in a federated platform structure, easy-to-use and secure, constantly accessible and portable within any other member state".
Tapping Chinese, Russian expertise
Meanwhile, there is a new push to involve more Chinese researchers in EU health research projects. China's participation in the programme is low. This represents a "lost opportunity," the Commission says.
Researchers are invited to include Chinese researchers in their proposals on personalised medicine, a topic that receives a lot of funding overall.
There will also be money for joint research with Russian researchers in tuberculosis and HIV, and a grant to support a new clinical research network across Europe, for recruiting patients to take part in trials of antimicrobial drugs.
In another field, regenerative medicine holds great promise, but says the Commission, "It has not yet proved itself in the clinic beyond rare diseases, or conditions of limited public health importance." There will be funding to promote translational research in areas including genome editing, gene therapy, in vivo reprogramming, cell therapy and transplantation, 3D bioprinting and organoids.