'Our task now is to defend our budget,' EU research commissioner tells MEPs, as plan for Horizon Europe is voted through by industry and research committee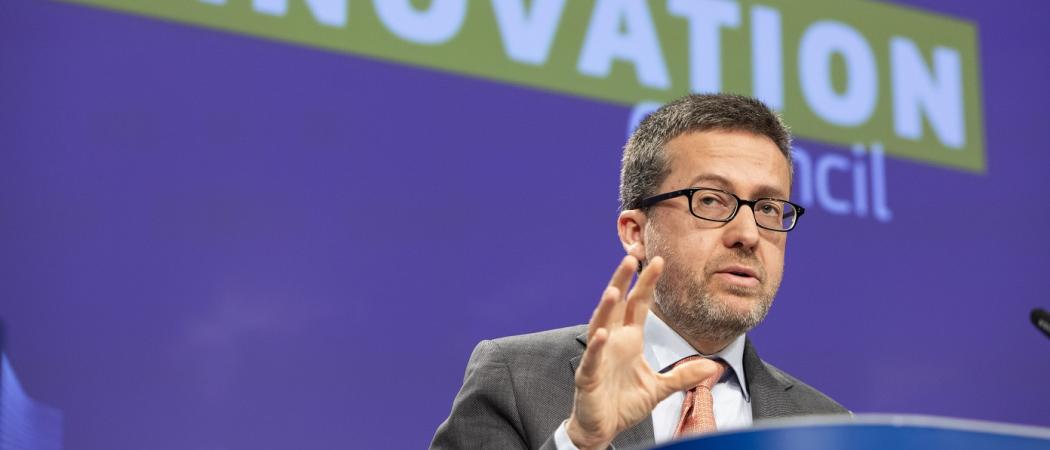 EU leaders and scientists need to loudly "defend" the proposed increase in EU research funding ahead of crunch budget talks in the autumn, said research commissioner Carlos Moedas, speaking after the Parliament's industry and research committee passed a deal on Tuesday that paints an enthusiastic vision of the EU's future research prowess, with more money for Horizon Europe than any EU research programme to date.
The agreement on Horizon Europe sends "a strong signal to negotiators" for the EU's broad, long-term financial plan, Moedas told the committee meeting. "Our task now is to defend our budget," he said.
The outline for Horizon Europe thrashed out by MEPs and governments puts a greater focus on innovation and initiatives to help poorer countries compete for money. The entire Parliament will now vote on the deal on April 17, before it breaks up for the May elections.
The Commission proposes €94.1 billion for Horizon Europe – due to launch in 2021 – up from €77 billion for the current research programme, Horizon 2020.
Before the money can be finalised, member states need to reach unanimous agreement on the overall 2021-2027 spending in the multinational financial framework (MFF). That is unlikely to happen before the end of 2019 at the earliest.
The Parliament wants to increase the Horizon Europe budget to €120 billion. "We are ambitious. You see that we want to reflect the digital revolution, we want to go big on quantum, and we want to go big on artificial intelligence. We also have answers for the climate protesters on the street," said Christian Ehler MEP.
His appeal to politicians is, "don't lose this ambition in September or October" when the MFF budget is being negotiated between governments. Historically, he said, it has always been a fight to convince member states to honour research spending commitments.
So far, member states do not appear particularly receptive to increasing the EU budget. Countries that are net contributors, like Sweden, France and Germany, need convincing that spending more on the EU will be worth it for them.
Another obstacle for the research is competition for funds from farmers and poorer regions, two big recipients of EU money. The European Commission's proposal last year to cut agriculture subsidies and reduce cohesion funding for eastern member states was met with howls of disapproval in some quarters.
The deal
MEPs failed in their demand that researchers in poorer countries should earn an additional 25 per cent on top of all the personnel costs funded through Horizon Europe.
Instead, negotiators agreed to new efforts to widen participation for eastern and southern EU countries. Today's deal confirms new measures, such as advance checking of grant applications and advising institutions on how to improve them, and a "hop-on" provision whereby winning research consortia can secure additional funding if poorer institutions join them at a later date.
While there is still a way to go before Horizon Europe is set in stone, the Commission can begin preparations to ensure it starts as soon as the current research programme, Horizon 2020, winds up at the end of next year.
The newly agreed deal includes five missions and eight partnerships. The commissioner said he would begin recruiting the missions' advisory boards and planning the partnerships after the plenary vote in April.
Missions, which will include broad efforts to tackle problems including cancer and plastic pollution, will have people "talking about EU research on the streets" for the first time, the commissioner predicted.
The Horizon Europe text includes a new culture and creative section, which will be dedicated to boosting R&D in Europe's tech, gaming and arts sectors.
It also introduces new terms and conditions for the European Innovation Council (EIC), the technology commercialisation agency set up by Moedas.
A start-up or SME can only get a single grant, not exceeding €2.5 million, from the EIC, MEPs said. Funding for mid-caps, defined as companies with a market capitalization of less than $2 billion – will be the exception, rather than the norm.