A shrinking research budget and as-yet uncertain terms and conditions will test the appetite of other countries for joining the EU27's big science programme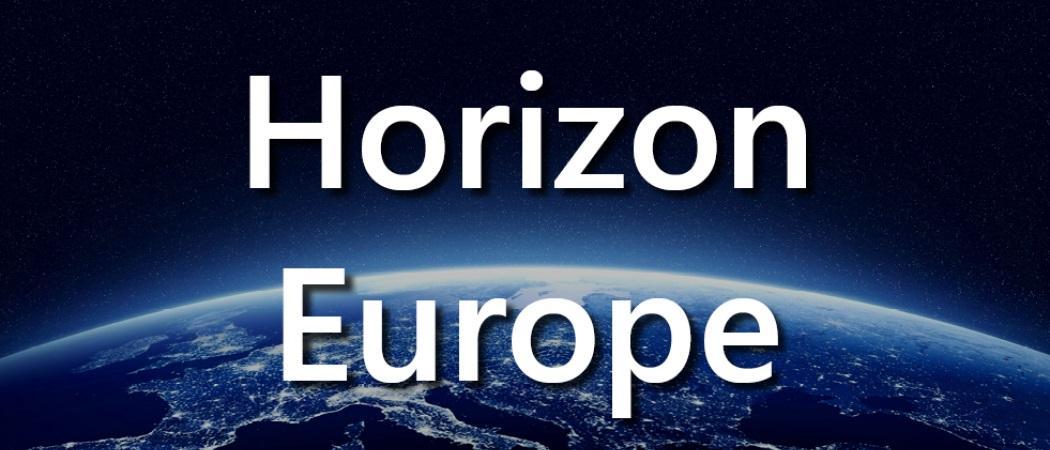 Horizon Europe's mission statement is to be "open to the world", but the science programme may struggle to live up to this ambition without a flexible offer that entices the big science powerhouses to join in, officials have warned.
Several non-EU governments, and notably the UK, Canada and Japan, have expressed strong interest in the EU's next research programme. But with Horizon Europe due to get off the ground just five months from now, they are still awaiting details of membership terms from the commission.
"We need to see terms and conditions. If this thing goes on until late in the year, I don't see some countries being ready, financially, to join," said an official from a non-EU country that is exploring the option of joining Horizon Europe. Severe budget pain brought on by the COVID-19 crisis will also impact countries' willingness to commit money for participation in Horizon Europe.
EU sources close to talks now say that detailed negotiations with foreign countries on Horizon membership are unlikely to start until 2021, with signed agreements not expected before the second half of the year.
The wait has already dragged on for two and a half years, as the EU has held back from putting any specifics on the table lest they affect ongoing EU-UK Brexit trade negotiations.
The lack of progress has led to speculation that some would-be association countries won't be ready – or willing – to join the programme. There's little expectation of seeing detailed terms and conditions until late in the year, with post-Brexit trade talks set to last into the autumn.
"Whatever transpires in the Brexit talks sets the bar for everyone else. There's a recognition that, if we can't get this right, the chances of the EU managing to coax other large economies on board Horizon Europe drops off significantly," said Martin Smith, policy and advocacy manager at the UK biomedical research charity Wellcome Trust. "This impacts on the overall attractiveness of the programme."
The UK is currently at an impasse in talks with the EU on a future trade agreement. While most people expect a deal on research at some point – both London and Brussels want the UK in Horizon Europe – the struggle is over terms of entry.
"On the face of it there should be no great difficulty in agreeing UK participation in EU R&D programmes," Graeme Reid, chair of science and research policy at University College London, wrote in a blog on May 19. "However, negotiating the UK's future relationship with the EU is like arm-wrestling with an octopus."
With the UK talks holding everything up, core sections of association membership remain up in the air, rendering even provisional drafting impossible.
Australia, Canada, Japan, Singapore and New Zealand are some of the rich non-EU countries with which the commission has raised the possibility of full partnership. A commission spokesman declined to comment on the progress of talks.
The proposal for the 2021-2027 programme opens up the possibility for countries beyond Europe to gain associate membership to the programme, a status that allows countries to participate in EU research under the same conditions as member states.
Currently, besides the 27 EU members, 16 non-EU countries, including Switzerland, Norway, Israel and Iceland, are associate members of the current Horizon 2020 programme.
Timing and cost
Officials in non-EU countries are concerned about the logistics of getting a deal to join Horizon Europe into legal force in time for its kick-off.
Depending on the legal nature of the deal, it may be many months before it could be cleared in non-EU countries, with politicians needing time to study any text in detail before agreeing to it.
Officials close to the negotiations say that much will also depend on the money arrangements Brussels puts down for non-EU countries.
So far, the EU has proposed a fee to cover administrative costs, and a new "one-way correction mechanism" to ensure that non-member states cannot take out more than they pay to join the research programme. There needs to be an "equivalent safety net in the other direction to protect non-EU countries from losses," said Smith.
"We fear the one-way payment system is enough in itself to put the UK government off joining Horizon Europe. You're asking a large economy to gamble on their success rate in the programme. The EU is protected in that direction; there's no such mechanism that operates in the other direction," Smith said.
The UK's participation in previous EU programmes gives it some indication of its future financial return, but this gauge isn't available for countries like Australia or Japan, which have never been associated to EU programmes, said Smith.
There's no guarantee over the UK's continued success in EU research programmes after Brexit either, Smith said. Since the country voted to leave the EU, its share of grants from Brussels has plummeted, according to a study from the Royal Society.
Last week, the Wellcome Trust and Universities UK released a joint statement together with more than 100 organisations and individuals across the UK and Europe, setting out where compromises, such as the two-way mechanism, could be made to tackle the major sticking points of association.
Signatories include research charities and figures such as Carlos Moedas, the former EU research commissioner; Paul Nurse, Nobel laureate and head of the Francis Crick Institute in London; and Pascal Lamy, former director-general of the World Trade Organisation.
Another reported obstacle for the UK in Horizon talks is a termination clause, which defines how to get out of Horizon Europe, if the country decides to halt its participation.
The government "is considering if the hurdles are too high for joining," said a British researcher familiar with the EU talks. The UK has publicly mooted the idea of setting up a rival research funding body with other interested countries, should Horizon talks fail.
Legal and contractual complications have deterred some non-EU universities and research institutions from participating in EU research programmes in the past.
For example, US officials have said the EU programme has too many legal and bureaucratic differences from similar American programmes to make a formal association work.
Pay more for less?
There's some concern too that big cuts to the proposed budget for Horizon Europe may make the programme less enticing for non-EU states.  
In June 2018, the Commission proposed its biggest-ever R&D budget, a seven-year, €94.1 billion plan from 2021 to succeed Horizon 2020. But in a bid to free up stimulus money to help countries rebound after the pandemic, governments recently slashed the research budget back down to €80.9 billion.
Foreign countries are also watching intensifying debates around "technological sovereignty" in Brussels with some concern.
This big change in thinking at EU level sees officials embracing industrial policy that pushes the continent's technological independence. What this could translate to – or so the fear goes – is less opportunities for non-EU collaboration.
The big battleground in Horizon talks is the raft of innovation instruments under pillar three of the programme. Some member states have proposed keeping the European Innovation Council, a new instrument for backing bold market-ready ideas, for EU states only.
Another open question is whether non-EU countries will be invited to share in the EU's one-time coronavirus stimulus fund, which includes a (shrinking) pile of money for research.
If foreign countries end up barred from parts of Horizon Europe, they will likely push to pay a reduced participation fee, or abandon their interest in participating, some are warning.
"I just hope member states will be able to make an offer that will still be attractive. Pay more to get less access will be a hard sell," said an official from a non-EU country.
The motivation for the commission to ease its terms and conditions on association is the added funding that the non-EU countries would bring with them.
"If you manage to get a significant number of countries on board, you get maybe 20 per cent extra funding. You get closer to a very attractive pot," said the same official.