Cohesion, science and student exchange programmes will go on the scrap heap next year if EU leaders can't do deal on long-term budget and recovery package by next week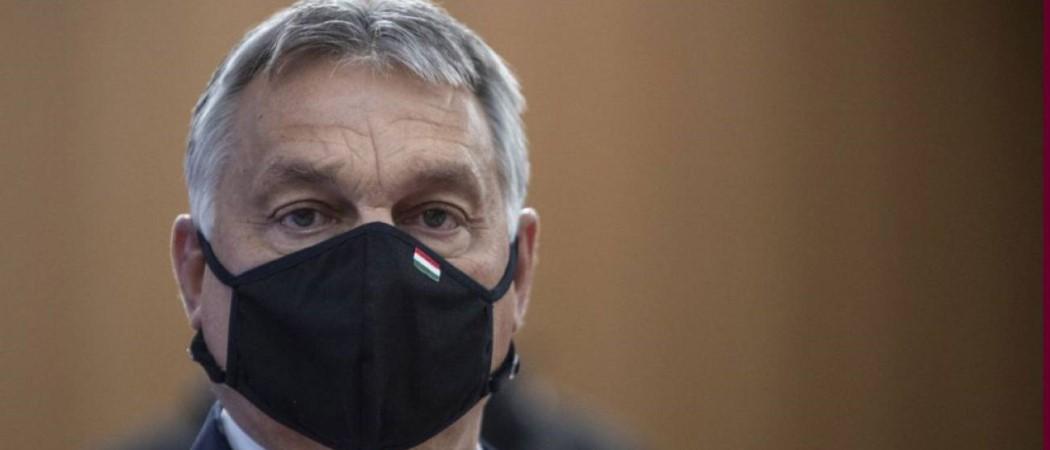 EU leaders have five days to agree on a long-term budget and COVID-19 recovery package or the Horizon Europe research programme simply won't start next year, a senior commission official warned on Wednesday.
EU leaders have come up with a huge €1.8 trillion budget and stimulus package, but Hungary and Poland are preventing it from being finalised because of their opposition to tying disbursements to upholding the rule of law.
The showdown threatens to become one of the fieriest in recent EU history. Failure to do a deal with the two countries by next Monday would leave the Brussels budget on "life support" in 2021, and bring an automatic stop to new research projects and student exchanges.
Payments to cohesion programmes for poorer member states, meanwhile, would be substantially reduced.
"The December 7 deadline is a hard deadline for next year's budget, as defined very strictly in legal terms," the senior official told a press briefing.
If there is no deal by Monday, officials warn there will be no time for a new round of negotiations. If an agreement is reached, it will still need to be signed off by EU leaders during their summit in Brussels on December 10 and 11.
Absent any agreement, the commission will be legally forced to present a brand new budget.
EU officials and diplomats are scrambling to find creative ways to stop short of the looming cliff edge, and are even considering pushing ahead with a politically explosive deal that excludes Hungary and Poland.
Described by the commission as "a bridge", it would allow COVID-19 recovery money to start flowing to 25 member states and would stay in place "until such time when an agreement is found among all 27 member states."
The proposal ratchets up pressure on the two eastern EU states, which are already under investigation by Brussels for democratic backsliding.
But any arrangement for 25 member states faces challenges, the senior official warned. "Given the complexities of what we're dealing with, this [still] looks extremely unlikely, even if all of this magic was to happen."
Hits to research, cohesion, students
The EU's cohesion spending, designed to lift living standards in central and eastern Europe, faces the biggest hit under a no-deal scenario: an automatic reduction of between 50-70 per cent of its budget would be required, the senior official said.
Brussels would not be able to issue new research grants because the forthcoming €85 billion Horizon Europe programme would not be allowed to start. Payments to existing research contracts under the current Horizon 2020 programme would continue to be honoured, with delays.
The student exchange agreement Erasmus+ would have to be paused. The bloc's huge COVID-19 stimulus package, dubbed NextGenerationEU, "would simply not happen", the senior official said.
Cliff-edge explained 
The EU faces a budgetary cliff edge because it's the last year of a seven-year budget period that started in 2014. The legal basis for most EU programmes, including research, will expire on December 31.
A very limited number of EU programmes – those without so-called sunset clauses – would continue to be paid out of EU coffers next year, no matter what happens. 
This EU reserve, which officials call "own resources", can be used to cover payments to a maximum of 1.2 per cent of EU gross national income. 
But after Brexit, the GNI of the 27-member bloc is smaller than it was for the EU-28. And it's shrinking even more now because of the economic hit of the pandemic.
Under current rules, the EU cannot legally ask member states to contribute more money to Brussels.
Therefore, the payments in budget 2021 would have to be cut by between €25 and €30 billion. As a result, spending to honour existing commitments, such as research contracts, would have to be delayed. 
This emergency budget scenario has a name in Brussels: the provisional twelfths, which says that the executive can only spend one-twelfth of what it spent the year before. The last time this happened was 1988.