Age limits are introduced in a bid to increase success rates, while new incentive to spend time in industry aims to develop more transferrable skills. €1.8B will be awarded in the next two years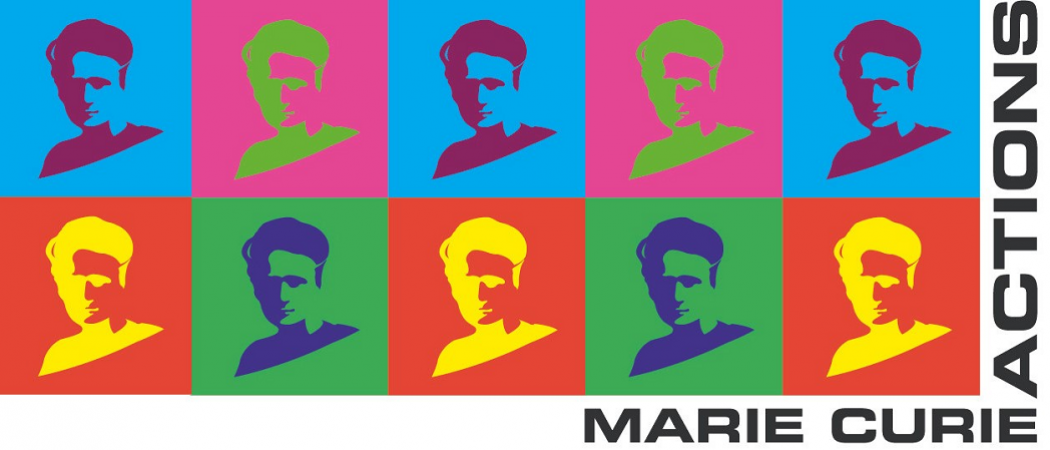 The first Marie Skłodowska-Curie actions (MSCA) calls for projects under Horizon Europe will launch on 18 May, and over the next two years the EU research programme will award around €1.8 billion for PhDs, researcher mobility and staff exchange projects. The money will be spread across five programmes, each with two bottom-up calls each year.
While on the face of it, MSCA is little changed from the previous research programme, Horizon 2020, the Commission is introducing age limits to reduce the numbers of applications and offering new incentives for involving industry. All of this will affect the application process and who will benefit from the grants.
Individual fellowships, which fund training and mobility of researchers of any nationality, are now called postdoctoral fellowships, and are only available to researchers with up to eight years of post-PhD research experience.
The Commission hopes this restriction will help reduce the number of applications and boost success rates, which currently range between 11 to 18%.
But the MSCA community is not happy with the change. "There are a lot of underrepresented groups that may be deprived of funding," Mostafa Moonir Shawrav, the chair of the Marie Curie Alumni Association, told Science|Business.
The postdoctoral fellowships are different from traditional postdocs. Instead of being supervised directly, the fellows are coordinating their own grant proposal writing and carrying out work. They work abroad, away from their comfort zone. "This is an experience you don't get in many other postdocs," said Shawrav.
In the past, the fellowship allowed researchers to change career trajectories and enabled research staff at all career levels, such as assistant professors, from outside the EU get experience and form research ties. It was "a tool for diplomacy," said Shawrav.
The age limit is also bad news for researchers in countries with different career pathways from western Europe. "The time you need to establish yourself in [a] scientific career is different," Shawrav said.
To further boost success rates, the Commission will limit resubmissions. Applicants will not be allowed to resubmit proposals the following year if they fail to get a score of 70/100 for their postdoctoral fellowship applications, or 80/100 for the doctoral networks grants (formerly called innovative training networks).
But to help some of the unsuccessful candidates, the Commission is introducing a Seal of Excellence for postdoctoral fellowships, to be awarded to projects that meet the necessary criteria but do not get funding due to a high number of applications. The aim is to help projects secure alternative funding from member states. "In principle, you take advantage of the high-quality evaluation of the Commission," said Manuel Gómez, policy officer at the Commission, at an event introducing the revamped MSCA.
Closer links to industry and more inclusion
The Commission also wants MSCA to have closer links with industry to help researchers develop more transferable skills and diversify research careers.
To this end, two new incentives will be introduced. First, holders of postdoctoral grants will be able to get an additional six months funding after their fellowship to spend time in industry.
Second, more industrial PhDs will be funded under the doctoral networks call, with projects delivering 'industrial doctorates' that allow PhD students to spend time in industry, able to support 15 candidates, instead of the current ten.
There are also new measures to ensure equal conditions for researchers, regardless of which country they are in, a move celebrated by the alumni association. Across the board, the Commission is introducing clearer rules for long-term leave of absence, which before were dependent on the host country rules. "It makes a huge difference. It means that [MSCA] actually plays a role in supporting equality and reduces headaches for researchers, supervisors and research administrators," tweeted Brian Cahill, board member at EuroScience.
In addition, MSCA will broaden its definition of family to include more LGBTI couples, allow researchers to receive a family allowance if their family status changes, and introduce a special-needs allowance.
All these changes to MSCA, its budget and proposed calls still need to be voted on by the European Parliament. The vote is scheduled for the second half of April, until then everything is subject to change.
Once the Parliament votes, the Commission will release the MSCA work programme, which sets out its calls for the next two years. There is a draft work programme from December, but until the official release in early May, nothing is set in stone.
Calls diary
The calls for doctoral networks and postdoctoral fellowships both open on 18 May.
Around half the budget for 2021, €403 million, will fund doctoral networks of up to three consortia carrying our doctoral training programmes. The call will close on 16 November. Next year, there will be €427 million to apply for between 3 May and 15 November.
Researchers can apply for postdoctoral fellowships until 15 September. There is a total of €242 million this year, plus €1 million for projects under the nuclear research programme, Euratom. In 2022, the call will run between 14 April and 14 September, with €257 million from MSCA and €1 million Euratom funding.
COFUND, a programme offering additional financing to existing doctoral and post-doctoral training programmes, will open calls on 12 October with a budget of €89 million this year. Universities and research institutions can apply until 10 February 2022. Next year, there will be €95 million in the funding pot, with applications accepted between 11 October 2022 and 9 February 2023.
Organisations wishing to send staff on exchanges to other countries can apply for funding between 7 October 2021 and 9 March 2022. There is €72.5 million to be distributed to staff exchanges and knowledge sharing initiatives. In 2022, a €77.5 million call will launch on 6 October and will remain open until 8 March.