A rough draft of an implementation plan for Horizon Europe puts forward 18 suggested topics for EU research partnerships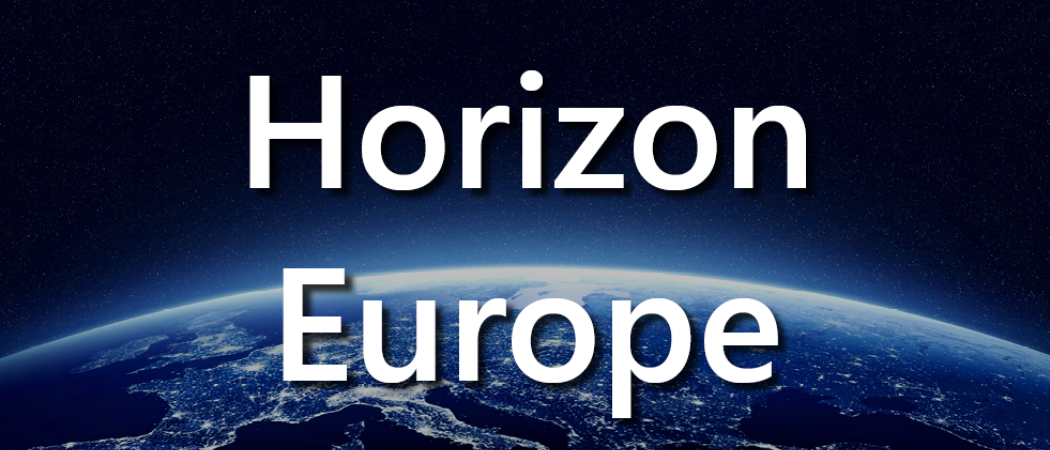 A very early outline of the implementation plan for the Horizon Europe research programme offers the first glimpse of 18 possible topics for EU-funded research partnerships with industry, national governments and public organisations.
The unpublished document, dated 8 May, was prepared by the European Commission for consideration by EU member states, and will be subject to substantial revision over the coming months. It is not a complete draft and suggests partnership topics only for industry and the environment, which are two of the six focus areas. The proposed topics include photonics, clean steel production, and water security.
Before the 8 May document, the only information on Horizon Europe's future partnerships was a list of eight very broadly-worded partnership areas agreed by EU policymakers in March. The leaked plan – which is so preliminary that the Commission refers to it as a 'non-paper' rather than a draft – includes new suggestions of 18 more specific topics for partnerships, and provides the first indication of where they might fit in Horizon Europe's structure.
Only one of the 18 suggested partnership areas is explicitly marked as a replacement for an existing partnership funded under the current Horizon 2020 programme. The document proposes that the €3.7 billion Bio-Based Industries public-private partnership, be replaced with a new partnership in, "Circular bio-based Europe: sustainable innovation for new local value from waste and biomass."
However, Commission sources are adamant the new crop of partnerships must not simply be rollovers of the existing partnerships funded under Horizon 2020, many of which are renewals of partnerships from earlier programmes.
Many of the new topics can be traced back to research priorities identified before in the Horizon Europe legislation, or in existing partnerships, such as the recently-established €1 billion EuroHPC partnership in high-performance computing. But several of the priorities, such as (outer) space, were not obviously being considered as partnerships until now. 
Agreeing the details
EU policymakers came to an agreement on most of the draft legislation underpinning Horizon Europe in March, but the specifics of the programme's implementation, including details of partnerships, will be decided by a strategic planning process, where the Commission works with a committee of member states' representatives to thrash-out a plan for Horizon Europe's first five years.
The 'non-paper' sent to member states on 8 May is the first version of the strategic plan to be shown to the committee. After it provides feedback, the first public draft will be released in June, followed by another in September and a third in October. The final version is expected to be adopted by the Commission – with member states' blessing – by early 2020.
Partnerships suggested for industry and environment
The draft Horizon Europe legislation, agreed in March, sets out eight partnership areas, which are very broad themes intended to guide the design of more specific topics for individual partnerships, but does not tie them to any part of Horizon Europe's budget.
The 8 May document, on the other hand, suggests 18 much more specific areas, grouped into two lists under two specific parts of the programme.
The central 'pillar' of Horizon Europe is split into six core topics, or clusters, which were agreed in March:
Health;

Culture, creativity and inclusive society;

Civil security for society;

Digital, industry and space;

Climate, energy, and mobility;

Food, bioeconomy, natural resources, agriculture and environment.
The 8 May document puts some meat on the bones for all of these clusters, but some sections are more detailed than others. Only the sections of the document dealing with clusters four and six contain suggestions for partnership topics. As strategic planning rolls on, more partnerships may be suggested for the other clusters, while those suggested in the 8 May draft could be changed, added-to or scrapped.
The ten suggested partnership areas for Digital, industry and space are:
Made in Europe;

Key digital technologies (labelled "institutional"; see below) ;

Photonics;

Artificial intelligence, data and robotics;

Smart connectivity – beyond 5G (institutional);

High-performance computing;

Circular and climate-neutral industries;

Clean steel;

Metrology (institutional);

Global competitive space systems.
The eight suggested partnerships for Food, bioeconomy, natural resources, agriculture & environment, as they appear in the 8 May document, are:
Circular bio-based Europe: sustainable innovation for new local value from waste and biomass, successor to Bio-Based Industries;

Environmental observations for a sustainable EU agriculture;

Rescuing biodiversity to safeguard life on Earth

Accelerating farming systems transition: agro-ecology living lab and research infrastructures;

Animal health: fighting infectious diseases;

Safe and sustainable food system for people, planet and climate;

A climate neutral, sustainable and productive blue economy;

Water4All: Water security for the planet.
Institutionalised partnerships
The label "institutional" is an indication of the type of partnership the Commission has in mind. In Horizon Europe's terminology, institutionalised partnerships are long-term partnerships set up through dedicated EU legislation – meaning the strategic plan alone does not establish them.
Institutionalised partnerships include research initiatives between the EU and multiple member states, such as the Partnership for Research and Innovation in the Mediterranean Area (PRIMA). Another type of institutionalised partnership is the joint undertakings, which can be with industry or with non-EU public bodies. For example, the Clean Sky 2 joint undertaking is a public-private partnership for aviation research, while the Fusion for Energy joint undertaking is essentially a legal vehicle for the EU's contribution to ITER, the international fusion energy project.
The Knowledge and Innovation Communities (KICs) set up by the European Institute of Innovation and Technology, also count as institutionalised partnerships, because they are set out in the regulation that establishes the EIT's agenda, which is due to be renewed soon.