Head of Business Finland welcomes the EIC's plan to buy shares in small businesses, but warns against distorting the market – and stresses the importance of involving industry large and small in Horizon Europe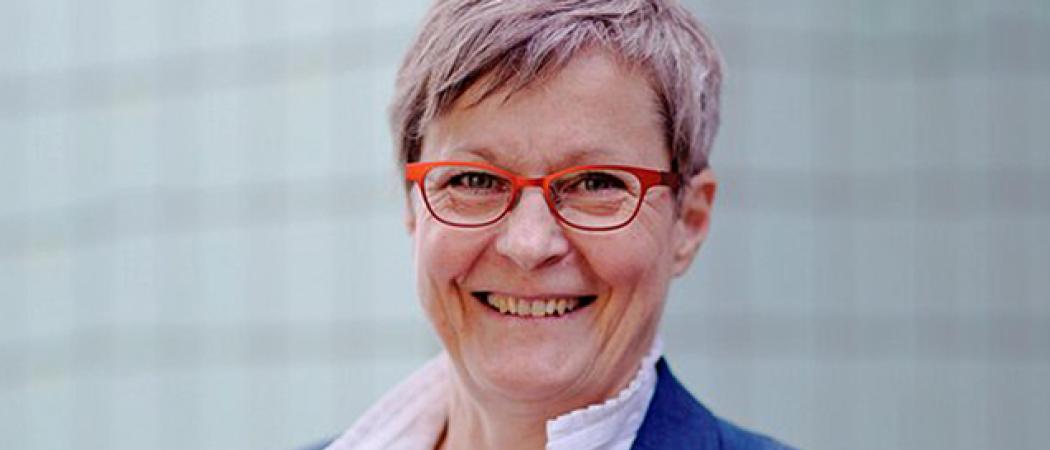 The new head of Finland's innovation agency has urged the European Commission to exercise caution as it moves ahead with plans to make equity investments in small tech companies, through the newly established European Innovation Council.
And at the same time, it is important to make sure big and small industries have a strong role in the Horizon Europe research programme, of which EIC is part.
EIC "needs to be designed in a way that it really provides the benefit that's intended," said Nina Kopola, director general of Business Finland. It is important "that it doesn't create market disturbances, that it really benefits the right companies," she said.
The EIC is intended to help small businesses commercialise their products by providing a mix of grants and equity. It is currently in pilot mode and is awarding grants, but is yet to make any equity investments.
The commission is reluctant to say how much of the EIC's proposed €10 billion budget will be devoted to equity investing, partly because it doesn't yet know what the applicants will be like. However, there is likely to be enough money to make a difference in Europe's modest venture capital market.
But the corollary to "making a difference" is distorting the market by flooding it with too much public money, which is what has some onlookers concerned.
Kopola supports the EIC concept, and wants to find ways of coordinating between it and Business Finland's own small businesses funding. "We believe there is room for this kind of a tool," she told Science|Business. But, she said, "the devil is in the detail."
The motivation behind the EIC is that while Europe produces plenty of start-ups, they struggle to attract the capital needed to scale-up and compete with US rivals – meaning they often either fail or move to Silicon Valley.
The commission says that in 2016, venture capitalists invested €6.5 billion in the EU, compared to €39.4 billion in the US. The following year, just 26 European start-ups had grown to become 'unicorns' with a market valuation of over $1 billion. That compared to 109 in the US and 59 in China.
But since the commission has no direct experience of venture capital and the EIC is yet to start its equity programme, there is a mixture of optimism and concern. One worry is that while public investment in small tech companies can help get new products to market, it can also crowd-out private investment by inflating valuations, or waste taxpayers' money in backing ideas that flop.
In the EIC's case, that concern is heightened because it will not only help with commercialisation, but may also invest at much earlier stages, in ideas that are far less developed.
How to fund innovation
Business Finland is the public body responsible for driving private sector innovation, promoting trade and attracting inward investment to the country. Kopola took the helm just two months ago, following the departure of her predecessor, Pekka Soini. That coincided with the creation of Business Finland through the merger of Tekes, the innovation agency led by Soini, and Finpro, which promoted trade, inward investment and tourism.
Kopola, former CEO of Suominen Corporation, a manufacturer of nonwoven materials used in hygiene products, has commissioned a review of Business Finland's activities, which is due to be completed early next year.
That could change some of the areas the organisation focuses on, but she stressed the core mission will remain the same. "Our task is clear, we are an innovation funder, but exactly how we do our work, that's what I want to take a real look at," Kopola said.
For the moment, Business Finland's main focus areas are the bioeconomy, digitisation, health, consumer technology, the circular economy and clean technology, though key themes like artificial intelligence and tackling climate change cut through all of them, and will likely still loom large after the review is complete.
Elina Holmberg, Business Finland's senior director for EU and international innovation collaboration, said pumping huge amounts of money into start-ups isn't always a good thing. "If you finance early stage deep-tech companies with very high amounts of equity, it raises their valuation, and then it may be very difficult to sell that [stake] later on, and that might actually become the kiss of death for that company," she said.
Holmberg said companies in these early stages generally have access to private capital already. The need for public investment comes later, when a company needs to scale-up and compete on global markets. "Our deep tech start-ups, they get private equity right up until they are ready to scale up," said Holmberg. "That is when they too often get sold to the US or China. And this is why I think the commission is doing a really good job, in trying to find a solution for that problem."
It's not all about start-ups
Another concern of Business Finland's is maintaining the broader role for industry in Horizon Europe, the research programme that will fund the EIC. Among other priorities, the bulk of Horizon Europe's budget is divided between funding for free scientific inquiry (known as pillar I) and policy-driven innovation (pillar II), which is usually where industry players come in.
"For too long we have seen too many excellent European research results exploited elsewhere, or not exploited at all," said Kopola, who argued that an industrial role in Horizon Europe is vital to make sure the results of basic science get off the ground. She added that public-private partnerships in Horizon Europe must be as transparent as possible, given the large sums of public money they will receive.
Closer to home, Business Finland also aims to work with big and small industries. A central theme of the agency's innovation strategy is targeting ideas that trigger investment in multiple technologies and business models, to build an ecosystem. "I know it's a word used in various instances and different ways," Kopola said, "but what we mean is that there's a company that takes a coordinator role in creating – based on a new technology – an entity of companies where everyone contributes with their own technology."
An obvious example is smart cities. "There, of course, you have energy, you have mobility, you have communication, all of those working together," said Kopola.
"Often in these types of ecosystems, the bigger companies are the motors, and then they take the smaller companies with them, which this is why the bigger companies should be a target for public funding," and not just small businesses, Kopola said. This approach to investment could significantly multiply the impact on R&D of each euro invested.
Business Finland's role in promoting exports and foreign investment means companies it backs must have international ambitions. "If there's an inventor that comes to us with something, like a new cup," said Kopola, eyeing the empty coffee cup in front of her, "and says, 'we only want to stay in Finland,' then we probably wouldn't fund that company."
To win funding, companies have to say, "Ok, I have this nice cup, and I'm going to sell in Finland first, and then I'm going to expand outside," she said. "If it only stays inside Finland, the impact cannot be as big."