There are hopes for a major shift in the way Brussels funds and organises research into the disease that kills one in four Europeans. But how should funds be targeted to have the biggest benefit?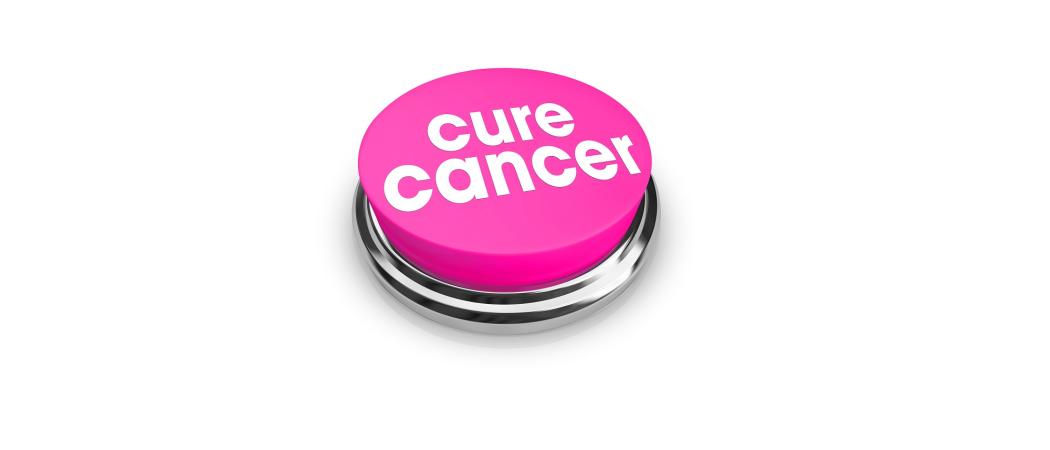 The EU's research commissioner, Carlos Moedas, wants to make a moonshot-style mission on cancer a centrepiece of the EU's 2021-2027 research programme.
He has the ear and heart of Manfred Weber, the German MEP who is the early favourite to succeed Jean-Claude Juncker as European Commission president later this year.
On his website, Weber says, "I want Europeans to be the first ones to cure cancer. Imagine if we would combine all our resources, knowledge and databases."
Researchers feel the initiative brings welcome attention to a disease burden that continues to grow at an alarming rate.
"There are convincing arguments indeed for making cancer [a] possible future mission," says Otmar Wiestler, president of the Helmholtz Association. "It's the second biggest cause of death we have in Europe and its incidence will inevitably rise with an ageing population."
But there are competing ideas about what the critical elements of a cancer mission are, and to what extent it should be modelled on the US Cancer Moonshot, launched in 2016. This initiative is injecting a $1.8 billion into an orchestrated programme of research that has the aim of achieving in five years what would otherwise have taken a decade.
Veterans of cancer research say politicians should approach an EU mission with a dash of realism, and without misleading people that there can be a single cure for a devilishly complicated and heterogeneous disease.
"If you have money for this and you're going to use it wisely, you don't make a broad declaration that Europe is going to cure cancer, because that's a fairly silly thing to say," Harold Varmus, Nobel-prize winner and former director of the US National Cancer Institute and the National Institutes of Health, told Science|Business.
Politicians must understand there are no magic bullets and progress against cancer will continue to be incremental, said Varmus. Controlling cancer is an "extraordinarily broad and complicated endeavour – so sights ought to be narrowed to focus on a few problems," Varmus said.
The EU is making some major contributions to cancer research already – the Commission says that, under Horizon 2020, its current seven-year research programme, it has paid out €1.2 billion for 980 projects so far. A mission would require at least this much funding, researchers say. In the costly world of biomedical research, this would need to be precisely targeted.
As yet, no budgets have been assigned for the developing EU research missions. Discussion as to the size of any cancer moonshot will be part of a broader negotiation on the overall shape of the EU's Horizon Europe research programme. Alongside cancer, other similarly ambitious proposals are being scrutinised, including plans to limit plastic pollution in the oceans and to build the world's first quantum computer.
An early step for anyone serious about a cancer moonshot is to consult the right people. "Any good cancer funding initiative should be aware: it's incredibly useful to get smart people together to explore how to spend the money," Varmus said. "You gather the foremost experts in Europe to identify things that could be done that are not being done right now."
This is the approach taken with the US cancer moonshot, launched by then vice president Joe Biden, 45 years after president Richard Nixon's war on cancer. The starting point of the latest US initiative was to assemble a 'blue ribbon' committee, representing a broad spectrum of the research community, to guide the programme.
And for Varmus, the question of whether the UK – second only to the US in the reach of its cancer research – is involved or not in the EU cancer mission "matters too."
Shaping Europe's cancer moonshot
Drawing up a similar battle plan in Europe would involve tough choices on where funding should be targeted.
With more people surviving into old age, cancer rates are climbing everywhere. Europe has less than 10 per cent of the world's population but over a quarter of all cancer cases. Cancer now kills 1.9 million people a year in Europe, according to World Health Organisation data. The most common cancers in Europe are breast, followed by colorectal, lung and prostate cancer.
But while these figures point to the huge cost to Europe's hard pressed healthcare systems, they do not show which are the areas of highest unmet need, or where the greatest advances might be made.
For example, there are large differences in cancer survival rates in different countries. Cervical cancer mortality in Romania, for example, is 14 per cent, whereas the EU average is less than 2 per cent. That implies measures to bring the worst performing countries up to the level of the best could have a significant impact.
"The challenges in cancer are not necessarily the same around Europe," said Mark Lawler, chair in translational cancer genomics at Queen's University Belfast.
Another illustration of this disparity is national cancer plans. "Almost all of the western European countries have one. But then, if you look east, the incidence of cancer plans drops to around half of all countries," Lawler said. "If some countries don't have one, it's a lot more difficult to do something together at a pan-European level."  
That begs the question, "can we do something that works for the whole EU?" said Lawler. "The initiative should not just benefit the rich member states."
At the same time, like Varmus, Lawler argues the EU moonshot needs the UK. "The UK is a powerhouse for cancer research. We have to make sure the country continues to work with partners across Europe," he said.
In addition to the UK government's spend on cancer, Cancer Research UK alone invested €490 million from its charitable donations on research in 2017/2018 – a sum that would make a seven-year €1 billion EU moonshot feel more like a slingshot.
The investment is higher than is seen in similar cancer sites around Europe, such as the German Cancer Research Center, which last year ran a total budget of €280 million, and the Netherlands Cancer Institute, which invests around €80 million into research.
Data shared like never before
Researchers are unanimous on one thing: a major thrust of any EU cancer plan has to be more sharing of patients' data.
Because certain cancers are very rare, there is a need to combine as much information as possible from academic and industry clinical trials and from patients treated with approved products.
"If you join forces with other European countries, you can increase case numbers for research on less prevalent cancers and for studies on personalised oncology," said Wiestler.
Efforts to pool genetic data "is a legitimate goal," said Varmus. "Ideally it would be in a database that's shared worldwide."
Removing barriers for data sharing across the borders "would be a significant help," agrees Emile Voest, medical director of the Netherlands Cancer Institute. "Imagine the power of a database of all European cancer patients, clinically annotated and with biomarker information," he said. "This may help to identify patients early on when a cure is a possibility, and help to refine patient selection for treatment."
That is an appealing idea, said Roger Appelqvist, a researcher and one of the leaders of Lund University's Moonshot team, which is involved in projects run by the US initiative. "[But] universities, whether they recognise it or not, have a particular way of working – they protect their data."
The IKEA Foundation finances Lund University's participation in the American programme, which only provides grants to researchers based in the US. The research became a cause close to the heart of IKEA's founder, Ingvar Kamprad, after his mother was treated for cancer at Lund University hospital. 
Given this, Appelqvist's advice for policymakers is, "Copy the US concept and tear down the walls between research groups. Don't have the attitude that 'this is mine, this is yours'. In addition, "You need to have some good people to run everything too," he said.
But other researchers doubt Europe could – or should – adopt the US approach. Europe's national regulatory authorities take very different approaches to overseeing clinical research, for instance.
"We're not a federation like the US. There are different rules and regulations across EU countries so it's overall more complex," said Sakari Karjalainen, secretary general of the Cancer Society of Finland. "But it's certainly possible to copy the ideas and principles of the US initiative."
Coordination among 28 different countries (27 when the UK leaves) is always going to be hard, Appelqvist concedes.
But he wants European policymakers to channel some of the spirit of the US initiative, which he sees as full of people who never think about the difficulties. "They only think about going forward. So let's think about everything we could win by doing something similar here."
Beyond 'token inclusion' for patients
Others want to see an EU mission put a broader focus on public health, and properly reflect the concerns of cancer patients.
"We're slanting research increasingly into producing better drugs, but what about stopping cancer in the first place? Many of the cancers are preventable, yet the research into this is abysmal," said Ian Banks, chair of the European Cancer Organisation. "When a government cuts spending, it's usually public health spending that gets hit first."
Banks said it is not widely understood how important investment public health is. "For every euro you spend on prevention, you get 100 euros back," he said. The best contribution to fighting cancer to date, he argues, has been to curb smoking.
Banks also makes a plea for mission organisers to listen to what patients want. "Can they really be incorporated into this thing or would it be a token inclusion?" Adding months or years to patients' lives is on the lower end of the scale of ambition for cancer treatment.
"You ask any cancer patient what they want as a successful outcome and they say, 'I want to go back to work, or look after my kids again'," Banks said. "Unfortunately, the policy drive today is towards incremental gains in survival years, this is what attracts the quick wins. But rather than more years of life, patients want quality of life," said Banks.