Ahead of EU budget battle, EIT interim director Martin Kern says the Institute's model has matured and it should get a role in areas including water and security, in Framework Programme 9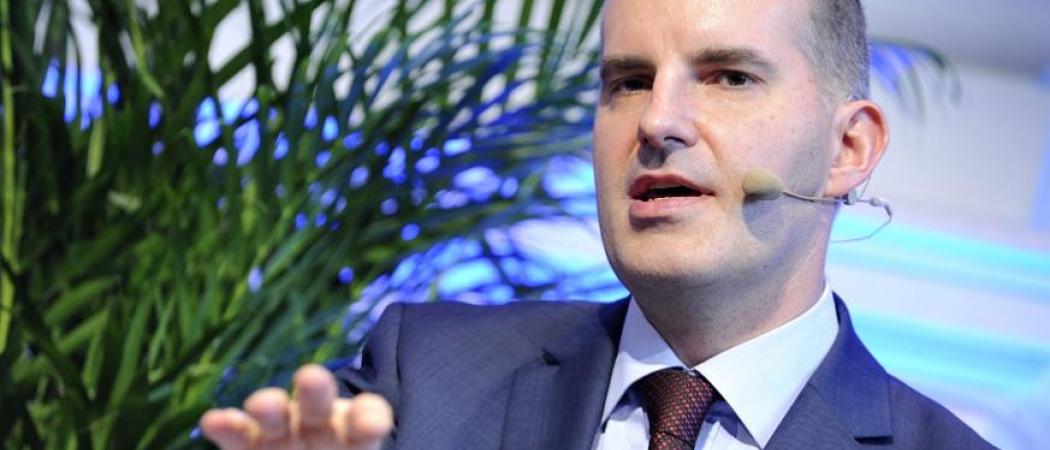 The European Institute of Innovation and Technology (EIT) is on a firm footing and in good shape to take on an enhanced role in Framework Programme 9, according to Martin Kern, interim director.
Kern has staked out an opening position giving EIT a wider mandate in the 2021-2027 EU budget, in a proposal sent to the European Commission, its majority funder. "We have proposed new themes on migration, water, security and culture. It's a starting point for discussion," Kern told Science|Business. "We think we have a strong case."
The proposal also suggests widening the scope of EIT's involvement in education beyond masters and PhD programmes to offer teaching to secondary schools. "Entrepreneurship education has to come to a person earlier in their schooling," Kern said.
Although interim director, Kern is now the longest serving head of the Budapest-based EIT, which operates a distributed network of knowledge and innovation communities (KICs) involving academic and industry partners around Europe. EIT receives €2.4 billion in EU funding under the current research programme, Horizon 2020. 
Two years ago a bid for an enhanced role would have seemed unlikely. A review by the accounting watchdog, the European Court of Auditors, slammed the EIT for having very little to show for the EU's money and recommended the funding model be thoroughly revised.
A follow-up report by a panel of experts convened by the Commission confirmed many of EIT's shortcomings.
More recent assessments praise EIT's reform efforts. The institute has gained in strength, says Kern, lauding the "learning effect" of criticisms. "We now have a better appreciation of what works and what doesn't," he said.
On the back of increased maturity, the EIT is expanding. Earlier this month it launched two new innovation focus areas, in manufacturing and urban mobility, at a conference in Brussels that drew an audience of hundreds from universities and companies around Europe.
The expansion builds on the three initial KICs, set up in 2009 to develop new products and services in information and communication technologies, sustainable energy and climate change. They were followed by KICs in health products and services, food and raw materials.
As pioneers of a new approach to innovation funding, based on new legal entities, the first three KICs faced some teething problems.
In contrast, "Health, raw materials and food all had smooth starts," said Kern. The food hub, in particular, received some fast investment, with the speed catching even the EIT by surprise, he said.
That was a demonstration the KIC model has matured, Kern believes. Today, the EIT has over 1,000 members, including big companies like Siemens, Ericsson and Philips.
EIT under FP9
Growth is welcome, but it has to be sustained with new resources. "If we continue with eight KICs, we will have to have a budget increase," Kern said.
An increased budget is needed despite the fact that KICs are intended to become self-sustaining at some point, meaning the first wave of KICs are due to get less EU funding.
Brexit means the request is not straightforward. The Commission estimates the UK's departure will cut net contributions to the common budget by around €12 billion a year. And while the UK government has said it wants to pay into and participate in FP9, entry may come with an obligation to agree to the free movement of people, a possible red line for the UK.
The UK is the fifth largest participant in the EIT, and the climate KIC is based at Imperial College London. As yet, it is unclear what impact Brexit will have. "As negotiations are ongoing, we do not know the consequences for our UK hubs yet," Kern said.
The EIT has a base outside the EU, at ETH Zurich in Switzerland, so Brexit would not automatically mean the UK would lose the climate KIC.
The other uncertainty facing EIT is how to carve out its niche in the shifting funding landscape.
The EIT is likely to be jostling for position with the new European Innovation Council (EIC) from 2021. The EIC, proposed by EU research commissioner Carlos Moedas, is expected to provide some of the same innovation services, such as funding, mentoring and investor matchmaking, offered by EIT.  
Kern insists the EIC is not a potential competitor, but can offer "complementarities" with the EIT. For example, companies or universities with good ideas could get funding first through EIT, and go on to get top-up funding from EIC, or the other way round, Kern said.
It is also unclear whether the Commission's plans to put a focus on mission-driven projects will intersect with, or replace, research carried out by the EIT. Last week the EU laid out criteria for picking what could eventually be up to ten new missions.  
Kern likes the idea of the EU adopting this new moonshot approach. "A focussed approach is good," he said. "It suits the way we work."