Draft blueprint for new technology commercialisation body will see four core Horizon 2020 programmes pulled into one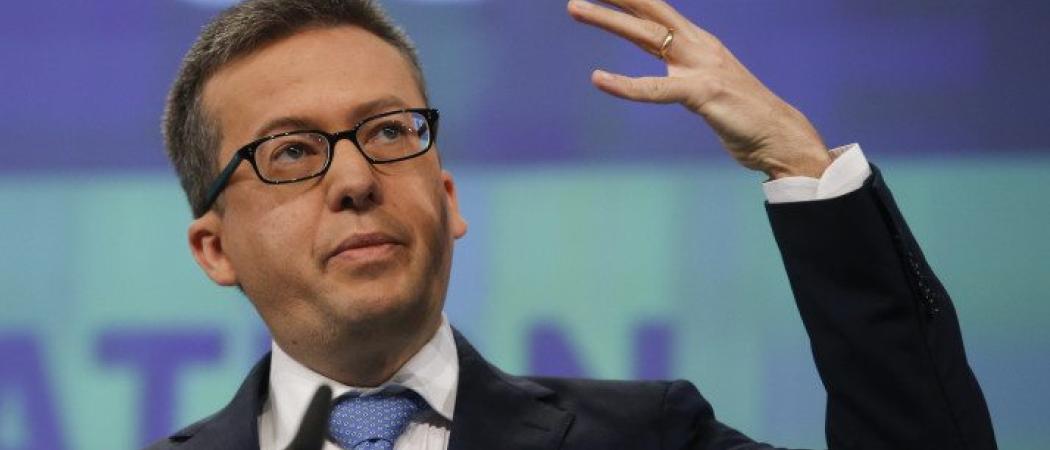 The EU's new research commercialisation arm, the European Innovation Council will spend €2.7 billion on around 1,000 projects during its initial 2018 – 2020 pilot phase, according to the draft plan, published on Tuesday.
The Council, created by pulling together four existing Horizon 2020 funding streams, is targeted at entrepreneurs, engineers and researchers with ideas that are "radically different" from existing products or services.
Alongside its own funding, the EIC will explore if it is possible to attract the general public to help crowdfund projects.
EIC will be based on four highly competitive programmes, the SME Instrument, Fast Track to Innovation, FET Open and innovation prizes.
To boost the entrepreneurship credentials of the EIC, it is proposed that applicants who make it through to the second round of the SME Instrument have to sit an interview.
Requiring applicants to pitch their proposals is the idea of EU Research Commissioner Carlos Moedas, chief architect of EIC, who would like to see interviews become a regular part of mainstream funding.
However, there are concerns among Commission officials that this would add to the administrative burden and slow down the awarding of grants. For this reason, interviews will only be a limited feature in the EIC pilot.
One element that is not in the draft plan, but was under discussion previously, is a 'blended finance' scheme to support the scale-up of fast-growing SMEs and small midcaps, by blending grants with loans (It now appears in the risk finance work programme).
According to the Commission, the success of the EIC pilot will be judged on the new products, services and processes developed, private investment attracted during and after the pilot phase, and the turnover and employment of the companies that take part.
The EIC can fill a hole in the research commercialisation landscape, the draft says. "While Europe compares relatively well internationally in terms of numbers of start-ups, too few of these succeed in scaling up and generating high-skilled jobs."
Six prizes
Six new prize competitions are confirmed in the work programme including: €10 million to develop a battery for electric vehicles; €10 million for a bench-scale prototype of an artificial photosynthesis device that produces a synthetic liquid fuel; and €5 million each for a scalable, reliable and cost-effective early warning system for epidemics; a prize for "blockchain for social good"; a prize for an affordable way of launching nano- and micro-satellites into low-earth orbit; and a prize for technology to aid humanitarian work.
Help with evaluations
The draft proposes that the mandate of the 15-person EIC advisory group, set up in January, should be renewed until 2020. The group includes the well-known Cambridge venture capitalist, Hermann Hauser; two web entrepreneurs, Taavat Hinrikus of TransferWise and Paddy Cosgrave of Web Summit; Ingmar Hoerr, co-founder of RNA vaccines specialist CureVac; and the Dutch prince, Constantijn Van Oranje.
EIC: the main components
The SME Instrument backs radically new ideas underpinned by a business plan.

Fast Track to Innovation targets industry-driven projects seeking quick market uptake.

FET Open uses academic-industry collaboration to tap into Europe's science base for radically new technologies, which the EU hopes can become game-changers of the future.

Horizon Prizes challenge researchers to come up with fixes for intractable problems.