Draft budget shows breakdown of Commission's proposal to be released Thursday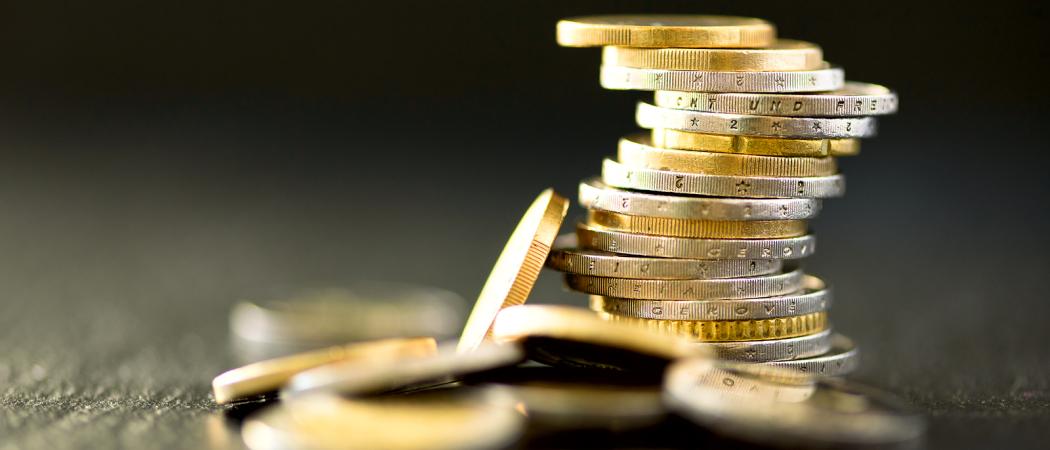 The European Commission's draft budget breakdown for its next research programme, Horizon Europe, devotes the biggest share of funding, €52.7 billion, to a series of projects to tackle climate change, boost digital technologies, improve food and handle other 'global challenges' and boost industrial competitiveness.
The draft budget, according to sources, spells out some of the proposed spending details of the so-called "clusters" of policy challenges for which the Commission wants to encourage more research and innovation in search of solutions. The amount is divided among five clusters and the Joint Research Centre, which performs in-house research for the Commission.
The cluster envelopes:
Health, €7.7 billion

Inclusive and secure societies, €2.8 billion

Digital and industry, €15 billion

Climate, energy and mobility, €15 billion

Food and natural resources, €10 billion (a figure already confirmed in the Commission's agricultural spending preview)
The JRC stands to get €2.2 billion. 
The draft numbers could still be subject to some change – and in fact, at a Science|Business conference Tuesday, Jean-Eric Paquet, director general for research and innovation, said budget numbers are still under discussion inside the Commission. They are due to be announced midday Thursday. Last-minute shuffles in budget plans are not unusual in Brussels, as different member states and Commissioners weigh into the final negotiations.
The draft numbers, according to sources, add up to €94.1 billion for the Framework Programme, with the balance of the money going to fund open science and open innovation. That number excludes a sum of €3.5 billion set aside for a new investment fund.  The Commission's initial presentation of its new long-term budget showed Horizon Europe in line to receive €97.6 billion between 2021 and 2027, with an extra €2.4 billion going to Euratom nuclear research. The total of all these budget lines would be €100 billion, a figure reiterated Tuesday at the conference by EU Budget Commissioner Gunther Oettinger.
The €3.5 billion for the investment fund will fall under the budget line of a new programme called InvestEU, to be managed by the European Investment Bank and other banks, and steered towards investment under the broad policy heading of research and innovation. The fund is expected to integrate or abolish many of the financial schemes Brussels runs today and be the single entry point for EU investment support in the form of loans, guarantees and equity after 2020.
Within the three-pillar Horizon Europe, pillar one, 'open science', is in line to receive €25.8 billion. This breaks down into €16.6 billion for the European Research Council, €6.8 billion for Marie Sklodowska-Curie Actions and €2.4 billion for research infrastructures.
The biggest slice of the budget pie – €52.7 billion – would go to pillar two, 'global challenges and industrial competitiveness'.
Pillar three, 'open innovation', would get €13.5 billion. From this total, the new European Innovation Council is in line to receive at least €10.5 billion – an amount that includes €500 million for 'European innovation ecosystems'. The man behind plans for the Council, European Commissioner for Research Carlos Moedas, says it will spur breakthrough technologies across the continent.
Against some expectations, the European Institute of Innovation and Technology budget is expected to go up slightly, from €2.7 billion under the current period to €3 billion.
Money for poorer-performing EU countries – which used to fall under the EU's 'widening participation' programme, now renamed as 'strengthening the European Research Area' – is expected to be €2.1 billion. This breaks down into €1.7 billion for 'sharing excellence' spending and €400 million for 'reforming and enhancing the European R&I system'.
The overall research pot could eventually grow bigger if rich countries like Switzerland, Israel, and Norway join the programme as expected. The UK has also expressed a wish to access the next EU research programme, in exchange for a membership fee.
Like all EU decisions, the proposal will require many rounds of scrutiny before final adoption. It will need unanimous agreement from the EU's member countries and consent from the Parliament – a process expected to last more than a year.
Editor's note: This story was corrected 7 June to reflect a draft budget of €2.8 billion, not €8 billion, for Inclusive and Secure Societies.