In their first meeting under the German Presidency, EU research ministers agreed on pathway to strengthen European research cooperation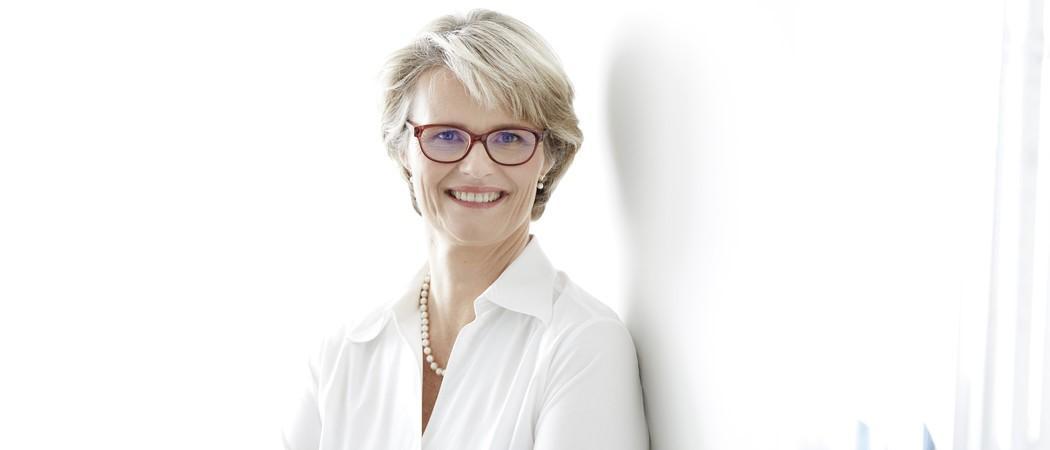 EU research ministers, the morning after seeing their budget hacked at the EU leaders' summit, tried to turn a new page by publicly endorsing the European Commission's effort to revive another languishing EU programme, the European Research Area.
At an "informal" – meaning non-public – meeting 21 July, the ministers agreed that the ERA, a single European market for research, should be stronger and more dynamic, Anja Karliczek, Germany's research minister, told journalists after the meeting. In November, they plan to formally support reviving the ERA by adopting council conclusions.
"The European Research Area is one of our top priorities," said Karliczek. "It is very important as a central arena for action, for promoting digitalisation, for the implementation of the European Green Deal and for ensuring Europe's technological sovereignty."
ERA is a long-running EU effort to make it easier for researchers, students and intellectual property to move around the EU – through a collection of changes to national pension, professional qualification, networking and IP rules. For more than 15 years the Commission has tried to advance this idea as analogous to the treaty-enshrined Single Market in goods and services, but has consistently run into opposition from member states not wishing to yield national prerogatives to the Commission. Research Commissioner Mariya Gabriel has made moving this portfolio forward one of her top priorities.
But the timing of the research ministers' meeting was unfortunate – coming hours after EU leaders left a summit with a deal to cut the Commission's research budget proposals as part of a grand, pandemic-crisis bailout initiative. When asked by journalists about the Horizon Europe budget agreement, both Gabriel and Karlicsek emphasised the new deal means work on launching the EU's next seven-year research programme can now move forward without further delays. 
Gabriel said "we need to be aware we now have a base" for Horizon Europe and can ensure ongoing research will not suffer from any interruptions when transitioning between programmes. Now, she said, the focus should fall on strengthening European cooperation instead of fixating on the budget. The Commissioner had earlier that day tweeted that the cuts were "regrettable."
"The community of nations has shown that despite their differences, they're able to take action," said Karlicsek. "Anyone who may criticise this, I would say of course this deal is a compromise, but Europe has always lived in compromises."
In the private meeting, the ministers were joined by Gabriel, who said she received "very valuable inputs" on the new objectives for the ERA in the meeting. "In the last 20 years, we have taken important measures to coordinate our policies, but we can and should go further," said Gabriel. "Today's discussion has shown there is a lot of will for strengthened cooperation in ERA."
Gabriel said reviving the ERA is especially important now, at a turning point for European research, as the next research programme, Horizon Europe, is about to launch in 2021.
It is also crucial in the global context, where Europe remains a leader, but other countries are investing more and more in research and innovation. "A functioning ERA will support Europe as a global leader," said Gabriel.
After the summer break, the commission is expected to reveal a plan for revamping the ERA, which Gabriel promised will set out "a broader and more ambitious set of objectives".
Clean hydrogen, resilience and citizen engagement
At the informal meeting, the ministers also discussed other priorities of the German presidency, such as promoting clean hydrogen as an energy source, ensuring European resilience to future crises and promoting citizen engagement.
Fostering the use of clean hydrogen, which Karliczek called "the fuel of the future", is another priority of the presidency. "Europe needs to make further progress from being a Coal and Steel Community to a Hydrogen Union," said Karliczek.
In the meeting, Germany asked member states to help figure out what clean hydrogen initiatives are currently going on in Europe. Based on what they find out, they hope to work with research and industry to develop "a joint agenda process" and launch both national and European research into clean hydrogen.
Adding to the German minister's comments, Gabriel, in turn, noted that the commission this month launched its hydrogen strategy, which includes plans for the Clean Hydrogen partnership, which will help the commission work with industry to advance research into green hydrogen production and storage. Here, coordination with member states will be "crucial", she said.
Ministers also discussed a new resilience initiative, which received widespread support. The details about the initiative remain unclear, but Karliczek hopes the focus will fall on the development of new drugs as well as Europe's digital resilience.
Citizen engagement with science was another topic brought up in the meeting. Member states supported the presidency's plans to raise awareness about research and welcomed the announcement of the first citizen engagement programme, Plastic Pirates, which will bring together students and scientists to teach the former about ocean and river pollution in Europe. The project, suggested by the German government, aims to enlist teenagers to monitor plastic pollution in European rivers, and feed into an EU database studying the problem.