Excellence and impact will be the main criteria in evaluating proposals, but in case of a tie, gender balance in research groups will swing it. All institutions awarded grants must have published gender equality plans - and show they are implementing them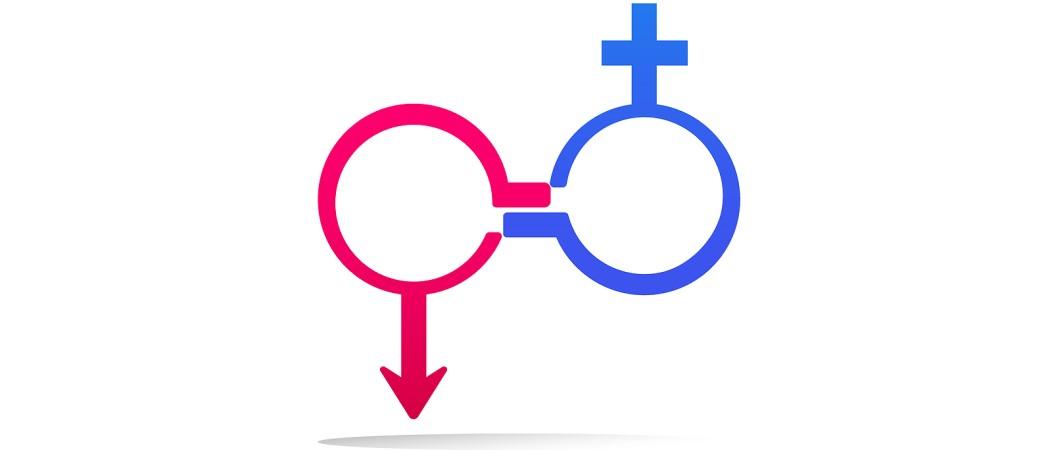 The European Commission is weighing up whether to add tougher rules to promote gender equality in research grant contracts awarded in the imminent Horizon Europe R&D programme, according to leaked draft planning documents.
The plan – which is still subject to revision – would for the first time make gender balance in research groups a possible tie-breaker when deciding among competing applications. The main criteria for evaluating proposals remains research excellence and impact. But for proposals with the same score, gender balance between researchers and staff named in the proposal could be the deciding factor. 
Under the plan, the Commission would also require all public sector organisations to have published formal gender equality plans, and produce evidence to show plans are being implemented.
The ideas fit into a broader effort to push for greater gender equality across all EU programmes. But in the case of research, leaked drafts of the plan, and some private briefings on it, have stirred concerns that enforcing gender equality will make it tougher for some institutions and EU member states to win Horizon Europe grants.
The gender provisions are among several possible changes the €95.5 billion Horizon Europe programme could introduce from March or April of this year. Many are mandated by the new Horizon Europe legislation that is due to get final Parliamentary approval in coming weeks. These include allowing big research institutions to use their own regular accounting methods, rather than the Commission's previously rigid formula, when deciding how to bill for indirect project costs like infrastructure and central administration.
Others have been elaborated by Commission staff in months of detailed programme documents.
Many of these drafts have been circulating informally around the EU research community for weeks, but the Commission refuses to comment and won't publish the final versions until after Parliament formally approves the legislation this spring. "We do not have the habit to comment on leaks," a Commission spokesman said in an emailed reply to several requests for comment made by Science|Business.
According to the draft model grant agreement, beneficiaries are expected to promote equal opportunities between men and women during the project, in line with their published gender equality plans. "[Beneficiaries] must aim, to the extent possible, for a gender balance at all levels of personnel assigned to the action, including at supervisory and managerial level," the draft says.
In addition, the proposal template warns applicants to "be aware" that if their proposal is selected, their organisation needs to have its gender equality plan in place before they can sign the grant agreement.
The Commission will require gender equality plans in the form of official documents published by research institutions and universities and signed by the top management. These plans would commit the institution to collect gender data on personnel and students, raise awareness on gender equality and unconscious biases among staff and decision makers.
The plans must also include "concrete measures and targets [on] work-life balance and organisational culture; gender balance in leadership and decision making; gender equality in recruitment and career progression; integration of the gender dimension into research and teaching content; measures against gender-based violence, including sexual harassment."
According to a draft version of the general annexes to the 2021-2022 work programmes, "If necessary, the gender balance among the personnel named in the proposal who will be primarily responsible for carrying out the research and/or innovation activities, and who are included in the researchers' table of the proposal, will be used as a factor for prioritisation."
Broader push for gender mainstreaming
The changes introduced to EU's main research and innovation programme, reflect a broader political push for gender equality in Europe. A strategy published in May 2020 listed key actions for the next five years to mainstream gender equality in all EU policy areas. "With the Gender Equality Strategy, we are pushing for more and faster progress to promote equality between men and women," EU Commission president Ursula von der Leyen said at the launch of the plan.
In the field of research and innovation, studies by the European Commission, show women occupy only 24% of top academic positions, they are under-represented the science, technology and mathematics overall, and represent less than 10% of patent holders.
The Commission has already asked member states to develop concrete plans to promote gender equality, diversity and inclusiveness in research and innovation.
Until now, research organisations and funding agencies were encouraged to implement institutional changes through gender equality plans. The Commission even made funds available from Horizon 2020 for research organisations to implement these plans.
In September, EU research commissioner Mariya Gabriel included further plans for improving gender balance in research organisations in her signature communication on revamping the European Research Area (ERA). That included a call for member states to develop plans to promote "gender equality, diversity, and inclusiveness in science, research, and innovation". For now, the Commission is in the process of devising a governance structure for ERA and it is not clear yet how the implementation of gender equality plans in member states would be evaluated.
In December, the Commission concluded trilateral negotiations with the Council and the Parliament on the Horizon Europe legal framework, which includes provisions for the research programme to "eliminate gender inequalities" and to promote equality between women and men in research and innovation. "The gender dimension should be integrated in research and innovation content and followed through at all stages of the research cycle," the framework says.
Universities get ahead
Thomas Jørgensen, senior policy coordinator at the European University Association said most universities have gender equality strategies or similar initiatives in place and will be able to handle the proposed requirements. According to him, it should not be too difficult to tick the gender equality box.
"Researchers will probably be able to show that strategies exists in one way or the other, as most universities already do this," said Jørgensen.
A study by the EUA in 159 higher education institutions found many have already put together plans to enable people from less-represented backgrounds to advance academic and research careers. "The topic is on the agenda in universities, not only because funders would like it, but because universities want to do it themselves," said Jørgensen.
However, Jørgensen says the proposed new provisions seem "draconian" and "inflexible" and the EU could be missing a broader debate about "the link between excellence and diversity". The focus of EU policies should not be only on the gender gap, but should be aimed at supporting a universal idea about equity and diversity that includes other underprivileged groups and how such equity could improve excellence in universities, he says.
Diverse universities perform better than homogenous ones, because they have access to more perspectives and are more creative. "Diversity is a precondition for excellence," Jørgensen said.
New evaluation rules
In addition to the new gender balance criteria for breaking ties, leaked draft documents reveal further changes to how the new research programme will work compared to its predecessor, Horizon 2020:
Horizon Europe applicants will be asked to name all the researchers who will be involved in the project and their role. EU funding experts say this new provision would slow down the application process, as researchers are often on the move and institutions rarely can guarantee that all researchers listed in the application will work on the project through to the end.

Also, for certain types of projects, research organisations do not allocate researchers at the time of the application. This new provision could mean that the Commission wants to do more thorough evaluations of personnel costs to reduce a potential source of fraud, check whether personnel costs are used for researchers on the payroll of the organisation, and make sure that consortia do not introduce new people in an ongoing project.

According to the leaked drafts, the Commission is to introduce a blind evaluation pilot. For two-stage submissions, the researchers' identity will not be disclosed to evaluators during the first stage of their assessment. 

In the leaked drafts, the Commission has also listed all the activities that are eligible for funding. Two new project types will be introduced in the research programme: innovation and market deployment actions (IMDA), for projects that seek to deploy innovations to the market and to scale-up companies; and training and mobility actions (TMA), for projects that use cross-country mobility to improve skills, knowledge and career prospects for researchers. The first is intended for use by the European Innovation Council, which funds small or growing tech companies. The second is for use by the European Institute of Innovation and Technology, which funds big consortia of universities and companies that promote innovation and train young innovators.

Researchers could be forced to agree to "immediately" deposit any research output in a repository and provide access to it under a creative commons or public domain dedication licences, in case their research is deemed of public interest during an emergency. The draft model agreement does not specify what kind of emergencies would fit this bill. The model grant agreement for Horizon 2020 has a similar clause but that only applied for health emergencies. It remains unclear whether researchers and their organisations will get reimbursed or their intellectual property protected after agreeing to this clause.

The Commission is also planning to introduce a new proposal length for single-stage applications. The top limit could be reduced from 70 pages in Horizon 2020 to only 45.
The Horizon Papers are available here.