New proposal outlines how Horizon Europe-funded research will move nascent technologies like floating solar farms to commercial reality, and improve the systems for transferring offshore electricity to onshore grids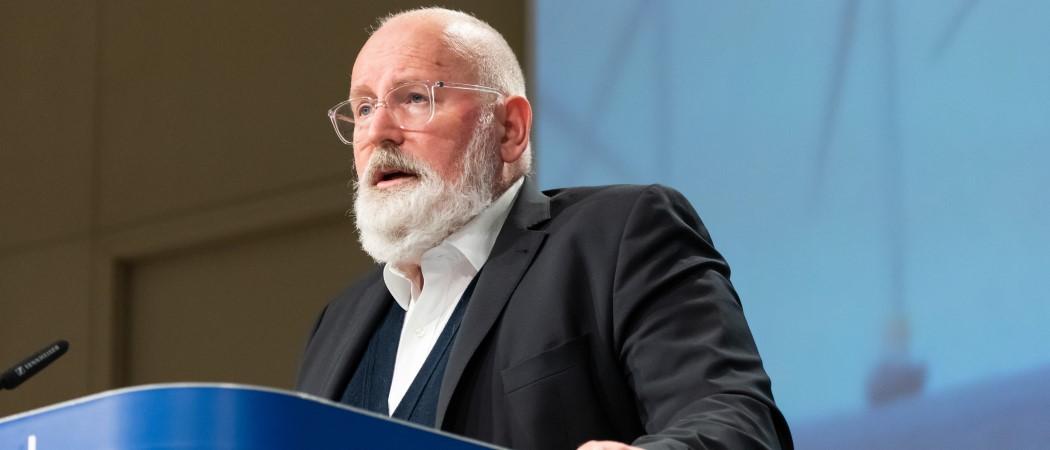 The European Commission has set out ambitions to boost offshore energy production and outlined the role research will play in increasing  offshore wind capacity fivefold to 300GW, and wind, tidal and floating solar energy to 40GW by 2050, targets it estimates will require an investment of €800 billion for the next 30 years.
"We are aiming high because there is both a clear urgency and a great potential to expanding our offshore renewable energy capacity," said commissioner Frans Timmermans. "It is crucial to set up our strategic framework now. There are long lead times for the investment and research efforts that are required to develop the renewable production capacity we need."
Wind power apart, many key technologies needed to harness and transport offshore energy are at a pre-commercial or research level. Boosting research and innovation will be critical to large-scale deployment of offshore energy, the strategy says.
In the next two years, the EU's research programme, Horizon Europe, will support the development of new wind, ocean energy and solar floating technology designs, improve the efficiency of offshore wind energy systems, and work on making their components recyclable.
To improve the transmission of offshore electricity to shore, the commission will launch the first large-scale high-voltage direct current (HVDC) project in 2022. HVDC technologies already connect windfarms to electricity grids, however, large-scale deployment is expensive and complicated due to interoperability issues. The research will lead on to the installation of the first multi-vendor, multi-terminal HVDC system in Europe by 2030, the strategy says.
As the first step, the commission will launch a new Strategic Energy Technology (SET) plan group on HVDC, which will outline the principles for development, transfer, and uptake. The commission will also review existing SET plan targets for ocean energy and offshore wind.
Most of these research, innovation and demonstrator projects will be supported by Horizon Europe and the Innovation Fund. However, Timmermans also highlighted that member states will be encouraged to use the EU's €750 billion recovery fund to finance offshore energy projects.