The EU is extending its reach in defence with its first co-funded industry projects and €25 million for research. These are pathfinders for the larger ambition of launching a €13B seven-year defence programme in 2021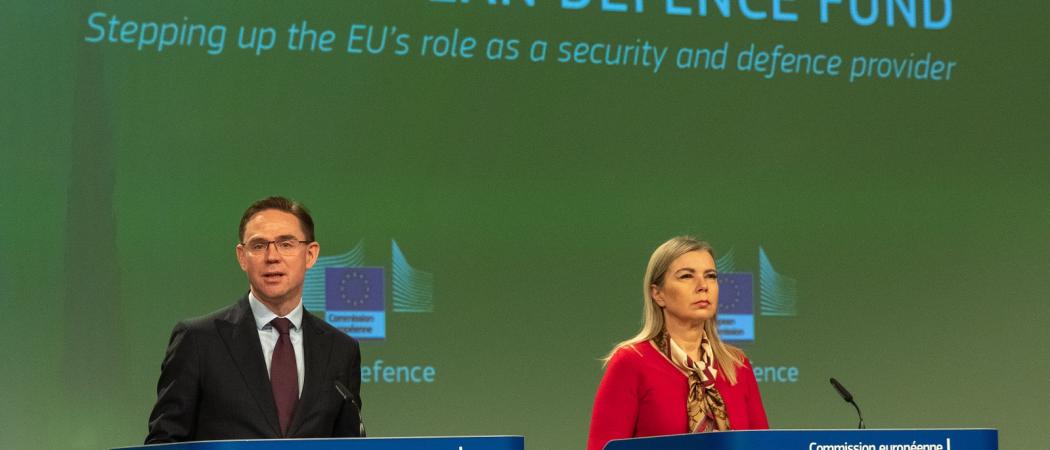 The European Commission announced on 19 March details of the first projects under the European Defence Industrial Development Programme (EDIDP), which has EU funding of €500 million over the years 2019-2020, plus additional funding from member states, to strengthen Europe's defence industry by incentivising joint research.
At the same time, the Commission published four calls for proposals on defence research worth a total of €23.26 million, covering electronic warfare, unmanned systems, emerging technologies like AI, and future technologies. The money, from the EU's 2019 budget, is the last chunk of the €90 million, three-year Preparatory Action on Defence Research (PADR) fund, launched in 2017.
EDIDP and PADR are pathfinders for Commission moves to expand its role in defence, a field that until recently it stayed well away from. The two programmes are intended to prepare the ground for a €13 billion European defence programme planned for 2021-2027.
AI, navigation, and augmented soldiers
The Commission said it will publish nine calls for proposals for EDIDP in 2019, with 12 further calls in 2020, covering projects in air, land, sea, cyber and space defence.
In addition to the calls, two projects have been proposed for a direct award, with €100 million to support the development of the unmanned plane Eurodrone and €37 million for ESSOR (European secure software defined radio) a military communication system in which functions usually carried out by hardware components are handled by software.
In PADR, the €23.26 million is split across four calls, with €10 million for Electromagnetic Spectrum Dominance, covering radar, communications, and electronic warfare; €1.5 million for unmanned systems, such as drones; €3.96 million for undefined, future technologies; and €7.5 million for five categories referred to as emerging game changers, in autonomous navigation, artificial intelligence, quantum technologies, long-range precision strike capabilities, and technologies to augment soldiers' physical and mental capabilities.
The balance of the €90 million that is being invested through PADR was released through two earlier calls in 2017 and 2018. Projects funded to date include Ocean2020, a maritime surveillance project involving 15 member states and research centres such as Fraunhofer in Germany and TNO in the Netherlands. Ocean2020 was awarded €35 million for work to integrate drones and unmanned submarines into navy fleet operations, to improve maritime surveillance.
Fraunhofer and TNO are also participants in ACAMSII, a project to develop sensor-resistant camouflage for soldiers.
Integrating European defence
PADR and EDIDP are pilots for the European Defence fund, a planned €13 billion programme to strengthen Europe's defence capabilities through increased cooperation between member states.
The Commission published its proposal for the defence fund in June 2017, and the EU Council and the European Parliament reached a partial agreement on the proposal in February this year. The programme's budget, however, cannot be finalised until member states reach a unanimous agreement on the EU's overall long-term spending plan for 2021-2027, which is not expected to happen before the end of the year.