Michael Ignatieff wants Europe to wake up to the 'bulldozer' that Hungarian prime minister Viktor Orbán is running over academic freedom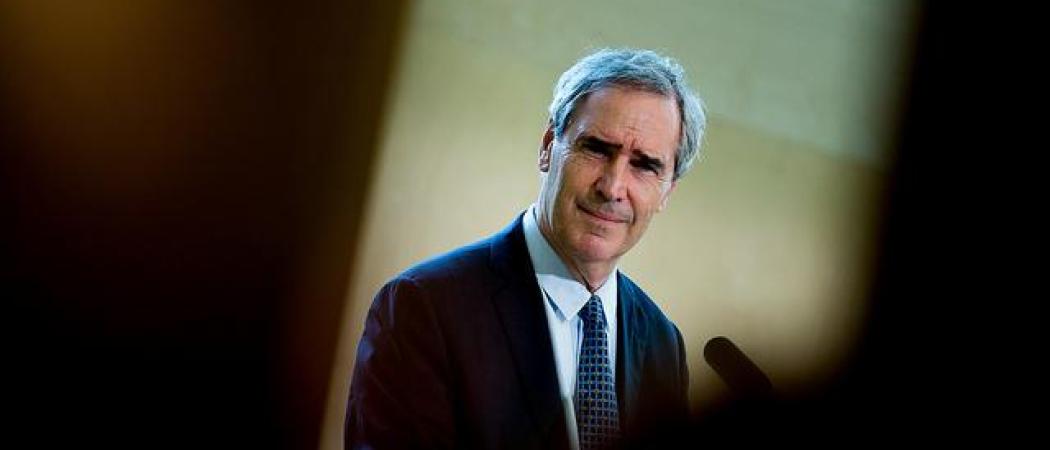 Central European University (CEU) rector Michael Ignatieff has warned EU leaders he will be forced to move the university from Hungary unless the EU delivers on its threat to hold prime minister Viktor Orbán to account.
"If I can't get a deal from Orbán by mid-December, on the first of January 2019 we cannot legally accept new students in Budapest," Ignatieff told an audience at an Evens Foundation's event in Brussels on Monday.
Ignatieff, a former politician in his native Canada, is confronting a situation beyond his control and wants more help from the EU. "I spend a lot of time [in Brussels] trying to get people to push a button that will make a difference to my university. I get a lot of blah, blah and not enough button pushing. People are watching this bulldozer [Orbán] slowly take out pillars of Hungarian democracy," he said.
The European Parliament recently condemned Orbán in highly charged debate, voting to pursue sanctions against Hungary through the EU's Article 7 procedure. That could eventually see Hungary lose its voting rights in the EU, although a unanimous vote from the other 27 EU countries is required before that happens. 
While the vote was significant, it now has to be followed through, Ignatieff said. "The divide between the blah, blah, blah and the lack of action is slowly destroying [us]. It's time to stop giving little speeches about the bulldozer," he said.
Ignatieff needs Orbán to sign a deal legalising CEU's status or it will have to move over the Austrian border to Vienna.
The university, which offers dual Hungarian and US accredited diplomas to students from 90 countries, has a world-class reputation. What it has lacked since last year when the authorities threatened to take away its teaching license, is certainty that it can stay in Budapest.
CEU was founded in 1991 with funding from billionaire financier and philanthropist George Soros, a figure who has dramatically fallen from favour in Orbán's Hungary.
"Soros is the bête noire of the regime, the single source of inspiration for Orbán's recent election campaign," Ignatieff said. "During that election, every person who works in our university had to walk past posters that said 'Don't let Soros win'. It was organised, systematic cultivation of hatred." Orbán's right-wing Fidesz party was re-elected by a landslide in April, for a third consecutive term.
Ignatieff says he fantasises about a phone call that makes all the difference. "Eventually, there's a phone call. A big leader – Merkel or Macron – picks up the phone and calls the Poles and the Hungarians. They say, 'We're working on this budget, and the number we have for you is four. If we don't get something back from you, it's going to fall to two. And then one. You have 48 hours'."
But with attrition comes knowledge. "It's taken me a while to realise Europe doesn't operate that way," he said.
Troubles
Before he took the post of rector two years ago, Ignatieff said he had not given academic freedom "more than 30 seconds' thought in my life".
That changed last year when the Hungarian government started making trouble for the university with a new rule requiring foreign-funded universities to maintain a campus in their home countries. The law was nicknamed "Lex CEU", as it was widely seen as singling out CEU.
After street protests and an international outcry, CEU won an extension to the deadline for securing its status long term, and came to an agreement with Bard College to provide courses in New York. However, Orbán is yet to endorse the deal.
The government has also been trying to control what subjects are taught at CEU and other universities and in August said gender studies is to be stricken from the national curriculum.
Despite these attacks, CEU will not adopt a subservient stance, Ignatieff said. "We'll keep teaching it, we don't care," he said. "But it's going to be tough."
Another recent law criminalises any activity that "portrays immigration in a positive light". Already, individuals or groups that help illegal migrants gain status to stay in Hungary are liable for prison.
Ignatieff is concerned CEU could fall foul of this edict too. "When you have 10 courses on immigration, you have to ask if the law targets our teaching. Seems incredible you have to ask that question in Europe. Our lawyers say it may be a risk to the whole CEU budget," Ignatieff said.
To Vienna?
Day to day life at CEU does not resemble the doomed university discussed in the news, however.
"We are going about our business as best we can. We'll carry on, regardless. We want it to be in Budapest though. We love the city, we love Hungary," Ignatieff said.
But he can't predict the outcome. "The question of whether we can stay here is whether the Christian Democratic tradition in Europe is strong enough to hold the line against Orbán. The worst that happens is we'll go to Vienna," he said.