Court of Auditors says legal complexity of Horizon 2020 is creating risk. The regulations, rules, guidelines, procedures and processes must be further simplified in the successor Framework Programme 9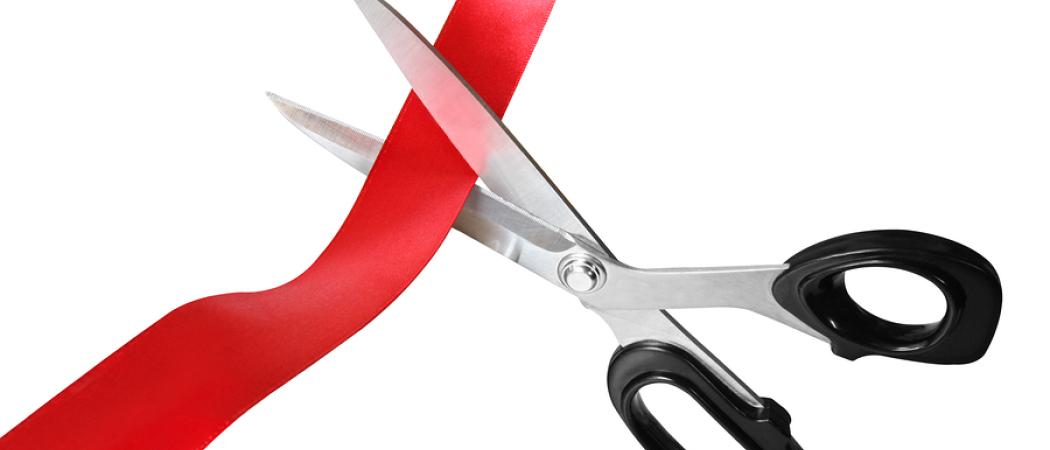 The European Commission needs to simplify the structure and administration of the next R&D programme to prevent legal complexity hindering its efficient implementation, according to the European Court of Auditors (ECA).
"Unnecessary complexity brings risk," said Alex Brenninkmeijer, member of the European Court of Auditors responsible for a briefing paper on the legal structure of Framework Programme 9 published this week.
"Horizon 2020 is complex due to its range of regulations, rules, guidelines, procedures and processes for implementation - and the multitude of its funding instruments," Brenninkmeijer said.
Horizon 2020 is seen as the best EU research and innovation programme to date, with considerable effort made to simplify its structure compared to its predecessors. But there remains room for improvement ECA says in the paper, prepared as input to discussions on Framework Programme 9.
The European Commission's former director general for research and innovation, Robert-Jan Smits previously said, "The biggest success of Horizon 2020 is its simplification agenda," calling it "a break with the past." Although the impression of EU rules and procedures as notoriously fussy remains for some, Smits praised the programme's vastly improved IT structure.The ECA acknowledges the improvements but says there is more to be done. The basic regulations remain difficult to comprehend, especially for SMEs.
The auditor's report is unusual in that it was drafted and published - at the request of Smits -  in the middle rather than at the end of Horizon 2020, so that its suggestions could be incorporated into the design of the next Framework Programme. Several groups have been urging more radical changes in Framework accounting, such as letting research institutions use their own accounting standards rather than those dictated centrally by the Commission. So far, senior Commission officials have been cautious about changing the rules too far, for fear that they could cause other, unintended problems. Smits praised the auditors' document: "With this report, the Court of Auditors took a courageous move by helping us to design things up front instead of criticising us ex post." Smits moved to a new position, in the Commission's internal think-tank, on March 1 after eight years as director-general.
The auditors recommend that researchers and their organisations should be given more time to adapt to changes made in work programmes and other legal aspects of Horizon 2020. 
"There should be a reasonable time spent between adoption of a rule and its implementation," said Brenninkmeijer. The current short notice the Commission and researchers have to adapt to new rules is, "not very helpful for informing the end users of the programme," he said.
The auditors also call for increased legal certainty and better procedures for reimbursing costs. Young researchers and SMEs could be encouraged to participate more if the Commission were to set up a lump sum payment scheme for the reimbursement of research costs.
That would mean participants are paid a fixed amount of money when a project is completed.
Simplified cost options, such as lump sums and prizes, and allowing grantees to use their own accounting practices, would ease the administrative burden.
Simplification could also benefit poorer member states, where research and innovation performance lags behind western counterparts in part because of the resources needed to deal with the administrative overhead.
In addition, ECA recommends the creation of a "one-stop shop" for researchers who surpass the evaluation criteria, but do not receive a grant from Framework Programme 9. That would allow them to get money from other EU programmes, without needing to reapply.
"If you are in the system, it is not relevant if you are rewarded from Horizon 2020 or from cohesion [funds]," said Brenninkmeijer.
A seal of excellence was introduced in Horizon 2020 for project proposals that were rated highly, but for which no money was available. However, few member states have so far agreed to fund any of those projects from cohesion funds instead.
The Commission estimates to date €66.3 billion in additional funding would have been required to fund all proposals rated excellent, but for which there was no Horizon 2020 money.
The ECA is also conducting a performance audit on the simplification in Horizon 2020, scheduled for publication in late 2018. That will assess the effectiveness of the Commission's simplification measures to date.