Corporate R&D executives ponder the details in €94.1 billion EU research proposal – and worry the terms may not be welcoming to industry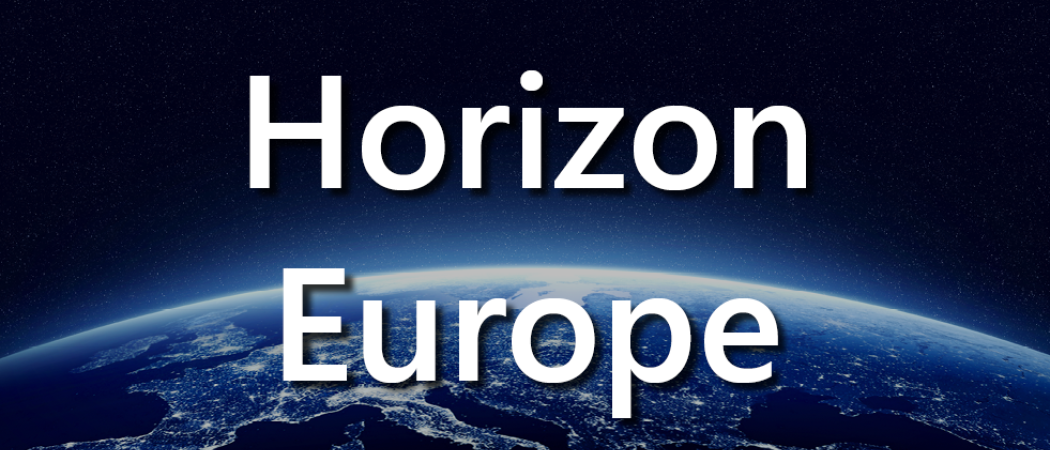 On June 7th, the European Commission unveiled its plans for research funding over the next decade, with a pledge that "a strong engagement of industry is essential." Now, as big companies study the details, they're not sure yet whether they can buy that line.
"I think they tried hard but … quite disappointing," is the comment from one corporate R&D executive, Walter Weigel, vice president of Huawei Technologies. Alexandre Affre of the BusinessEurope industry association says he hopes the programme brings industry new opportunities, but "definitely, it brings questions."
"So many details and too many questions open," says Matti Hiltunen of BusinessFinland, the Finnish innovation agency. With so much uncertainty still, "we cannot say if we are pleased or not."
This is definitely not the way industry supporters normally greet the unveiling of a new, seven-year European Union Framework Programme for research and innovation. In the current programme, Horizon 2020, 27 per cent of the money so far has gone to industry large and small – and, from the start of the Framework Programmes in 1984, boosting industrial competitiveness has been a core objective. Over the years, the programmes have helped Europe standardise its mobile phone technology, develop new vaccines and medicines, launch global positioning satellites, develop solar energy cells and automate factories.
And in hundreds of pages describing the new seven-year, €94.1 billion Horizon Europe programme to start in 2021, the Commission makes a strong argument that industrial competitiveness remains central. It says industry provides 80 per cent of EU exports, one in five jobs, and two-thirds of private sector R&D investment. The preamble to the draft legislation the Commission sent to the European Parliament, vows "full engagement of industry in the programme" which "should see its participation in the action supported at levels at least commensurate with those under the previous framework programme Horizon 2020."
Yet, as industry executives have started poring over the details of the proposal, they haven't liked everything they've seen. While the plan is widely viewed as a good deal for small, high-growth companies, it's a puzzling cipher for big companies. The Commission has deliberately left a lot of important details vague, promising "strategic programming" in coming months with many stakeholders, plus at least a year of political argument in the Parliament and Council.
Among the troublesome points cited by industry officials are:
The pillar
The Commission has organised the programme into three "pillars" – one for basic science, another for open innovation (mainly for innovative little companies), and the biggest, at €52.7 billion, for "Global Challenges and Industrial Competitiveness." It further breaks that into five sectoral "clusters" – such as health, security and, at €15 billion, "Digital and Industry." This includes an extensively thought-out series of topics such as artificial intelligence, advanced materials, manufacturing technologies, space technologies and other fields that it thinks European industry needs to invest in – and EU money can help stimulate.
Sounds good? Not sure, say several industry officials. The problem is that, in Horizon 2020, industry had its own "pillar" – whereas now it has to share one with a series of efforts to solve such big societal challenges as climate change, an ageing population and more. That leaves industry fishing for money in the same pool as universities and public labs, with no clarity from the Commission on how it will divide up the money.
As Weigel of Huawei puts it, "Industrial competitiveness is now bundled with the societal challenges. If this means that is solely directed to solve societal problems instead of future markets, then good luck for the competitiveness of European industry."
Jan van den Biesen, a former Philips Research vice president and now an innovation consultant, says he is pleased now to see industrial competitiveness feature explicitly in the second pillar. Yet he questioned whether that topic "can expect adequate attention" under such a structure. As for the Commission's pledge for industry engagement, he says, "the crucial question is whether this is lip service."
Not surprisingly, civil society groups are equally unimpressed at the idea of having to compete with industry. "When issues of public concern that are reliant on public investment, like health research, are pitted against private sector interests, there will only be one winner – and it won't be the billion people living today with a poverty-related disease," the German World Population Foundation said in a statement.
Commission officials say all this carping is based on a misunderstanding. Removing any funding "earmarks" – so much money for industrial nanotechnology, so much money for social sciences – will actually give both constituencies access to money throughout the programme. That means the final pattern of winners and losers may look nothing like the rival camps fear. Further, they say the programme will have greater impact if public and private sector are working together. And a Commission proposal to devote some of the money to "missions" – solving a specific problem like ridding Europe of plastic waste or boosting cancer survival rates – absolutely needs both sectors working together.
But the scepticism persists. One reason is the history. Various leaked drafts of the plan were circulating for more than a year before the announcement and it was only a few months before release that the title of the Global Challenges pillar was lengthened to add "and Industrial Competitiveness."  In the view of some lobbyists, the Commission was initially preoccupied with creating the new Open Innovation pillar, one of research commissioner Carlos Moedas' top priorities – and it was only after pushback from the German, Dutch and other industry-focused governments that industrial competitiveness returned to the fore. As one lobbyist puts it, "words matter."
The partnerships
A key feature of the Framework Programmes has been huge, complex public-private partnerships, with massive consortia of companies, universities and public labs working together to build quieter airplanes, a cleaner chemical industry, or key biopharmaceutical technologies. But the success of these partnerships has been variable, some praised for great results, others criticised as bureaucratic money pits. In the European Parliament, a few Socialist MEPs in particular have been targeting these projects wasting money on special private interests.
In Horizon Europe, the Commission is vowing to clean the house. It will reduce the number of partnership types to just three legal varieties, kill some of the old partnerships, and mandate sunset clauses for any new ones. The possible hit list has been a subject of extensive industry gossip for months, with some expecting as many as a third of the old partnerships to face the axe. The Commission documents shed no light on that, saying that such decisions will be made later on, in consultation with many parties.
Cue the interest groups – each fighting in the Parliament and member state capitals through next year for specific industries or organisations. Naturally, industry groups defend all of the partnerships – and in fact, one of the reasons is that, compared to other parts of Horizon 2020, they tend to have clearer, narrower agendas that the industrial partners help write – and so the odds of winning a grant can rise from an average one chance in eight in the general programme to one in three, or better.  That's important, because the Commission estimates the cost of failed grant applications at €1.7 billion over seven years, and so some mechanism is needed if cost-conscious companies are to bid at all for EU work.
And van den Biesen notes language in the Horizon Europe proposal that for some partnerships would require companies to contribute cash, rather than in-kind services alone, to a project. That, he says, "would make participation in Joint Undertakings unattractive compared to normal projects in Horizon Europe, for which no cash contribution will be required."
Says Affre of BusinessEurope, "With PPPs there is certainly room for improvement. But let's give a chance for the companies involved in the existing PPPs to explain how things work, where there is a lack of information. The real added value of the partnerships is about bringing together cross-border stakeholders, and this is what is really attractive for companies."
Grants versus lump sums
The Commission is proposing several relatively detailed changes in the way participation in Horizon Europe would work, for both companies and other stakeholders. But the changes most important for companies include switching to a greater number of "lump sum" payments rather than conventional grants. Under this idea, a participant would get a fixed cash payment after hitting a specific target.
The Commission is, for instance, now testing a lump sum of €5 million for the development of a platform for machine to machine interaction in factories. If the grantee delivers the project as promised, it gets the money without the usual Commission paperwork on milestones, time sheets, deliverables and other intermediate steps – a bureaucratic nightmare that can eat up a substantial portion of a grant, and with which companies are particularly impatient.
In theory, industry executives agree, this change could be good. Anna Sandstrom, head of science policy and relations for drugmaker AstraZeneca, notes it could speed up work on a grant and permit more flexibility to adjust to research problems as they arise. But, she cautions, "It needs to be very transparent and predictable what flexibility is allowed and how it will judged whether one has fulfilled the terms. We need to be able to assess risks and the wiggle room the conditions will give us, before entering a project".
Other terms in Horizon Europe should also please companies, officials say. The documents say the Commission intends to start accepting the results of more national audits, rather than insisting always on a Commission audit. And it will more often accept the way a participant handles its own internal accounting methods, especially for personnel costs.
But some industry officials spot other problems in the Horizon Europe documents. For instance, van den Biesen notes the plan has no "specific article on confidentiality" to allow companies more easily to protect their work, whereas Horizon 2020 has one. And he says while the new plan has language allowing companies to opt out of the standard open science requirements of the programme according to the principle "as open as possible, as closed as necessary", the language isn't detailed enough. "Also, confidentiality and global economic competitiveness should be considered as valid reasons for opting out," he says.
The money
With its €94.1 billion proposal, the Commission appears to have pleased hardly anybody. The two main European Parliament rapporteurs on the legislation were quick to say the total should be at least €120 billion.  University and business lobbyists alike say not enough money has been allocated to basic research inside the programme. Corporate executives worry about losing out in the Challenges pillar. And even those who appear to have done relatively well sound a note of caution.
Lionel Sola, spokesman for the Digital Europe industry group, calls it "good news" that the digital sector is getting a big funding rise, with money in both Horizon Europe and a sister digital infrastructure programme. "We see that the financial support allocated to digital innovation covers a broad range of areas which is significantly higher than what was previously done." But, he says, his membership is "still in digestion mode" to understand the potential impact of the new partnership rules and other programme details.
In the coming months, all these details will become fighting words for the large scrum of public and private sector interests that now circle the Framework Programme. Some expect socialist MEPs to push for an amendment barring multinationals from getting any cash at all out of the programme. Long fights over individual partnerships, sub-programmes and rules are anticipated.
Says Hiltunen of BusinessFinland, "The battle is far from being over."