Of names, clusters and other specifics in the EU's new research programme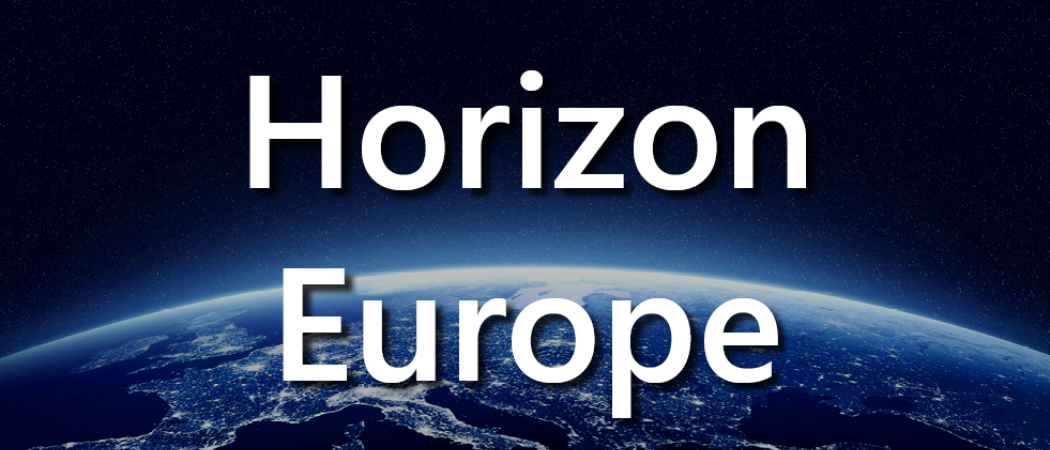 Sometimes, it's the details that count.
When planning their next research programme, European Commission officials put a lot of effort into one special issue: the name. For years, it called its broad, framework research programme just that: The Framework Programme. It gave each edition a number, like an Apple iPhone: FP5, FP6, FP7. In 2014 it broke the pattern, and called it Horizon 2020. But the next programme would start in 2021 – so a new name was needed. What?
Research Commissioner Carlos Moedas wanted "Open Horizon", a play on his vow to make the programme promote open science, open innovation and be open to the world. Robert-Jan Smits, until March director-general for research and innovation, wanted "New Horizon." 
Smits recalls: "Then, Ben Feringa, the Dutch Nobel laureate said: 'why don't you call it: BEYOND THE HORIZON?' To which I replied: 'But Ben, how will you translate this into Dutch or German? Just not possible.'"
The resulting compromise is now history: Horizon Europe.
It's on such small but important points that the success or failure of the EU's massive, proposed €94.1 billion Horizon Europe programme will depend. The budget is divided into three "pillars", on open science, open innovation, and global challenges and industrial competitiveness ("open to the world", or international cooperation, is scattered throughout the programme.) The lion's share, of €52.7 billion, goes to the global challenges.
Here, a summary of some of the highlights of the programme.
BASIC SCIENCE
The European Research Council, the EU's frontier-science funder, would be given an extra push to attract top researchers from around the world, and raise the bar for scientific quality overall in Europe. But, cried a chorus of academic critics of the Horizon Europe plan on 7 June, it won't get enough money to accomplish that.
The agency, founded in 2007, is already one of the most respected EU programmes, with a 2017 budget of €1.8 billion. It has funded 8,000 research projects since inception, and its grantees have received six Nobel Prizes and four equivalent prizes in mathematics, the Fields Medal. In the past decade, winning one of its grants has become a mark of scientific prestige, with universities around Europe routinely boasting on their websites how many ERC grants they hold.
But, according to the Horizon Europe proposal, Europe as a whole needs more. While its scientists produce more research papers than any other part of the world, "it is essentially a 'mass producer' of knowledge with, relative to its size, comparatively few centres of excellence that standout at the world level and with large areas of average and poor performance." The ERC's mission, under Horizon Europe, is to help change that. The ERC "shall target a measureable improvement in the EU's share of the world's top 1% most highly cited publications." It will also "aim at a substantial increase in the number of excellent researchers from outside Europe which it funds."
But while that kind of can-do language was well received on 7 June, the budget that the Commission proposed was broadly condemned as inadequate to deliver on it. The ERC would get a rise of €3.6 billion, to a total of €16.6 billion over the seven-year period – but because of the way its budget has been rising year by year, the proposal actually gives it only a slight annual increase from the already-agreed 2020 budget. And its share of the total Horizon budget will stay the same, at 17 per cent.
"We have all advocated for a bigger budget for ERC," said Lidia Borrell-Damian, of the European University Association. What the Commission proposes "is just a fair increase but not a real increase in proportion. We do not see the need for that mistreatment." Other university organisations voiced similar complaints. "We strongly support an increased budget for ERC and MSCA beyond what is currently proposed," said Jan Palmowski of the Guild of European Research-Intensive Universities.
To add insult to what some saw as budget injury: For a while over the past month, sources say, there was an attempt by the Commission's central administration to strip away legal language ensuring the autonomy of the agency's Scientific Council to set strategy. That autonomy, unusual in Brussels, provides the agency a measure of independence that, supporters say, has been the secret sauce in its success. In the end, the change was withdrawn; but the episode rankled many.
A related programme, the Marie Skłowdowska Curie Actions, would also get a relatively modest extra push with a seven-year budget of €6.8 billion; it is due to spend €890 million this year. MSCA provides grants for researchers of all career stages to work in other labs and countries, and with its sister programme, Erasmus+, is among the EU's most popular activities. The Horizon Europe plan highlights the need for more researcher training, noting the EU will need at least 500,000 new researchers if it aims to hit its objective of raising Europe's overall R&D spending to 3 per cent of GDP by 2027, from just over 2 per cent today.
Meanwhile, at Europe's big public labs, new computing and "cloud" services appear to be at the core of the Commission's latest thinking on how to bolster them. For years, the Commission has steadily expanded support for new research infrastructure – from a laser facility in Eastern Europe to a massive linguistic database spanning most European languages. In Horizon Europe, the labs would get €2.4 billion over seven years.
Now, the plan says, more effort will be made to interconnect all these facilities online, with open access to their scientific data and "integrating their services when necessary so as to harmonise access conditions, (and) improve and enlarge service provision." To do this, the European Open Science Cloud project, first started in 2016, will be emphasised. Also foreseen is "the creation of (new) world-class research infrastructures for computing science" to pursue such computer paradigms as neuromorphic, quantum computing and spintronics. These technologies will be needed, not just for science, but also to support R&D in industry.
THE 'CLUSTERS'
One big – and controversial – change from Horizon 2020 is to lump projects for industrial competitiveness into the same box as those to help solve such global challenges as climate change or food supply. The rationale appears to be more political than anything else: An earlier plan would have associated the industrial programmes – for advanced manufacturing technologies, nanotechnologies, biotech and other fields – with efforts to promote growth companies – but several member states objected: Germany, the Netherlands and other net payers into the EU budget argued that industry needs more support. The uneasy compromise was the creation of five "clusters" of big problems that both industry and science can work on together.
Health
The health cluster is allotted €7.7 billion to promote cooperation on the multifaceted, increasingly complex health issues the Union faces. Since its conception, the average life expectancy of the EU has increased by 12 years, and in 2015 was 80.6 years compared to the global average of 71.4 years. But there are lots of challenges ahead: ineffective healthy lifestyle promotion, the rise of infectious diseases, increasing antimicrobial drug resistance, lack of preventative and diagnostic understandings, and continuing health disparities between and within European countries that disproportionately affect vulnerable populations.
To reduce health-related inequalities and improve outcomes, Horizon Europe proposes cutting costs and boosting effectiveness of personalised healthcare for vulnerable population, such as infants, the elderly, the disabled, and the injured. This requires studying the daily risk factors affecting people, such as environmental pollution, climate change, and the impact of digitalisation on society. Non-communicable diseases also require intensive research on preventative and diagnostic care. Also on the agenda: increased effort on infectious diseases that cross border, through more international cooperation. Also, digitalisation of health data increases the effectiveness of current solutions and allows crucial data to be more accessible.
For all these, a special emphasis is planned to help health systems improve – with new technologies and digital solutions. These health systems employed 24 million in 2017. Horizon Europe proposes research and innovation that taps into the capabilities of big data, artificial intelligence, and other evolving technologies in revolutionising the health industry.
Inclusive and Secure Society
This cluster addresses a grab-bag of economic, social and security issues. The broad aim: Make European society safer and happier. For this, the cluster is allotted €2.8 billion, the least of the five clusters. Promptly after the announcement on June 7, advocates for social science and humanities research were quick to say it wasn't enough.
The plan links research and innovation to promoting democracy, human rights, and social equality around the world. Populist movements around the world feed off mounting problems in these fields, the Commission says. Thus, there will be research into plenty of hot-button political issues: for instance, criminality and "violent radicalisation", using artificial intelligence to spot security threats, fighting "fake news", and protecting personal data during criminal investigations. There will also be research into social and economic problems, such as creating a "knowledge base" for education and training policies, developing new indicators of progress beyond GDP growth, and studying new types of work (such as the "gig economy.") The programme will also study "strategies to address populism, extremism" and other unpleasant political trends, as well as "journalistic standards" and "user-generated content."
Another target of the plan: Cyber security. The rise in digital threats requires a greater European response in protecting the citizens from malicious technological attacks, the Horizon Europe plan says. Among the specifics: 'self-healing software', and a new network and "competence centre" for cybersecurity research in Europe.
Digital and industry
About €15 billion is allocated to a collection of emerging industrial technologies, and the intersection of digital and industrial capabilities. The proposal says that: "EU industry provides one out of five jobs and two thirds of private sector R&D investments and generates 80% of EU exports." In short, support for industrial research – which is where the very first Framework Programme began in 1984 – remains important to the EU.
The range of technologies to be studied reads like an industrial wish-list. Nano-electronics design, sensor technologies for the Internet of Things, "neuromorphic computing" (computers that work like nerve networks), photonics, and other digital technologies are to be studied. For factories, there will be "additive manufacturing, industrial robotics, (and) human integrated manufacturing systems". Supercomputers, quantum computing and Big Data are included. Materials research will come in plastic, bio-, nano-, two-dimensional, smart and multi-varieties. There will be an "EU innovation ecosystem of technology infrastructures": private or public facilities for industry to test key technologies. And, of course, low-carbon and "clean" industry projects are planned – such as figuring out how to make money from factory CO2 emissions, rather than just releasing them into the air.
Continued support is planned for a wide range of space activities, such as the Galileo satellite system, and the components that they will need to handle driverless cars and other new applications. Copernicus earth observation satellites will continue to be developed, and there will be money for secure satellite communications for EU governments.
Climate, energy and mobility
Receiving a proposed budget of €15 billion, climate, energy and mobility research tackles some of the most important challenges society faces today. Horizon Europe proposes focusing on research goals that align with the Paris Agreement and EU policy in order to make the largest impact. Climate science has made profound advances, but the future requires a cohesive and coordinated research strategy that includes intellectual diversity to solve the ever-growing challenges present today, and the EU has the potential to be the global leader in this industry. The Commission proposed researching fields such as "adaptation pathways and policies for vulnerable ecosystems…including risk assessment tools."
Decarbonisation technologies are required along with reducing the global carbon footprint through "CO2 capture, utilisation and storage." Energy supplies need to adapt to the growing demand as heating, cooling, and electricity becomes more accessible through "electro-mobility and heat pumps." As countries grow, energy consumption increases, and the EU has the potential to lead sustainable development on a global scale. The programme states that "by 2050, more than 80 per cent of the EU's population will live in urban areas, consuming the lion's share of available resources, including energy, and being areas particularly vulnerable to the adverse meteorological change impacts worsen by climate change and natural disasters already now and increasingly in the future."
As societies develop, the proposal says, the EU needs to maintain its progress in achieving its environmental goals through a cleaner, smarter, and more energy efficient transport system, and the Commission proposes innovations such as "smart buildings and large mobility hubs." Growing populations and increasing urban development require the necessary environmentally sustainable modes of transportation to mobilise society. Some technologies this cluster highlights include "digital network and traffic management."
Food and natural resources
The Commission allots €10 billion for the food and natural resources global challenges research cluster. A growing population is consuming more food and natural resources. What's required, the Commission says, is more monitoring and analysis of resource consumption. New evaluative measures such as "ecotoxicology of compounds and new pollutants" and "adaptable and multi-functional nature-solutions" are encouraged.
The programme talks about a global approach to "optimise" food production and natural resource management through "digital innovations in farming, forestry and across value chains and rural areas." These innovations need to be accessible to rural and developing areas, the text states.  
Research into "personalised nutrition for vulnerable groups", environmentally cleaner methods of food production and assistance in achieving the sustainability goals of the EU and Paris agreement is also mentioned.