---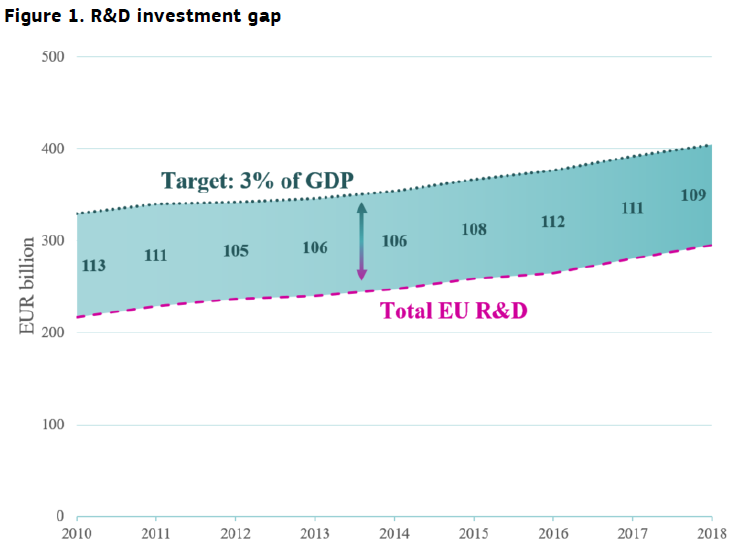 Timing is all. The day after EU leaders ended their marathon budget summit – and hacked the research budget by 14 per cent – economists at the European Commission re-circulated an analysis of R&D spending. The upshot: EU nations consistently underspend by about €110 billion a year.
Since 2002, the EU has had a target of getting its R&D spending up to 3 per cent of gross domestic product. In fact, it falls well below that every year. In 2018, the average across EU countries was 2.2 per cent. By comparison, the US spends 2.8 per cent, Japan 3.2 per cent, and Korea 4.3 per cent.
So how much would it have cost over the past decade to reach 3 per cent? Four analysts for the Commission's Directorate General for Research and Innovation earlier this year came up with a budget number: between €105 billion and €113 billion a year.
Further comparison (offered by Science|Business, not the Commission): The Commission's proposal for Horizon Europe, the next big R&D programme to start in January and run through 2027, would have amounted to an average annual spend of €13.4 billion. The EU leaders cut it to €11.6 billion – leading to howls of protest from the R&D community.
It sounds rather like mice fighting over small bits of cheese – when in fact the budget gap that needs filling is many times larger than that.
- Richard L. Hudson.