---
Digital Economy & Society Commissioner, Günther Oettinger, stated recently that we are in the middle of a true revolution…the fourth industrial revolution: "It will change all our industries, it will change our economy and it will change our lives".
The fourth industrial revolution — characterised by the increasing digitisation and interconnection of products, value chains and business models — has arrived. German industry will invest a total of €40 billion in Industry 4.0 every year by 2020. Applying the same investment level to the European industrial sector, the annual investments will be as high as €140 billion per annum.
Angela Merkel brings it up in almost every speech about business or the economy. She quotes that 40% is the share of worldwide manufacturing (a total of €6,577 billion) held by emerging countries. They have doubled their share in the last two decades. As part of traditional industrial economies, Western Europe has lost over 10% of manufacturing value added, from 36% to 25%. On-going investment will be key. She comments: "We enter this race with great confidence. But it's a race we have not yet won."
Key Enabling Technologies (KETs) have considerable scope to contribute to the renewal of European manufacturing, competitiveness and economic growth. KETs-based industries not only generate direct employment, but can be the basis of new value chains and clusters of high-quality economic activity. Advanced industries based on KETs will generate significant amounts of employment in design, R&D, and a range of other industry-based services. Overall, European competitiveness in KETs-related products (based on trade data) shows a mixed picture, with European industry competing effectively in advanced manufacturing technologies, advanced materials, photonics, and industrial biotechnology. In micro- and nanoelectronics and in nanotechnology, Europe appears to be less competitive.
Although the opportunity is clear, many challenges lie ahead. Adequate skill-sets are needed to expedite the march towards the fourth industrial revolution. And the threat of redundancies could create a general reluctance to change by stakeholders.
Lowri Evans, Director General of DG Grow will outline the Commission's latest thinking on the benefits and collaboration possibilities within the Industry 4.0 framework.
Questions to be addressed include
How do policymakers ensure the right conditions for Industry 4.0 are set to help companies succeed?
How will Industry 4.0 change companies?
What is the role of KETs in Horizon 2020 and the drivers and barriers to their deployment?
What differences between Industry 4.0 and the "Internet of things"? What role for the cloud and big data?
Can Industry 4.0 promote the emergence of future European champions? Or is there a danger that it will create national silos?
Programme
18:00     Welcome cocktail
18:30     Panel discussion: What is the Commission doing to fund Industry 4.0, ensuring the right conditions to help companies succeed?
               Opening statement:
               Lowri Evans, Director General, DG Grow outlines the Commission's latest thinking on the benefits and collaboration possibilities within the Industry 4.0 framework
               Kristian Hedberg, Deputy Head of Cabinet, Cabinet of Commissioner Elżbieta Bieńkowska, Internal Market, Industry, Entrepreneurship and SMEs
               Khalil Rouhana, Director, Components and Systems, DG Communications Networks, Content and Technology
               Clara de la Torre, Director, Key Enabling Technologies, DG Research and Innovation
19:30     Dinner-debate: Reactions from MEPs and members of The Science|Business Network
21:15     Dinner end
Speakers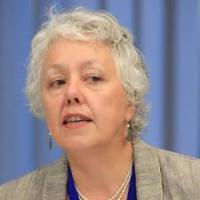 Director-General, DG Internal Market, Industry, Entrepreneurship and SMEs, European Commission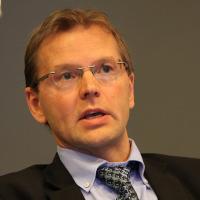 Deputy Head of Cabinet of Commissioner Elzbieta Bienkowska, Internal Market, Industry, Entrepreneurship and SMEs, European Commission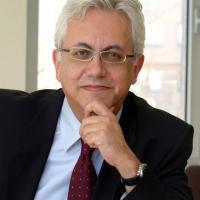 Director, Components & Systems, DG Communications Networks, Content & Technology, European Commission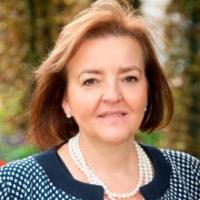 Director, Key Enabling Technologies, DG Research and Innovation, European Commission