---
In May 2015, European research ministers agreed to forge ahead with an ambitious project to develop a "science cloud" – an online resource interlinking scientific data, results, and researchers across the EU. The need is clear: The more data-intensive science becomes, the more important it becomes to share that data more efficiently – and that requires new networking and software tools. But how will this happen? At what cost? Who will use it – and, Internet companies ask, who will help build and run it? How can it be made safe from hacking or privacy invasion?
These are among the questions that this Science|Business Network event will examine with experts on the topic from academia, industry and the policy world.
Programme
10:00 - Welcome by Richard L. Hudson, Editor-in-Chief and Vice Chair of the Board, Science|Business
10:05 - What is the European Open Science Cloud (EOSC)?
Jean-Claude Burgelman, Head of Unit, DG Research and Innovation, European Commission
Barend Mons, Chair of the High-Level Group on the EOSC
Augusto Burgueno-Arjona, Head of Unit, DG CONNECT, European Commission
10:30 - How open can it be? International, industrial and other participants
Tiziana Ferrari, Technical Director, EGI.eu
Giorgio Rossi, Chair, European Strategy Forum on Research Infrastructures (ESFRI)
Bernie Fanaroff, Former Director, SKA South Africa
Andreas Ebert, National Tech Officer, Microsoft
Brendan Bouffler, Head of Global Scientific Computing Market Development Business, Amazon Web Services 
11:00 - Break 
11:50 - Who can use it, and for what? Engaging the user communities
Discussants:
Eckhard Elsen, Director for Research and Computing, CERN
Juan Bicarregui, Head of Data Division, Scientific Computing Department, Science & Technology Facilities Council (STFC)
Francoise Genova, Senior Researcher, Strasbourg Astronomical Data Centre CDS; Co-Chair, Technical Advisory Board, Research Data Alliance
Wouter Los, Director of the Zoological Museum Institute for Systematics and Population Biology, University of Amsterdam
Peter Wittenburg, RDA Europe Director, Max Planck Computing and Data Facility 
13:00 Networking lunch
14:00 Close  
Speakers
Head of Unit, DG Research and Innovation, European Commission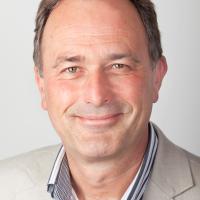 Chair of the High Level Group on the European Open Science Cloud (EOSC)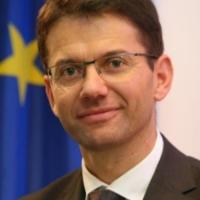 Head of Unit, DG CONNECT, European Commission
Partners