Frustrations boil over in Brussels as long-running treaty saga drags on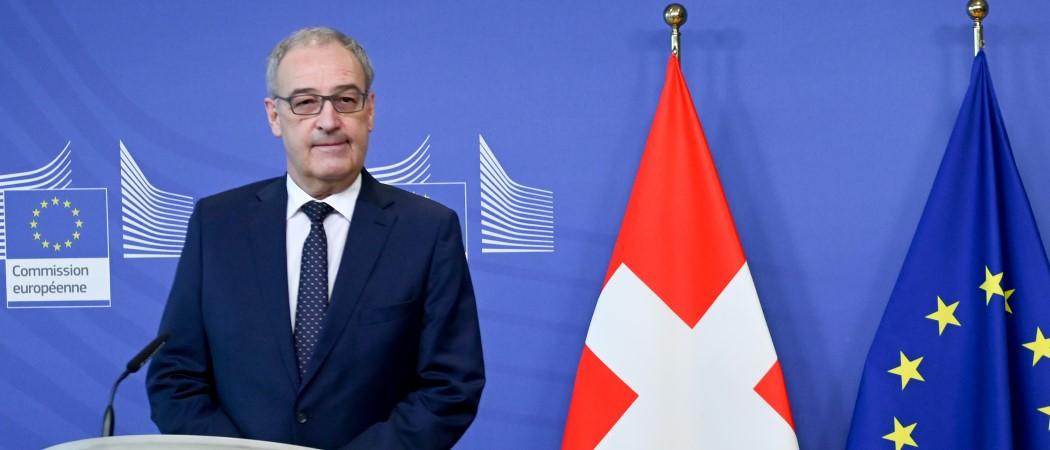 The long-running disagreement between Bern and Brussels on the ground rules for their future relationship makes Switzerland's application for membership of the Horizon Europe research programme "difficult", an EU official said on Monday.
The comment followed the latest dead-end talks over a "framework agreement" that is meant to replace more than 100 bilateral accords now governing relations between the two.
In particular, the comment was directed at what the EU says are outstanding payments Switzerland owes to the bloc's cohesion funding pot, a programme for poorer member states. EU officials say Switzerland's payment, which was delayed after a row over stock market trading in 2019, is part of the price the country is required to pay for access to the EU market.
As to whether the protracted treaty talks would impact joint research activities, the EU official said, "It is difficult to get involved in a new financial relationship when debts of the past have not been paid. I'm not saying there won't be an agreement [on research]; I'm just saying if we start looking at the possibility of the agreement, we have to start by looking at Switzerland's financial contribution to cohesion policy."
Officially, the talks on the new accord have nothing to do with science collaboration, or Switzerland's attempts to renew its place in the EU's Horizon programme as an associate member. But the EU official's comments indicate the bilateral relationship is now under significant strain, with goodwill in short supply.
Payments to the cohesion programme apart, the European Commission is threatening to exclude Switzerland from several major space research projects under Horizon Europe. The issue is on the agenda today, with member states due to meet Commission officials to discuss access rules. EU officials also previously floated a proposal to bar Swiss researchers from quantum projects, but it appears that particular idea has been defeated.
Talks to revamp ties between the EU and Switzerland got stuck last Friday on how to interpret free movement accords.
The EU, frustrated by years of protracted talks that have involved 32 rounds of negotiations, said it is willing to discuss Switzerland's issues and offer "clarifications" on the new accord but it rules out any renegotiation of the treaty text.
Switzerland is eager to expand its extensive relations with the 27 member countries, but has fears the new agreement will erode high local wages. Others in the country believe the treaty's legal mechanisms threaten Switzerland's sovereignty.
"We have had to acknowledge that significant differences remain between our respective positions," Swiss President Guy Parmelin said after a meeting with Commission President Ursula von der Leyen in Brussels on Friday.
Despite the evident strain, EU officials insist they have a great interest in maintaining a good relationship with Switzerland, and therefore will continue seeking a treaty deal. However, no new dates for discussions have been pencilled in for the moment.