The European Innovation Council's ability to buy 'golden shares' in tech firms may help keep key technologies in Europe, says EIC Director Jean-David Malo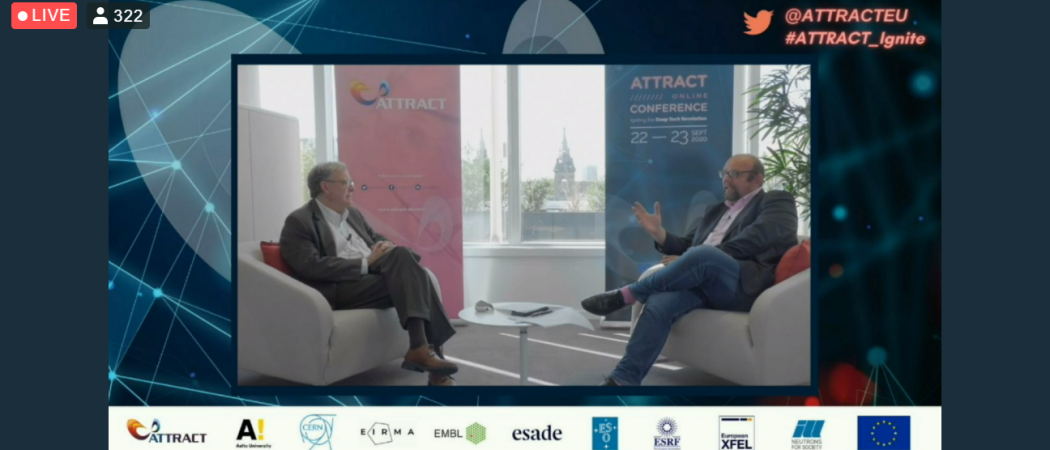 A new EU investment agency could stop foreign investors from taking over strategically important European tech firms through the use of so-called "golden shares," said the agency's director at the European Commission.
Jean-David Malo, director of the European Innovation Council, said his agency when co-funding European tech firms  "will have the possibility not only to invest in the company, but also to take golden shares" – a type of share that gives the holder veto power over certain transactions, such as mergers. This could happen he said, if the EIC believes a firm's work is of strategic importance to Europe in, for example, sensitive fields such as cybersecurity or quantum computing.
Malo was speaking at an online conference 22 September organised by ATTRACT, an EU-funded consortium that supports 170 cutting-edge projects in imaging, monitoring, 3D printing, graphene, photonics and other "deep tech" fields. 
The EIC, which has been providing grants and loans to tech start-ups so far, will soon start buying equity in some promising companies – in all, as much as €3.5 billion through 2027, which would make it among the biggest venture capital funds in Europe.
As such, Malo said, the EIC has an "absolutely obvious role" to play in establishing "tech sovereignty," developing key technologies domestically and relying less on suppliers outside Europe. "It is absolutely vital that we keep in Europe a number of technologies on our own, because otherwise we will be in the hands of other countries," such as the U.S. and China, said Malo.
"This is not only a question of being the leader in one domain or another: this may have an impact on the society we are living in." He pointed to the growing importance of artificial intelligence: "if you can't grab this, if you cannot have 'hands-on' on this, it is our own vision of what it means to live in society which is at stake."
Money and a friendly ecosystem
Malo defined deep tech in companies as products and services based on new technologies that are just emerging from the lab. He said Europe is "still a leader" in scientific and technical knowledge, but it remains "very weak in its capacity to transform this knowledge into innovation, into products, into growth, and jobs for Europeans."
The EIC hopes to encourage venture capitalists to invest more money in European tech startups, by contributing to equity fund-raising rounds in a way that would make those investments a little less risky for the private partners. "The idea is that, gradually, we will leave the capital of the companies and the private sector will jump in, because our objective is not to crowd out the private investment," said Malo.
Money is important, "but what is absolutely even more important, in reality, is to provide a friendly ecosystem for a company to flourish, and this is mainly a question of connecting people," said Malo. He argued that while startups should want to grow large in the future, partnering with a large firm today is a way into the market. "It's absolutely vital to create the conditions for them to have access to big corporates, because in a number of domains, some big corporates in fact are driving the evolution," he said.
ATTRACT, an EU project coordinated by high-energy physics lab CERN, funds deep tech technologies at an early stage of development, often before a company has been set up, where comparatively small grants of €100,000 each can make a big difference. It also provides a broad ecosystem of potential partners and funders, introducing the researchers to larger firms and investors that could help the technologies advance further. "What they have achieved with a relatively small budget is impressive," said Malo.
The EIC, while also funding early-stage research, will offer tech firms grants of up to €2.5 million and in some cases share purchases worth as much as €15 million. The EIC aims to help startups overcome the so-called "valley of death," where many new companies go under because they haven't the investment to keep going until they can bring in revenue. This is a particular problem with new technologies, because "deep tech is by definition more expensive," said Malo.