Experts say European cities cannot rely on global Internet players' mobility data and algorithms, a Science|Business conference hears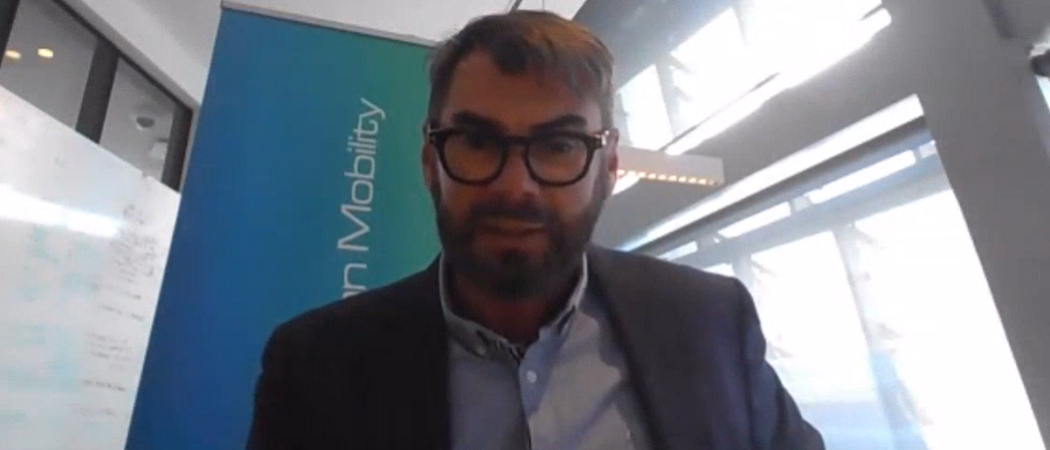 The conference at which this workshop took place was sponsored by ATTRACT, EIT Health, EIT Urban Mobility, Bio-Based Industries Joint Undertaking, and the Innovative Medicines Initiative.
To make their transport systems run smoothly, European cities are going to need their own data and their own algorithms, rather than relying on the global Internet platforms. That was the view of the speakers in an urban mobility workshop in the "Industrial R&D: Europe First?" conference organised by Science|Business.
Although Google, Apple, Uber and others are accumulating vast amounts of data about how Europeans move around their cities, these Internet platforms aren't necessarily going to resolve the transport challenges facing the region's congested urban areas.
Gareth Macnaughton, innovation director for EIT Urban Mobility, argued that algorithms developed for commercial purposes may not deliver universal service provision and inclusive public mobility.  "Currently the algorithms used by some of [the ride hailing] companies tend to have the driver circling around [affluent] districts," he said. That could mean when someone in a more deprived neighbourhood requests a ride, they are a low priority, even though it is likely to be an important journey. Macnaughton also noted that commercial considerations mean that algorithms developed by the private sector are generally not transparent, making it difficult to ensure that they would fulfil European policy objectives of ensuring transport is inclusive and accessible for all.
Macnaughton also noted that European cities tend to be more dense and compact than cities in North America, meaning that transport planners cannot necessarily employ "off the shelf solutions" or services from private companies. In a similar vein, Niels Wiersma, responsible for the data and platform strategy for smart mobility for the City of Eindhoven, said that the major Internet platforms are not supplying the very detailed data the city needs.  "We are having significant trouble on getting it on a city-scale," he said. "You can imagine we want it on a very granular level because we want to say something about patterns on specific work locations."
Can Europe build AI in its own image?
More broadly, Europe may need to develop an AI approach and an AI ecosystem that reflects the continent's values and is distinct from that being pursued in North America and East Asia. "In Europe we should really position ourselves correctly," contended William Wu, an AI researcher at Imperial College Business School. "There are a lot of advantages that we can take as a European -- diversities and also the power of the intelligence that we have and also the university outreach and collaborations." He called for Europe to do a better job of commercialising the in-depth AI research being conducted in the region's universities.
If Europe wants to develop its own AI ecosystem and ethos, the region's policymakers may need to take a much more interventionist approach that will ensure data can be retrieved from a wide range of sources.  For example, they could require anyone who plays a role in the transport ecosystem to share the data collected by their services with national and local planners. "Everyone who plays a function by default must give information," Macnaughton suggested. "That would be a huge change. It would make the job so much easier." He noted that the data being collected by cellular networks can also help cities track how many people are moving where and by what mode of transport.
Once cities have access to data on how people are moving around, they may need to develop their own transparent algorithms that will help them predict changes in demand and allocate resources accordingly. Wiersma stressed that it is important that citizens understand the thinking behind the algorithms. "For instance, we have a system to get priority for bikes at the traffic lights… But that actually means something for the other traffic that is going through this traffic intersection, so you have to be very transparent as a government on how you prioritise this."
To help them harness data analytics and artificial intelligence, transport providers may need more scope to test innovative ideas and, if necessary, make mistakes. Macnaughton called for governments and the EU to give the public sector more "leeway" to experiment with the use of data using so-called regulatory sandboxes, which would allow certain rules to be relaxed on a temporary basis for a clearly-defined purpose. "We need to be able…to make mistakes because companies and commercial [players] make mistakes all the time," he said. Whereas commercial companies are unlikely to proactively promote their AI failures, "there's a level of transparency in public transport systems and investment, and we are accountable at a higher level," Macnaughton added.
The conference at which this workshop took place was sponsored by ATTRACT, EIT Health, EIT Urban Mobility, Bio-Based Industries Joint Undertaking, and the Innovative Medicines Initiative.