The European Commission's work to secure access to potential COVID-19 vaccines is welcome, but other therapies are needed to end the pandemic and negotiations with European manufacturers of anti-viral antibodies should not be further delayed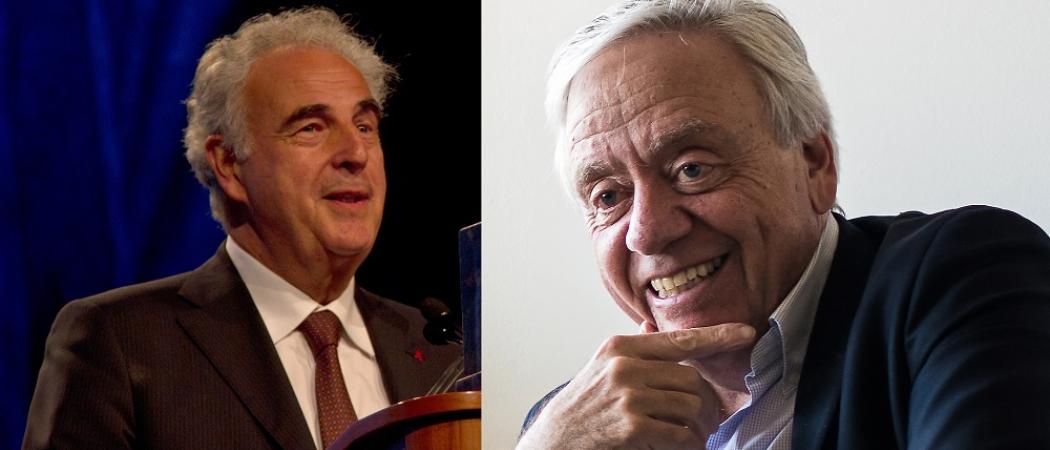 The European Commission's mission to ensure rapid access for European citizens to the best available weapons against the SARS-CoV-2 virus that causes COVID-19 has seen it providing significant financial support to vaccine manufacturers in advance purchase agreements to buy millions of doses, negotiated on behalf of the 27 member states.
These agreements are more than welcome, as several vaccines are entering the critical development phases preceding approval by regulators. The centralised procurement process will streamline and harmonise the final purchase contracts by member states. Additional support has been provided to some European vaccine manufacturers through loans from the European Investment Bank.
Prioritising access to vaccines is an obvious thing to do. It is however unfortunate the commission is not taking a similar approach to supporting late-phase development of anti-viral antibodies, which are increasingly recognised as an important addition to vaccines in tackling the COVID-19 pandemic.
Even in the best-case scenarios, it will take many months before any approved vaccines can be administered to enough people to break viral spread. Furthermore, vaccines will not be equally efficient in every individual, with the strength of the immune response varying according to genetic background, co-morbidities and age.
At the same time, vaccine coverage may be constrained by vaccine hesitancy, even if issues relating to large scale manufacturing and economic cost are overcome.  It is therefore essential to devote parallel efforts to support interventions that aim to directly neutralise the SARS-CoV-2 virus.
Monoclonal antibodies produced by genetic engineering offer the most promising avenue for prompt neutralisation of SARS-CoV-2. These biological drugs have revolutionised the treatment of inflammatory diseases and cancer, and there is compelling evidence of their efficacy as anti-infectives.
The most recent and relevant example is their capacity to reduce mortality in patients infected with the Ebola virus. Because of their mode of action, anti-SARS-CoV-2 antibodies are expected to be most effective as early therapy in people who are infected, and in preventing infection in people at high-risk of severe COVID-19, and healthcare professionals.
Since anti-viral antibodies are potential game changers in the fight against COVID-19, they have attracted the interest of several biotechs and big pharmas, and 45 anti-SARS-CoV-2 antibodies are currently in development, with eight already in clinical trials and many more to come.
US biotech Regeneron is a front-runner, with a cocktail of anti-SARS-CoV-2 antibodies that has just entered a phase III clinical trial. The development and manufacturing of Regeneron's product is supported by a $450 million grant from the US government through the Biomedical Advanced Research and Development Authority (BARDA) and the US Department of Defense.
If approved by the Food and Drug Administration, the first batches of the Regeneron antibodies will be delivered in time to bridge the gap until vaccines are fully deployed. Regeneron recently announced a partnership with Swiss pharma Roche which will triple manufacturing capacity for the product, and see Roche applying for regulatory approval from the European Medicines Agency.
Another European pharma, AstraZeneca, which is at the forefront of the vaccine race, is also developing an antibody with the support of BARDA and the US Defense Advance Research Projects Agency (DARPA). A phase I clinical trial of this product just started in UK.
The US National Institutes of Health is supporting the clinical development of another monoclonal antibody jointly developed by Eli Lilly and AbCellera through the Accelerating COVID-19 Therapeutic Interventions and Vaccines partnership.
Despite this support, several challenges remain to be addressed to bring antibodies to bear against COVID-19. These include increasing their stability and duration of effectiveness, and most importantly, developing manufacturing technologies to produce these biologicals at scale, at a price that allows global access.
The strong support provided by US government agencies for neutralising antibodies is in contrast with the rather sparse backing provided to date by the European Commission. Two projects specifically aiming at the development of monoclonal antibodies, CoroNab and MANCO, are currently supported under the Horizon 2020 programme, with a total EU contribution of €5.8 million. In addition, the CARE project recently launched by the Innovative Medicines Initiative with an EU contribution of €36.6 million, includes research on monoclonal antibodies as part of a larger programme (the specific budget allocated to antibodies is not publicly available). 
Now is the time to give a higher priority to monoclonal antibodies in the Coronavirus Global Response jointly developed by the European Commission and other governments, corporate and philanthropic organisations, under the COVID-19 Tools Accelerator.
As of today, the COVID-19 Therapeutic Accelerator co-convenor of this initiative has not reported any specific investment in antibodies amongst the $69 million awarded in grants. This should be addressed rapidly to ensure that European citizens are not deprived of potentially lifesaving tools in the next phases of the pandemic.
Commercial negotiations with European manufacturers of anti-viral antibodies should not be further delayed.
Professor Michel Goldman is co-director of the I3h Institute at the Université Libre de Bruxelles, and former Executive Director of the Innovative Medicines Initiative
Professor Michel Kazatchkine is senior fellow at the Global Health Centre of the Graduate Institute of International and Development Studies in Geneva, and former Executive Director of the Global Fund to Fight AIDS, Tuberculosis, and Malaria