EU director of public health calls for better pandemic preparedness, as health commissioner tells Science|Business conference that vaccine rollout is 'gathering pace'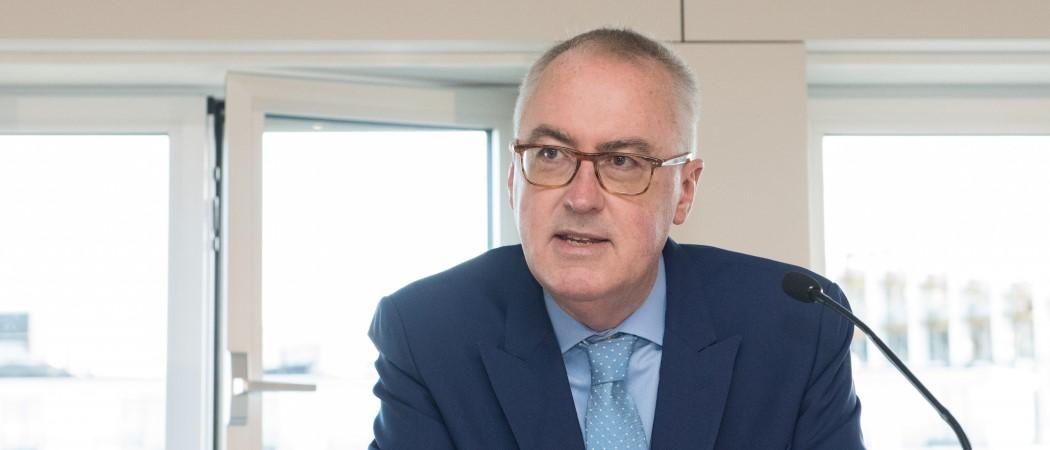 Member states must absorb the harsh lessons of the pandemic and plan for the next, warns John Ryan, director of public health, country knowledge and crisis management at the European Commission's DG Sante.
"Anybody living through the past 12 months knows we have to learn lessons from this," he told a Science|Business conference on Tuesday. "The whole idea is not to procure in an emergency. Have the mock-up contracts [for purchasing medical supplies] ready. We have to move away from doing things in the middle of a pandemic," Ryan said.
"One of the worst experiences of my life so far has been trying to negotiate PPE [personal protective equipment], vaccines and therapeutics. Doing all of this in the middle of a pandemic is a recipe for trouble," said Ryan, who is seconded to Brussels from the Irish civil service. "We shouldn't find ourselves in the same situation again," he said.
Ryan recalled resistance among EU members in the past when it came to coordinating on health emergencies, including a failure to stockpile anti-flu drugs in the aftermath of the 2002-2004 SARS epidemic. "I remember an informal health council in Aachen [Germany]. Fifty per cent of member states wanted [to stockpile], and 50 per cent didn't, so the Commission withdrew the idea," Ryan said.
Health commissioner Stella Kyriakides told the conference that after a stuttering start, the vaccination programme is "gathering speed".
Kyriakides acknowledged there have been failings in the EU's approval and rollout of vaccines, but said problems were to be expected in the first phase of the rollout. Brussels is working out the bumps better now, and the vaccination rates are beginning to pick up pace.
"COVID-19 has changed perspectives on issues to do with health and has highlighted the need for solidarity and coordination," the commissioner said.
The Commission's lack of experience with drawing up advance purchase agreements for vaccines was laid bare last month when there was an unseemly row with AstraZeneca after initial batches did not produce as much raw material as expected. Many EU countries were left unprepared when the pharmaceutical firm announced its vaccine deliveries to the EU would fall far short of initial targets. In response, the Commission insisted its contract with AstraZeneca was watertight on delivery commitments, but lawyers have since picked holes in the claim.
"Since the outcome of this particular contract has led to an enormous amount of public distrust, both the Commission and AstraZeneca have a lot of explaining to do," senior MEP and former Belgian Prime Minister Guy Verhofstadt wrote in a post on Friday.
The pandemic has transformed the health portfolio, traditionally a backwater because health is largely under the control of the individual states. Now the Commission's ambition is to build a European Health Union, under which it would have more legal authority to respond to future emergencies.
As one pillar of this, Kyriakides last week announced plans to fast-track development of vaccines to fight new SARS-CoV-2 variants and expand genomic sequencing of those variants under the European Health Emergency Preparedness and Response Authority, or HERA, Incubator. 
Ryan said that this new programme, which will eventually grow into a full-scale biodefence unit, would allow officials to think ahead to the next big public health emergency.
Kyriakides also pledged to investigate an EU-wide emergency authorisation process to more swiftly approve other vaccines, announced funding for a clinical trial network, and pledged to buy more vaccines overall through the EU joint procurement programme.