Emmanuel Macron announces sudden aggressive budget boost in 'an effort not seen since the post-war period'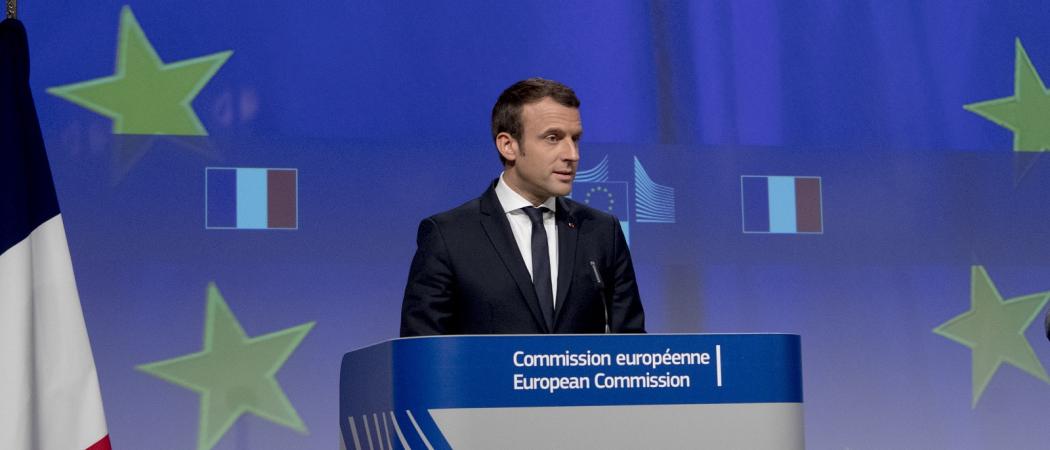 French president Emmanuel Macron has pledged to invest more than €5 billion over the next decade to bolster science, with €50 million due to be released as part of an emergency fund for research on the coronavirus, adding to the €8 million already put up for COVID-19.
"We have three research priorities: tests, treatments and the vaccine," Macron said when he made the funding announcement on Thursday during a visit to the Pasteur Institute in Paris, where a coronavirus vaccine is under development.
On Twitter, Macron wrote that, "The COVID-19 crisis reminds us of the vital nature of scientific research and the need to invest massively for the long term."
Frédérique Vidal, minister of research and innovation, said the 10-year investment is, "an unprecedented effort to support the scientific community and its essential work" to prepare France for potential future epidemics.
The move to invest more in research follows similar emergency R&D funding packages announced in Brussels, London, Berlin and Madrid.
France's research budget boost means an increase in spending by around €500 million per year, with at least an extra €1 billion over the ten years for the National Research Agency, another €1.3 billion specifically for health research, and remaining funds to increase the salaries of scientists. The current government's budget for research in 2020 is some €7 billion.
The increase in R&D spending has not satisfied everyone. Patrick Monfort, secretary-general of the French National Trade Union of Scientific Researchers, warned that the increase will not bring the country to its target of 3 per cent of GDP invested in research by 2030.
"The announcement is disappointing but I hear a lot of politicians today in opposition who are asking the government for more money," said Franck Loureiro, secretary-general of the General Union of National Education and Public Research.
The package, which despite the cool response, is in the top end of funding announcements made in Europe in the past week, sees Macron join his neighbours in aiming firepower at universities, labs and companies facing months of disruption and possible collapse.
In Brussels, the EU has made available up to €137.5 million in funding for R&D projects in diagnostics, treatments and vaccines against COVID-19. The commission also announced another €164 million for start-ups and SMEs that are working on products relevant to combatting COVID-19.
Germany has unlocked big research money to fight COVID-19, committing €145 million so far. The UK government has invested £65 million, while the Spanish government recently announced a research package of €30 million.
Macron's decision to pump more money came as researchers and pharmaceutical companies in France and around the world race to develop vaccines to halt the raging coronavirus.
This week, the Coalition for Epidemic Preparedness Innovations (CEPI) announced it would invest an initial $4.9 million in a Pasteur Institute-led consortium that includes Vienna-based Themis Bioscience and the University of Pittsburgh, to develop a vaccine candidate against COVID-19.
CEPI has provided funding to a broad range of research efforts, including Germany's CureVac, the US-based Inovio Pharmaceuticals, Moderna, and Novavax, and vaccine programmes at the universities of Hong Kong, Oxford and Queensland.
Macron has warned that the world is at "war against an invisible enemy". France has put in place some of the most stringent measures in Europe to try to curb coronavirus. The movement of citizens is now tightly restricted, with people expected to stay home, leaving only for essential activities like food shopping.