Experience from previous health crises shows it takes some time for EU research programmes to produce outcomes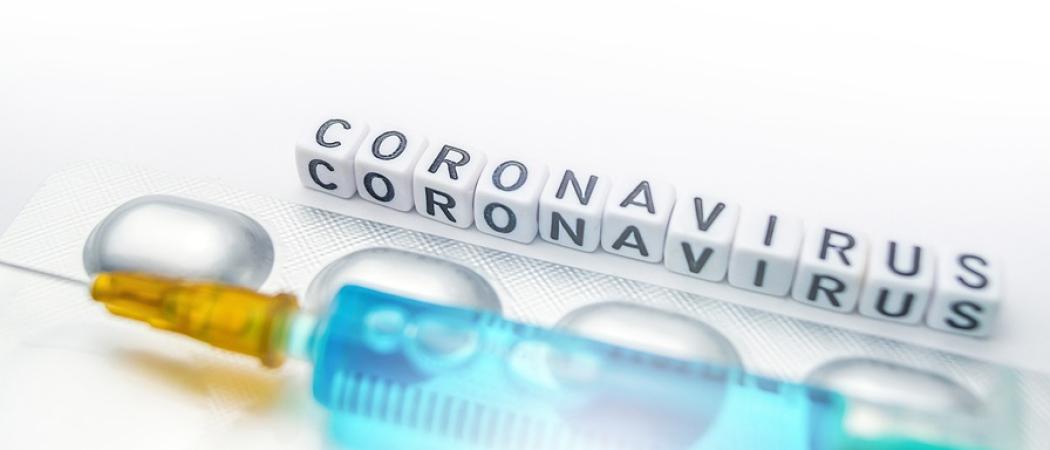 Grant agreements for the new fast-track call for coronavirus research by the Innovative Medicines Initiative (IMI) could be signed no earlier than June, IMI announced.
Consortia are expected to submit research proposals accelerating the progress of drugs in development, repurposing existing drugs, addressing drug resistance or developing new diagnostic tests, by 31 March. The projects will be the evaluated in April and grant agreements will most likely be signed in June or July.
"We really try to speed up every step of the evaluation," Nathalie Seigneuret, IMI's senior scientific project manager told interested stakeholders in an online meeting on Wednesday.
The IMI call for proposals is intended to help speed up the development of new drugs and diagnostics to halt the global outbreak of COVID-19. Vaccine development is excluded from the call.
Researchers can apply for €45 million from EU's research programme Horizon 2020. The EU budget for this call will be matched with in kind contributions from pharmaceutical companies taking part in selected projects.
EU research funding programmes have been criticised for excessive bureaucracy and slow response to crises requiring immediate action.
For this IMI call, research consortia need to be made up of at least three independent legal entities, each established in a different member state or associated country.
Researchers would also need to make their data and results freely available and deposit them in international data platforms, either at the World Health Organisation (WHO) or the European Molecular Biology Laboratory (EMBL).
Researchers cannot opt out from this requirement and are obliged to make their data public within 30 days, which could pose risks for patent applications. "Patent application will be problematic in that time frame," said Desmond Barry, a legal and intellectual property expert at the IMI.
Signeuret said researchers should expect the time to grant in the case of the COVID-19 call to be "much shorter" than regular IMI calls. 
According to Barry, the evaluation process will be faster than usual, as there will be no interviews with applicants. However, he urged them to write precise and comprehensive proposals.
A typical IMI project usually takes about five years on average and grants are usually allocated within eight months after proposals are submitted. But, with the new fast track approach, the IMI hopes the grant agreements will be signed as soon as possible.  "We are going to accelerate this process slightly," Barry said.
Experience from previous health crises shows it takes some time for EU research programmes to produce outcomes. When the Ebola epidemic began to spread in early 2014, the IMI launched a call for the development of a vaccine against it. The first clinical trials of the IMI funded vaccine EBOVAC2 started in April 2015.
Vaccine development take time
Delivering a vaccine against COVID-19 within a year "would be lucky", England's chief medical adviser said on Thursday.
"We see this as a medium to long-term bet. We don't think we'll have a vaccine for the first wave of coronavirus," Chris Whitty told the House of Common's health and social care committee on Thursday.
Whitty is "confident" there will be multiple vaccine candidates entering clinical trials in the next few months. However, following initial immunogenicity tests in volunteers it will take much longer for full scale safety and efficacy trials, and for manufacturing to be put in place.
Unlike the 2014 – 2016 epidemic of Ebola disease in West Africa, there is no option to "cut some corners," Whitty said. The very high mortality rate and the high risk of the Ebola virus being transmitted to healthcare professionals treating patients with the disease, made it crucial to accelerate vaccine development. "Minor side-effects were an acceptable risk," he said. The relatively low mortality rate of COVID-19 removes this extreme urgency.
Increasing impact on R&D
So far 95,315 cases of infection have been reported around the world, with 3,232 deaths. Of the 4,197 patients diagnosed in Europe, 112 have died.
The European country most affected by the outbreak is Italy, and prolonged uncertainty regarding the spread of the virus has already taken a toll on universities and research programmes in the country. The government has decided to close down schools and universities at least until 15 March.
In Romania, the Iuliu Hațieganu medical university in Cluj Napoca has closed down its campus until 12 March. Courses will continue to be held online, but students will no longer be allowed to do training in hospitals.
Two of Romania's six COVID-19 patients are in an infectious disease hospital near the university, where medical students are often trained. Other patients who have recently travelled to Italy are under surveillance in the same hospital.
Scientific conferences in Europe could also be postponed or at risk of being cancelled. BIOKET 2020, one of the world's largest scientific conferences in biomass has been postponed and will be held in June, instead of March.
The 2020 edition of the Euroscience Open Forum (ESOF), Europe's largest science gathering is planned to take place in July in Trieste northern Italy, one of the regions most affected by the coronavirus. Organisers have announced they do not intend to postpone the event yet.