Governments around the world announce new grant funds for researchers in vaccines, treatments, diagnostics or social support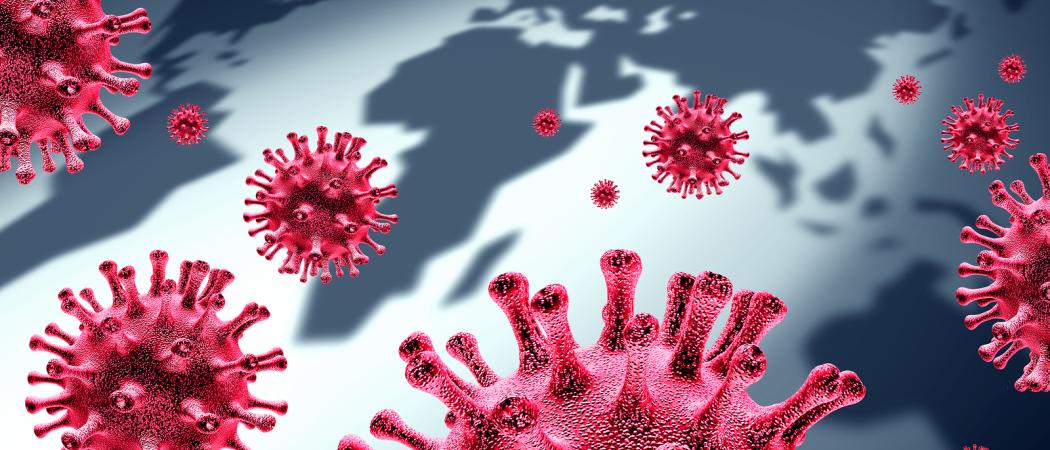 Canada pledged C$275 million (€179 million) for coronavirus research, boosting global funds for crisis R&D announced in just the past week to well past €3.5 billion.
The Canadian announcement, on 11 March, is for R&D into antivirals, diagnostics, vaccines, clinical trials and, the government said, strategies to tackle misinformation, stigma and fear. It is on top of C$27 million in research money announced earlier, and part of a C$1 billion package of coronavirus emergency measures announced by Prime Minister Justin Trudeau.
"Our message to Canadians is clear: to every worker and business, in every province and territory, we have your back and we will get through this together," Trudeau said.
Since the crisis has gathered speed, scores of governments around the world have been pledging new grant funds for researchers who can move quickly on treatments, vaccines, diagnostics or coping strategies. They include the EU and several member states, the UK and US, Japan, Korea, Australia, New Zealand, Brazil and China. In addition, the Gates Foundation, the Wellcome Trust and other private foundations have been announcing new grant programmes. More are likely.
But despite the governments' speed in announcing programmes, the results will be slower to materialise, medical experts caution. Research into coronaviruses – a family of viruses that includes COVID-19, the flu, the common cold and other diseases – has been going on for years in several labs around the world. But this particular virus strain is new, and experts say it will be at least 12 to 18 months before a vaccine can be widely distributed. Treatment options and diagnostics are more likely to come sooner. And whatever the specific topic, the new research projects may take some time to get going. The head of the European Union's Innovative Medicines Initiative, for instance, said it may be June before recipients of its new round of coronavirus funding can get started.
A growing number of the grant programmes go beyond biology to social issues. For instance, on 12 March in Washington DC, the Sabin Vaccine Institute said it received a received a three-year grant valued at $10.4 million to combat anti-vaccine sentiment – a problem that could affect any new coronavirus vaccine, but has already sparked a rise in measles and other infectious diseases. The money comes from the National Philanthropic Trust, a large US charitable funder based in Jenkintown, Pennsylvania.
Other funding news
On 10 March, Wellcome and the Gates Foundation announced they are joining forces with the credit card company MasterCard in a $125 million push to speed up development of drugs for treating COVID-19 infections, in the latest example of the rush to fund research into the novel coronavirus.
The aim of the COVID-19 Therapeutics Accelerator is play a catalytic role by speeding up evaluation of new and repurposed drugs, lowering the financial and technical risk for pharmaceutical companies that take on clinical development and commercialisation
Gates and Wellcome will each put up $50 million. The balance of $50 million comes from Mastercard's Impact Fund, set up in 2018 to support projects that help companies and individuals navigate rapidly changing economic conditions.
Inviting others donors to join the Accelerator, Mike Froman, vice chair of Mastercard said, "Our experience with financial inclusion shows us the importance of building a network of parties who bring not only their capital, but complementary assets and skill sets to the table."
The Accelerator was announced as the Global Preparedness Monitoring Board, a United Nations-backed body of which the Gates Foundation and Wellcome Trust are members, made a call for a scaled-up global response to COVID-19, urging international financial institutions and G7 and G20 governments to provide immediate funding to fill urgent gaps. In the board's assessment, $7 billion of further funding is required for development of COVID-19 vaccines, therapeutics and diagnostics.
The Gates Foundation, Wellcome Trust and other major funding bodies have all committed to coordinate their COVID-19 investments in line with the World Health Organization's (WHO) COVID-19 R&D roadmap, published last Friday. The roadmap, drawn up in a two day meeting of 400 experts from around the world, sets out the gaps in knowledge about the virus and the priorities for future research.
Announcing publication of the plan, Tedros Adhanom Ghebreyesus, WHO director general, said, "It is vital to coordinate research so that different groups around the world complement each other, so WHO can give better advice, and countries can take evidence-based decisions that save lives."
The research roadmap is backed by protocols WHO has developed outlining how research projects should be designed and how data is collected, to ensure it is possible to compare and pool data from multiple sources.
The EU too, has pledged significant funding to deal with virus. In January, as the epidemic took hold, the commission announced a €10 million emergency call from Horizon 2020. That was boosted by a further €37.5 million on 6 March for vaccines, treatments and diagnostic tests for COVID-19.
In addition, the EU public private partnership, the Innovative Medicines Initiative (IMI) will be allocating €45 million of Horizon 2020 money for research on diagnostics, therapeutics and prevention. That is expected to be matched by €45 million of in kind contributions from pharmaceutical companies.
It total, the EU is investing €140 million in research on COVID-19.
In the US, Congress last week passed a $8.3 billion emergency response bill, to be distributed to different departments, for a variety of uses. It includes $61 million for the Food and Drug Administration to support development of medical countermeasures and vaccines, and advanced manufacturing facilities for drugs. $3.1 billion is going to the Public Health and Social Services Emergency Fund for development of countermeasures and vaccines, to expand US manufacturing capabilities, and for the purchase of vaccines, therapeutics, diagnostics.
In addition to the Therapeutics Accelerator, the Gates Foundation is backing a project to provide samples of 15,000 drug molecules to the Gasthuisberg hospital at the University of Leuven, for screening in the search for therapeutics to treat COVID-19 infections.
The Novo Nordisk Foundation allocated €2.7 million to support research and development that can help Denmark to strengthen its preparedness for, and response to, future new viral epidemics, noting the outbreak of the COVID-19 is not an isolated event. The money will fund interdisciplinary research including surveillance and early detection of viral infections; developing new technologies for preventing or controlling epidemics; and optimising national preparedness to manage new viral diseases, including developing policies and procedures for rapidly testing and approving new treatments, technologies and vaccines.
Canada initially launched a Rapid Research Funding Opportunity competition through the Canadian Institutes of Health Research, with total funding of C$7 million. Then on 6 March, Patty Hajdu, Minister of Health, and Navdeep Bains, Minister of Innovation, Science and Industry, increased that original call to nearly $27 million to fund coronavirus research. The focus will be on supporting research teams to accelerate the development, testing and implementation of measures to deal with the epidemic. "Our government knows that science is at the heart of innovation and a top priority to keep Canadians safe and healthy. Today's investment will go a long way to help support life-saving research, as we collaborate with international partners to manage the coronavirus outbreak," Hajdu said.
On 6 March Switzerland launched a special call on coronaviruses, with the Swiss National Science Foundation putting in €4.7 million to build better understanding of the virus and how it spreads, and for treatments for the respiratory illness it causes. This is the first time the Science Foundation has held an urgent call for projects and it says this might be useful in future for similar situations.
The UK government says it has already invested £65 million in total for vaccine research against newly emerging pathogens, including £30 million it has contributed as a major backer of the Coalition for Epidemic Preparedness Innovations for vaccine development (CEPI), a public-private partnership. Last Friday, the government announced a further £46 million for vaccine projects and the development of a point of care diagnostic test for the new coronavirus. Of this, £20 million is going directly to CEPI.
Additionally, the UK National Institute for Health Research and the funding agency, UK Research and Innovation have launched a £20 million funding call for research to increase the understanding, diagnosis, prevention and management of the virus.
CEPI has already committed $100 million to start vaccines development and get to early stage candidates into initial human trials in four months. Last Friday it said these funds will be fully allocated by the end of March. "Without immediate additional financial contributions the vaccines programs we have begun will not be able to progress," said Richard Hatchett, CEO of CEPI. He made an urgent call for $2 billion to advance three vaccines to the point where they are ready to file for regulatory in 2021.
In addition to $50 million for the COVID-19 Therapeutics Accelerator, the Wellcome Trust has committed £10 million for clinical research, treatments, pathogenesis of infection, epidemiology, and social sciences and ethics.
Following a €10 million call in February, Germany's Federal Ministry of Education and Research announced €145 million more for immediate research on the coronavirus, with most of the investment directed to CEPI.
In Australia, the government fast tracked AU$2 million for the development of vaccines. The funding is an open and competitive grant opportunity from the Medical Research Future Fund.
The Health Research Council of New Zealand and the Ministry of Health are offering NZ$3 million for a range of projects, to support immediate responses to the current disease threat, as well as long-term responses to the virus and other emerging infectious diseases.
Brazil's minister of Science, Technology and Innovation, Marco Pontes, announced the federal government will invest $2 million through the National Council of Science and Technology Development to do mapping and sequencing of the virus. The decision was made after a teleconference involving the science ministers of Germany, Australia, Canada, South Korea, India, UK, Italy, Japan and New-Zealand, with the objective of sharing data and build initiatives to deal with the disease.
China has allocated $16 billion to prevent cases of the virus and control the outbreak. Researchers from China's armed forces have joined in the battle against the virus, with military health research organisations leading a variety of emergency research projects. While it is unclear how much money has been spent internally on the research into the virus, China announced on 9 March it is to donate $20 million to the WHO, to help coordinate efforts on an international scale.
Japan is investing about $188 million in measures to counter the virus, of which $93 million will be used by the National Institute of Infectious Diseases to develop a rapid diagnostic kit for COVID-19 and to develop a serum antibody test. $43 million will be invested by the Japan Agency for Medical Research and Development to advance therapeutics. And finally, the Ministry of Health, Labour and Welfare will use $52 million to assess if any existing drugs are effective against COVID-19 infection.
South Korea's National Institute of Health and Centres for Disease Control and Development (CDCD) will fund a $840,000 project supporting the development of vaccines and therapeutics. Another project, of almost $1 million, will support development of rapid diagnostic kits, research into virus characteristics and the collection of epidemiological data on the origin of coronavirus.
This article was updated 12 March to reflect new funding announcements.