Influential Bruegel think tank urges more research firepower as an insurance policy to secure a vaccine in Europe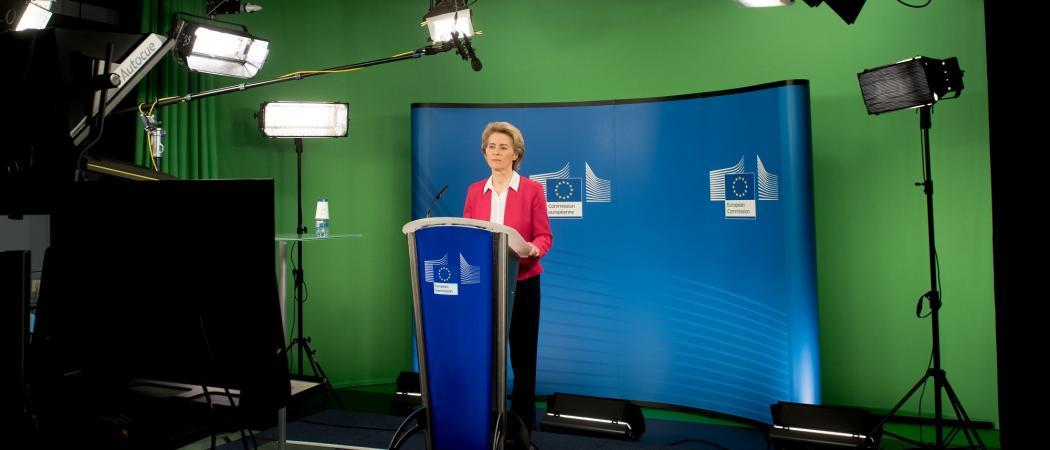 The EU should quickly introduce a new research funding scheme worth up to €3 billion to ensure Europeans can get access to an affordable COVID-19 vaccine, according to a new report from the Bruegel think tank.
The proposed EU vaccine scheme requires a budget of at least €725 million "in an optimistic scenario to about €3 billion in a pessimistic scenario" to increase the number projects and give a better chance of getting a vaccine through all stages of clinical testing, the report says.
"We want more than one vaccine for sure and we want to cover the whole cost of making it. So we're going to need a lot of money," said Reinhilde Veugelers, Belgian professor at KU Leuven, co-author of the report.  
The public funding going into the early stages of developing COVID-19 vaccines is too little to carry enough projects through development, the report says. Missing in the COVID-19 vaccine race to date is a commitment of public funding to see projects through later, more-expensive stages of development. "With a few exceptions, none of the preclinical projects have secured funding for the later stages of development."
The proposed scheme would issue a series of grants, as part of an open, continuous competition, until the critical number of projects is reached.
To save time, the organisation of the scheme should be handled by an existing EU agency. "IMI (the EU's Innovative Medicines Initiative) comes to mind, particularly if it can collaborate closely with the European Investment Fund and particularly with CEPI (Coalition for Epidemic Preparedness Innovations)," the report says.
The success rate for vaccines that enter clinical trials is between 20 and 40 per cent.
The authors calculate that at least nine projects will need to go through human testing if there is to be certainty for a vaccine down the line. A more conservative analysis contained in the report says 21 projects are needed.
"There are currently too few promising projects in the clinical trial pipeline to guarantee at least one vaccine soon. More projects need to pass through the development pipeline in parallel. Current public funding is too limited to enable a sufficient number of competing projects, in order to be sufficiently sure that vaccines can be available quickly," the report says.
The authors suggest one way to raise money to finance the scheme would be through so-called 'coronabonds', which would act as a vehicle to borrow funds on the market and leverage them for large-scale investments.
EU countries, including Italy and Spain, two of the hardest hit by COVID-19, want to share out coronavirus-incurred debt using coronabonds – mutualised debt that all EU nations help pay off. Wealthier countries like Germany and the Netherlands however are resistant to the idea.
"The EU would not have to be the sole funder; it could collect a pool of money from public and philanthropic donors. But the EU should use its capacity to take the lead in setting up the financing, by pledging a substantial share of the total amount required," Veugelers and her other co-author Georg Zachmann write.
The Global Preparedness Monitoring Board, a body run by the World Health Organisation and the World Bank, estimates that $8 billion is needed to pay for drug and vaccine development and to start to scale up production across the world. The COVID-Zero initiative launched in recent weeks by UK-based Wellcome Trust aims to raise this amount by tapping chief executives of multinational companies.
Extra hedge to get vaccine access
The new EU scheme would also serve as an insurance policy to ensure European countries don't find themselves far back in the queue for a vaccine, which experts warn may not be available for 12 – 18 months.
"European citizens cannot be sure they will be likely to have affordable access to a vaccine soon, particularly if vaccines successfully developed in the US or China face export restrictions."
A big European funding instrument "might provide leverage" in negotiations to cross-license a final vaccine, if one is developed outside the continent.
Such an agreement would reduce the financial burden on everyone. "Such negotiations are easier to do [before] one of the partners [finds] a vaccine," the report says.
Veugelers says, "In the beginning, I wasn't remotely concerned about the prospect of export controls on a vaccine" – but this was before she witnessed the desperate hunt to get hold of respirators, testing kit, gloves and other supplies.
EU looks for its niche
The report from Veugelers, a former member of the European Research Council's scientific council, will shape ideas in the EU research policy bubble – and may also direct actions. Stung badly by the accusation from a high profile scientist that the Brussels response to COVID-19 has lacked purpose and urgency, science officials have noticeably been upping their game lately. All across social media, the message going out is that the EU is willing to step further out of its comfort zone and try new things. This weekend for example the EU is hosting its first "online hackathon" to shake out novel ideas for fighting the pandemic.
And although it is not known to be considering a dedicated vaccine scheme, the EU is promising to raise more funds for vaccine research, with European Commission Ursula von der Leyen hosting a telethon-style pledging conference on May 4.
The EU's most direct research response to COVID-19 so far has been through IMI, the big drug research consortium, which is investing €45 million into new diagnostics and therapeutics. That money is expected to be matched by in-kind contributions from participating pharmaceutical companies.
Pandemic moonshot
The report also calls for an international research moonshot to meet the challenge of future pandemics.
The programme would back research into new and faster approaches to vaccine development, universal vaccines and broad platforms for vaccine development.
It could be done within the regular EU [research] programme, the report says, but "would be best done with international coordination, for example with CEPI or the Bill and Melinda Gates Foundation". CEPI co-founders include the governments of Norway and India, the Gates Foundation, and the Wellcome Trust.
The authors say a budget of at least €24 million funding for this programme is "easily imagined". 
The long shots
Developing vaccines usually takes many years but researchers are sprinting towards human trials. The first companies to have started clinical trials of a vaccine are Moderna and Inovio in the US and CanSino Biologics in Hong Kong.
Oxford University starts human trials for its vaccine candidate on Thursday. Imperial College London plans to follow in around six weeks' time. Matt Hancock, the UK's health minister, this week said the UK is "throwing everything" at the task and promised £44.5million of extra funding for the two projects. Germany's CureVac and BionTech are also close to starting trials
Projects using newer but riskier genetic engineering technologies are for the moment among the leaders: Moderna and CureVac are using messenger RNA technology and Inovio is using DNA technology.
"These approaches come at a greater risk of not getting a vaccine successfully through clinical trials, as DNA and mRNA synthetic engineering technologies have never been trialled successfully on humans," the Bruegel report says.
Moderna and Inovio have secured external funding for initial human testing. However, neither has yet secured funding for the most expensive later stages, nor secured large-scale manufacturing capacity. 
As for the multitude of preclinical research projects underway around the world, funding has been secured only for the early stages, if at all, the report notes.
Germany's CureVac is an exception, having secured a substantial amount – €80 million – from the European Investment Bank. The funding announcement followed quickly after it was reported US president Donald Trump was attempting to secure exclusive access to the vaccine the company is developing.
The pharma company Johnson & Johnson has also secured end to end funding, with the US Biomedical Advanced Research and Development Authority providing half the amount.