---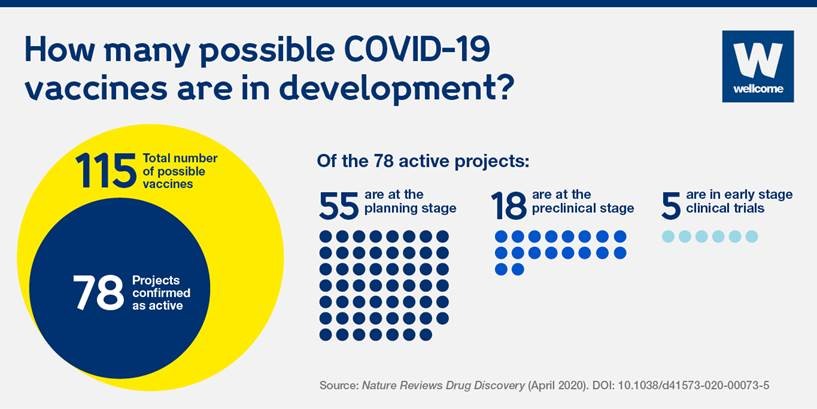 Public, private and philanthropic organisations are putting staggering R&D resources into the fight against COVID-19, with at least 115 vaccines in development.
The tally, visualised above by the Wellcome Trust, was made by the Coalition for Epidemic Preparedness Innovations (CEPI), which is funding eight vaccine efforts. The research was published in Nature Reviews Drug Discovery, a journal on drug development. There are other tallies out there: the Austrian Institute for Health Technology Assessment for example counts 155 test vaccines in development.
Five candidates have recently moved into clinical development, including test vaccines by US-based companies Moderna and Inovio, and China's CanSino Biologicals and Shenzhen Geno-Immune Medical Institute.
Of the active vaccine candidates, CEPI counts 36 developers in the US and Canada, 14 in China, 14 in Asia (excluding China) and Australia, and 14 in Europe.