Brexit put the brakes on investment for years, but champions of the tech say there is now a chance to make up ground. A new £130M research centre is on the way and plans for the first gigafactory are in hand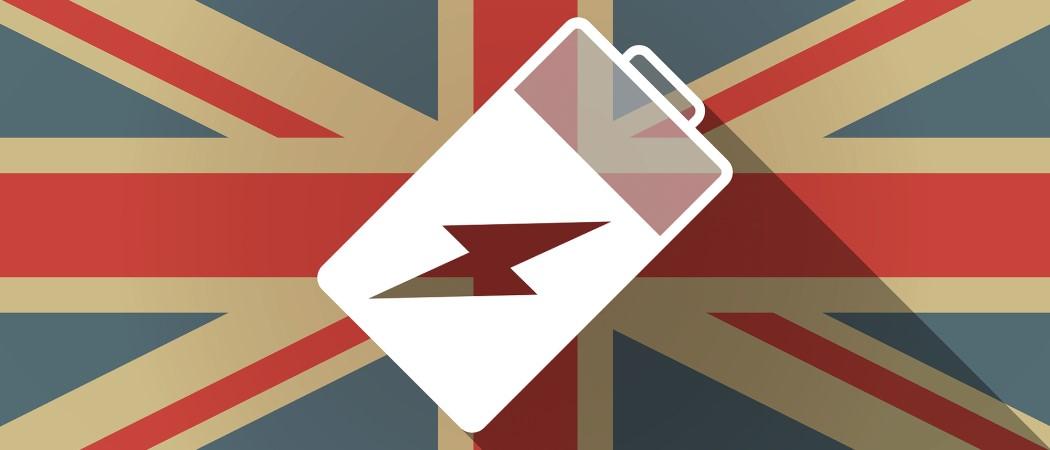 As the world shifts from carbon to electron, the UK is playing catch up in the race to develop a battery supply chain for electric vehicles.
Late last year, the government said it would ban sales of new cars and vans powered by diesel and petrol by 2030, meaning there will be a decisive shift away from the internal combustion engine in the coming decade. The UK is now scrambling to attract the battery-making industry needed to secure its place in this inevitable transition.
The work of constructing battery factories is underway across Europe, and the UK trails the likes of Sweden, Norway and Germany, where there are more advanced plans to develop a battery-powered sector.
"The UK government focused a lot on encouraging research, and building a battery testing hub. When it comes to the big commercialised actions, we're quite a bit behind continental Europe, and very far behind Asia," said Andy Leyland, head of strategic advisory at consultancy Benchmark Mineral Intelligence.
Governments are betting on battery supply chains today, to hold the sway over a key source of power that is expected to create hundreds of thousands of jobs, while mitigating climate change.
The opportunity will extend beyond the auto industry, with batteries in growing demand in other sectors such as aerospace, electric utilities and other renewable energy companies that need them to store intermittent wind and solar power.
According to Leyland, the lithium-ion battery, "is very much the winning clean technology for the next decade. It's blowing hydrogen out of the water."
With the World Bank forecasting demand for battery components to rise 500% by 2050, several mega battery plants, or gigafactories, are planned across the continent in the next few years to meet the anticipated surge in demand.
Oil companies, utilities, carmakers and governments are pouring billions of euros into new battery plants, with projects underway by companies including Sweden's Northvolt and the French oil company Total.
As things stand, nearly all of the batteries used in Europe-made electric cars are sourced from foreign companies such as China's Contemporary Amperex Technology, the biggest producer in the world, with plans to build a plant in Germany, Korea's LG Chem and Japan's Panasonic.
"It's a global supply chain, but it's becoming a regional game. You want to develop your own chain, as much as you can. It will mean cheaper cell costs, and cheaper vehicles," Leyland said.
The EU is injecting up to €2.9 billion into manufacturing and research via the European Battery Alliance, which brings together more than 300 industrial and research players, from mining to recycling. The big research questions include how to make batteries cheaper, more reliable and quicker to recharge.
Plans for a green recovery from COVID-19 will give the technology a further boost. More cash for batteries is promised in stimulus packages, including Germany's €2.5 billion to support cell production.
Hamstrung by Brexit
The four and a half years following the Brexit vote saw a freeze on big investment decisions, holding down UK competitiveness in batteries.
"Industry was hamstrung. The uncertainty made it almost impossible to commit to investments when you weren't sure what was going to happen," Leyland said.
During that time, US electric car giant Tesla looked at building its first European gigafactory in the UK, before opting for Berlin instead. Tesla founder Elon Musk cited Brexit uncertainty as one of the reasons behind the decision.
"We find ourselves a little way behind Europe but there's time to catch up," said Stephen Gifford, chief economist at the Faraday Institution, a government-backed research body that manages a £100 million investment in new battery projects.
The US is making up for lost time too. On his first day in office on January 20, US president Joe Biden signed an executive order for tough new exhaust pollution regulations, signalling to car executives that the road for internal combustion engines in America is running out. Last week, the president called for the government's enormous fleet of 645,000 vehicles to be replaced by electric models assembled in the US.
Electric vehicles made up 10.5% of new car sales in Europe last year. Sales will grow faster still with higher standards for fossil fuel cars, said Alex Keynes, clean vehicles manager at Transport and Environment, a campaign organisation in Brussels. "A key piece of EU CO2 legislation is up for revision in June. More ambition here would accelerate the electric car trend further," he said.
The EU's battery industry today employs more than 30,000 people across 14 countries, the European Commission estimates. The potential value of the entire value chain of mining, refining, cell manufacturing, battery packs and recycling, could be €250 billion by 2025, according to the European Institute of Innovation and Technology's InnoEnergy research consortium.
Going giga
So far, start-up Britishvolt is the only company to have gone public with plans to build a gigafactory in the UK, after it bought rights to a site in Blyth, in the north-east England, where it plans to start building a factory this summer.
The idea behind the gigafactory is to get as much of the supply chain as possible on one site, reducing logistics, avoiding shipping costs, and achieving economies of scale.
Britishvolt aims to start production by 2023; by 2027, the company estimates that the factory will produce 300,000 lithium-ion batteries.
The Faraday Institution estimates the country will need two of these factories by 2025, and eight by 2040, to meet demand for electric vehicles and batteries. China's battery megafactory pipeline, by contrast, is an estimated 107, of which 53 are now active and in production.
According to one analyst, there's "a chicken and egg" problem at the heart of the UK effort. With relatively small sales in UK-made electric vehicles to date, UK-based automakers have not gone as far in embracing the technology as the likes of America's GM, which recently announced it aimed to sell only zero-emission cars and trucks by 2035.
"There isn't a justification to build a mega-factory until you get proper demand," said Ian Henry, head of forecasting and data group AutoAnalysis. "There isn't the demand for a vehicle in sufficient volume that would require huge numbers of batteries yet." That could be about to change, with the announcement earlier this week by luxury car market Jaguar Land Rover, that it will switch to battery power for all its models.
"If the government wants batteries for cars in sufficient volume, it has to work hand in glove with Jaguar and Nissan and others to get the car companies' preferred suppliers to build a manufacturer here," Henry said.
The UK does not today have the advantage of Scandinavia, which has one of the world's highest electric-vehicle adoption rates, making it an attractive location for investment.
Nor is the UK like France and Germany, which have home-owned car producers that are more likely to invest in their domestic market than somewhere else (All of the UK's large factories are owned by foreign manufacturers).
However, now that the UK's long-term trading relationship with the EU has been settled, investors will take a second look at the UK, said Gifford. "We have all the ingredients for success. We're the fourth-largest car producer in Europe. We have cutting edge research and a scale-up facility being built," he said.
In addition, the government is trumpeting funds for a "green industrial revolution", promising nearly £500 million in the next four years for mass-scale production of batteries.
On the charge
Investors, sensing the vast potential in batteries, are starting to funnel big money to companies that they believe are ahead in the technology.
London-based Zenobe has helped over 140 buses in the UK go electric by providing batteries, charging infrastructure and software to manage the charging schedules.
The start-up raised £150 million last year to support its continuing expansion into clean buses and grid-scale batteries across the UK, and in countries including Belgium, the Netherlands and Australia.
Zenobe provides a range of services such as frequency balancing to the National Grid. It also provides batteries to companies enabling them to lower their energy bills.
"When batteries degrade over time, they don't allow a bus to do 150 miles a day any more. Rather than recycle, we give them a secondary life as energy storage for buildings. We close the loop," said Steven Meersman, Zenobe co-founder.
"The Swiss pocket knife analogy applies – you have to make the most of a battery, or you have a very expensive spoon," said Meersman.
He says he's "cautiously optimistic" about plans to boost the local battery chain in the UK, but adds, "they're called gigafactories for a reason, a lot needs to happen for them to come together."
Loosening China's grip
One major challenge for companies in the UK and EU is that indispensable battery metals such as lithium, cobalt, and nickel are extracted elsewhere.
Chinese companies, which produce half of the world's electric vehicles, also own more than half of the cobalt coming out of the Democratic Republic of Congo, which is essential for most lithium-ion batteries. On top of this, more than half of the world's lithium refining capacity is in China.
Making an electric car without China's involvement, then, is difficult. "Everyone is looking to reduce their reliance on China – politicians are very worried about the potential for export tariffs in the future," Leyland said. The pandemic has further concentrated minds around the task of reducing reliance on foreign suppliers.
To safeguard access to raw materials, EU states including Finland and Portugal are considering mining their own supplies. For the EU as a whole, it's about increasing strategic autonomy over production, even if Beijing's supply chain dominance is unlikely to slip substantially in the next decade.
In the UK, several companies are investigating whether they can tap underground lithium supplies. Cornish Lithium is looking for lithium in hot springs in Cornwall. A rival effort by British Lithium was recently awarded an Innovate UK grant to help fund exploration.
"To make low carbon technologies…we need to mine more raw materials than we have in the past, said Lucy Crane, Cornish Lithium's senior geologist. "We have a not-in-my-back-yard attitude; we've been outsourcing our problems to other parts of the world for decades."
Lithium mined in the Atacama Desert in Chile, for example, can travel to China or Korea for refinement, and then to Europe for slotting into vehicles – "that's a hell of a carbon footprint," Crane said.
More urgency
In order to boost the speed of getting new battery research to the market, the UK government is putting £130 million behind a Battery Industrialisation Centre in Coventry, a hub that promises to provide "the missing link" between promising technology and successful mass production.
The centre will be open to any organisation with existing or new battery technology. The hope is that it will attract a large manufacturer to set up nearby to link into the R&D.
Even with the centre, "we're going to be a fraction of where Sweden is on batteries, where Germany is, and possibly Norway too," said Leyland.
The test site will help keep the UK at the forefront of new batteries, but "having the tech is one thing, and building big scale commercial plants is another. Just having these centres of excellence may not be enough," Leyland said.
He calls for the government to follow the EU's lead on nudging the industry forward. "We've seen the European Investment Bank offer good rate loans to help build domestic champions in the EU. We've seen the German government in particular provide big support. The UK government needs a few less soundbites and a bit more urgency," he said.