As the EU transitions towards a net zero economy, universities are stepping up to play their part. But funding is needed for initiatives such as greening ancient buildings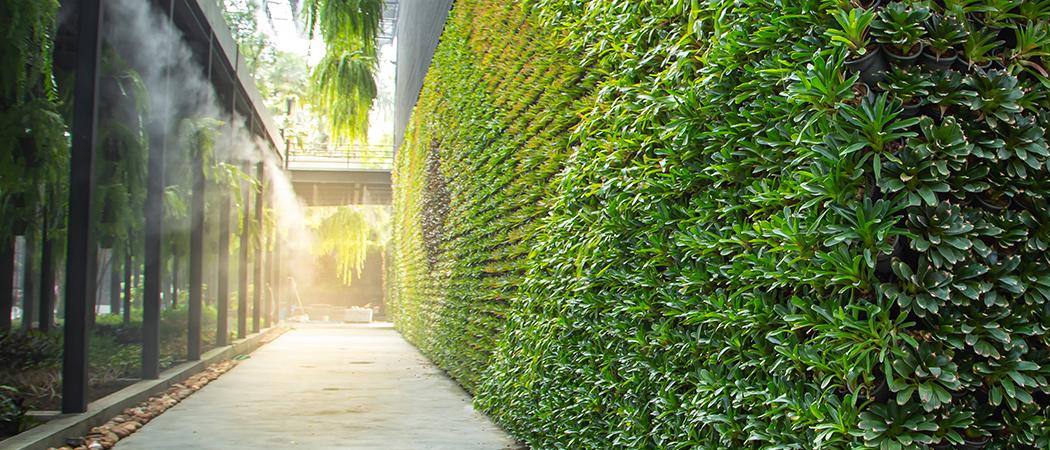 Europe's universities and research organisations are going green, with some bidding to be at the forefront of Europe's 2050 net zero ambition.
Science academies kicked off the discussions this week with a report looking at how different institutions are moving towards sustainability, a discussion which lies at the centre of the European Federation of Academies of Sciences and Humanities (ALLEA) general assembly this year.
In common with all other sectors, the report says academia needs a change in culture to achieve sustainability. Air travel to academic conferences is a major culprit, but supercomputer, buildings, electricity and supply chain emissions also contribute to high greenhouse gas emissions in many institutions.
ALLEA now hopes to start a discussion on how academia can embark on this challenge, and perhaps inspire others to follow. "It would be great if the academic sector would veer itself into this role of becoming a role model in achieving climate sustainability," said Astrid Eichhorn, chair of climate sustainability in the academic system at ALLEA and one of the authors of the report. "This would send a great message on the urgency on the climate crisis."
Many organisations are already on board. According to a 2021 survey by the European University Association (EUA), of the 400 surveyed universities, 61% have plans for going green, another 25% are drafting them.
"There's clearly a momentum now. There are certain support mechanisms. There is clearly a strong drive from institutions themselves. I think there is a good reason for hope that universities will lead the pace," said Thomas Estermann, director for governance, funding and public policy development at EUA.
Funding obstacles
Universities and research institutions are already developing travel policies to limit emissions, installing green energy capacity on campus, and taking a look at their supply chain for cafeteria food and lab equipment.
But there are issues around how the transition is funded, especially in light of potential shrinking of budgets, with the world is engulfed in one crisis after another, from the COVID-19 pandemic to the war in Ukraine.
In the EUA survey, around half of the universities cited lack of funding and financial incentives as obstacles to greening their campuses and processes.
Estermann said the EU's pandemic recovery money, paired with other funds, could be used to fill the gap, alongside various incentives such as tax breaks, technical assistance to help develop a greening plan, awards and prizes, funding models that incentivise greening, and other measures. "In the end, it's going to be a full package," he said.
It's also a matter of investing directly in research because to make the green transition, universities first need to know what works.
"We need to understand what strategies do make an impact, but also for those research-specific greenhouse gas emissions, we don't currently have good ideas on how to solve them," said Eichhorn.
But not everything on the green agenda comes with a cost. While renovating historical university buildings to make them green – a key part of the puzzle – may be expensive, changing travel policies and supply chains do not have to put a dent in the budget.
For Eichhorn, funding is a question of priority. "It's more of a question of sustainability becoming a priority so that available funds are used for this," she says. "It may be a lack of funding but it's also using available money in a sustainable way."
In the end, universities should see the green transition as an opportunity too. Renewables could shrink energy bills, while shifting workshops online could make them more inclusive.
Governance
But before the academic sector embarks on big greening project, it must figure out who will be leading the charge.
Eichhorn said top leadership at institutions as well as staff, and in the case of universities, students will have a role to play.
While management can put money in green energy and renovations on campus, measures such as a new sustainable travel policy are likely to fail if the entire academic community is not consulted.
"I think it's really important to bring the two levels together," said Eichhorn. "So, we need to get everyone on board through an inclusive process."
Some of the fixes will be specific to a particular field of study. For one, scientific computing will face the challenge of reducing the carbon footprint. Eichhorn suggests sharing equipment and promoting open science principles could aid the effort.
"The important thing here is that it's not necessarily a sacrifice," she said. "It should not compromise research quality. In many cases, the same results can be achieved using data that is available from other groups. Open data is good for sustainability."
While universities have been at the forefront, funding organisations are now becoming more engaged. "Funders can help generate awareness and ask to assess the climate impact of their projects," Eichhorn said.
Estermann agrees governance is a mixed bag. While many initiatives come from students and individual departments, leadership needs to take an overview. "In the end, it's about engaging the whole community," he said. "Institution leaders have a very strong role in leading with the narrative."
The green transition of the academic sector is pivotal to Europe's green goals. In some areas, universities are the major economic powerhouses, providing both jobs and leading in greenhouse gas emissions.
This is why coordinating the effort is required to move faster and for greater impact. Both ALLEA and the EUA are pushing for a wider dialogue on how to do this.
"What we really need is a dialogue that involves all the actors in the academic system, which may be very different to the way the academic system operates at this point," said Eichhorn.