EU funding helps Israeli cleantech innovators to work towards a sustainable future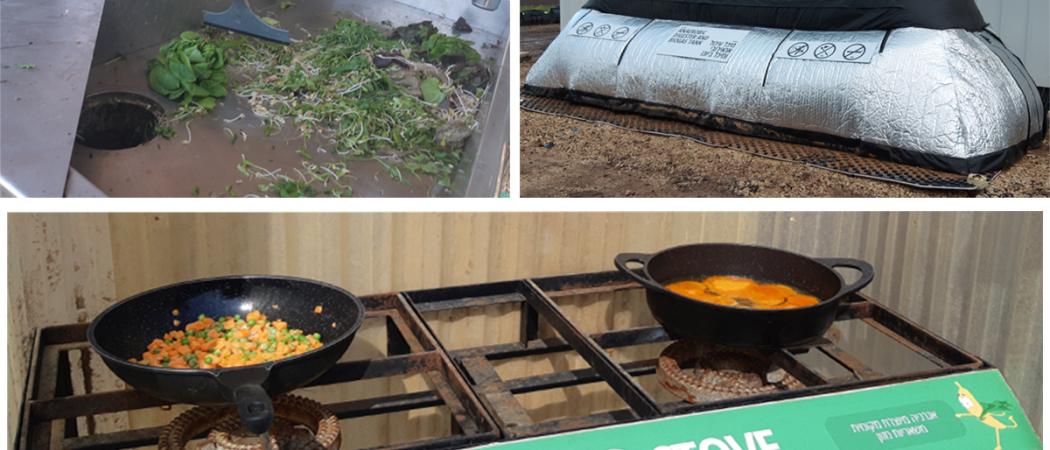 The COVID-19 pandemic has spurred policymakers to re-examine a wide range of public health issues – including critical environmental challenges – from climate change to air pollution to natural resource management. Forging a more sustainable future is impossible without robust public policy – but it also depends on individual citizens and businesses committing to action.
To that end, the European Union's Horizon 2020 innovation programme is supporting three Israeli companies focused on developing solutions that enable individuals and organisations to better manage their resource usage, curb energy costs, and even produce their own renewable energy. As the EU embarks on the European Green Deal – a blueprint for making the EU climate neutral by 2050 while optimising resource management and curbing pollution – these companies are pioneering cutting-edge solutions to help make those goals achievable.
Here's a look at how these three companies are aiming to usher in a cleaner, greener world.
Curbing costs, cutting carbon emissions
What if businesses could help drive down carbon emissions while boosting their own bottom lines? That's the simple vision behind the innovative technology of PowerSines.
The company secured €2.5 million in Horizon 2020 funding to build out its Energy Hub offering – an integrated solution that harnesses the Internet of Things (IoT), advanced data analytics, and machine learning algorithms to enable organisations to monitor their energy usage and reduce costs by up to 15-25%, enabling a return on investment within three years.
The voltage control algorithms employed by the Energy Hub optimise electricity usage, while minimising energy waste. As CEO Haim Guz puts it: "Your refrigerator's air conditioner won't cool faster if it gets 240 volts instead of 210 volts. The 30 extra volts is just wasted energy – and you pay for it."
PowerSines' energy management products have been installed in 15,000 locations worldwide, including commercial sites, industrial and production facilities, and public sector facilities. Guz says the new Energy Hub solution has been deployed in Germany, the UK, and Australia, in addition to Italy.
PowerSines' participation in the Horizon 2020 programme from 2017 until the end of the grant period in March 2020 proved pivotal in opening doors for the company in Europe. "The whole framework of the programme gave us access to key markets and financial support," Guz says.
He sees three crucial factors driving market demand for his company's latest offering. First, government regulations and incentive programmes, including commitments as part of the Paris Climate Accords, have businesses and organisations looking for innovative energy efficiency solutions. Second, advances in technology, including IoT, have made solutions such as the Energy Hub highly cost-competitive. Finally, as businesses increasingly see their competitors adopting sustainability and energy efficiency initiatives which help their bottom lines, the market itself will act as a powerful accelerant.
Protecting water resources
WaterSign, a subsidiary of the Israeli irrigation company Tavlit, is also enabling more intelligent resource management. The challenge WaterSign is addressing is urgent: According to estimates by the World Resource Institute (WRI), 1.7 billion people across the globe live in water-stressed countries. Water scarcity is a major issue in several European countries, such as Belgium, Italy, Greece, Spain, and Portugal, which the WRI has designated as facing high water stress.
Making matters worse, a staggering amount of water is lost due to preventable structural flaws – namely, leakages. The International Water Association calculates that 45-88 cubic meters of water – enough for 200-400 million people – is lost to leakages every day. Add in burst pipes and theft, and anywhere from 20% to 50% of water withdrawal goes to waste, says Hanan Itzkovitch, WaterSign's Vice President of Business Development.
How is WaterSign fixing the problem? The company has developed patented technology that uses mechanical devices located at each inlet to measure water usage, along with a smart algorithm that detects leakages, bursts, blockages, theft, and unauthorised connections to water systems. System operators receive immediate alerts to any irregular activity.
The company is part of a growing market: Forecasters project that the global smart water management market will reach $21.4 billion by 2024. Itzkovitch says the company's participation in Horizon 2020, which began in October 2018 with an EU grant of €2.1 million, has been critical in positioning WaterSign as a key player in that market. In a major boon to the company, its solution received a European patent earlier this year.
Turning organic waste into clean energy
While WaterSign and PowerSines are geared towards industry, individuals and businesses alike can reap the benefits of HomeBiogas, which converts waste into clean energy in 90 countries across the globe.
Founded in 2012, the company developed an easy-to-install system that breaks down organic waste – food scraps, for example – and converts it into energy, while delivering major cost savings. Users feed organic matter into a water-filled digester tank with anaerobic bacteria that breaks down the waste and digests it, creating biogas.
"Governments are starting to obligate businesses to recycle, and if they don't, they're fined," says Alon Civier, the company's head of special projects.  "Businesses are scrambling to find cost-effective solutions."
Civier points to Germany, a country transitioning from centralised electricity generation to distributed generation. To make that shift, Civier says, subsidies alone won't cut it. "Subsidies are only temporary," he explains. "Our aim is to make biogas cheap and efficient."
HomeBiogas received funding of €1.6 million for a two-year project from Horizon 2020 to offer its system to European food businesses, with an eye towards converting up to 250kg of organic waste per day into clean energy. By 2022, the company hopes to help cut three million tons in carbon dioxide emissions – all while addressing the problem of food waste, which now stands at 1.3 billion tons per year.
With a large presence in France and a foothold in additional European markets thanks to its participation in Horizon 2020, HomeBiogas has set ambitious goals for tackling some of the planet's most pressing problems. Civier says the customers themselves have been the biggest source of inspiration for him.
"To see the spark in the eyes of people who create energy from their own waste in their own homes and businesses is amazing," he says.
Working alongside recipients of Horizon 2020 funding, Europe is looking to unleash the innovative technologies and bold thinking necessary to meet the planet's top environmental challenges head-on. For the EU, innovative start-ups could prove pivotal in delivering its ambitious Green Deal.