Partnerships for Regional Innovation has a broad brief – to prop up the European Innovation Agenda, deliver on Green Deal goals and close the regional innovation gap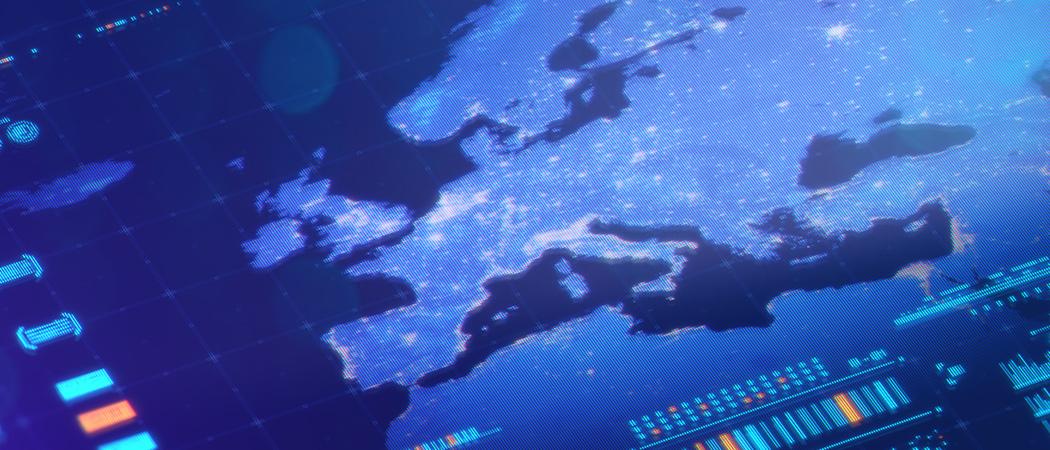 Partnerships for Regional Innovation (PRI) will be one of the pillars of the European Innovation Agenda, due to be unveiled on 5 July, which aims to make Europe a power house for deep tech start-ups. Yet the partnerships are also intended to help achieve the goals of the European Green Deal, and close the innovation gap between Europe's regions.
The tensions between these different agendas were apparent at the launch of the PRI pilot project on 17 May, when representatives from a series of participating regions took the floor to set out their own strengths and ambitions, few of which involved technology or start-up ecosystems.
This bias was confirmed by Kevin Morgan, professor of governance and development at Cardiff University, who was speaking for the independent scientific committee set up to oversee the pilot.
"Innovation is so much more than just science and technology, as important as that is, and it is so much more than research and development," he said. "Today we are faced with a challenge of social innovation to address societal challenges. And that's why the PRI is informed by a much broader conception of innovation, and why it is a much more inclusive process."
Morgan also made it clear that the main beneficiaries would be lagging rather than leading regions. "The top-performing cities and regions will innovate anyway, without our intervention, without our advice," he said. "What is unique about the PRI is that it offers an opportunity for all places to innovate, and to help all places to become the best that they can be."
This drew a sharp response from Markku Markkula, president of the Helsinki-Uusimaa region and vice-president of the Committee of the Regions, who was hosting the event. "I come from one of the most innovative regions in Europe. We used to be number one, but our friends in Sweden passed us, so we need to compete against them and become a bit better. We take this very seriously, and I'm sure [RPI] will help us a lot."
Route to regional partnerships
PRIs have their roots in Smart Specialisation, an effort by the Commission to get each and every region to think about its economic strengths and how innovation could help them develop further. Having a coherent Smart Specialisation strategy eventually became a prerequisite for receiving EU development funds. What began as an attempt simply to reorient Smart Specialisation towards sustainable development eventually produced the much broader PRI initiative, which is shared by the Commission services for the regions and for research and innovation, and the Committee of the Regions.
The technical lead comes from the Commission's Joint Research Centre, which has compiled a RPI Playbook, of the tools and governance mechanisms that are available to help coordinate regional, national and EU innovation policies, and mobilise multiple sources of funding. Each partnership is expected to draw on these and build a local mission for system-level innovation.
The pilot will involve 63 regions, some participating individually, others as members of networks, plus seven cities and four EU states. Over the course of a year, they will test the tools in the playbook and 'co-create' the methodology for eventual deployment across the EU. They get no additional funding for doing this, but can call on the Commission services and the JRC for advice and support.
Technology still counts
Despite the low profile of technology-based innovation at the launch, the Commission insists it is of central importance to the RPI. "However, new technologies will have to be much more fully combined and connected with other forms of innovation, to ensure that new ideas that are the basis for our economic prosperity do no harm to the environment and leave none behind," said Mikel Landabaso, director of innovation and growth at the JRC, and one of the architects of the PRI.
To this end, the PRI Playbook includes tools for diagnosing bottlenecks and identifying opportunities for technological development that can contribute to societal challenges. But Landabaso also wants regions to recognise be technology is not the full answer, and that system-level innovation has an important role to play.
"System-level innovation requires changes both on the production side, with firms and technologies, as well as on the demand side, changing customer behaviour and using innovative public procurement to shape new markets," Landabaso said. For this reason, PRI and the playbook place a good deal of emphasis on tools that can transform production and consumption systems, including demand-side tools such as green public procurement, identification of best available techniques, and regulatory sandboxes for experimentation and market creation.
Strengthened start-up formation will also be important. "Many sustainable innovations, which can contribute to achieving EU priorities, are not offered by incumbents. Instead, new players such as start-ups will play a key role," said Landabaso. "Startups will also play a key role in coming up with more affordable prototypes of sustainability solutions, adapted to local circumstances."
Synergies in innovation funding
One participant in the pilot with a track record in technological innovation is the Vanguard Initiative, a network of 37 regions with strongly industrial economies, which focuses on stimulating innovation and complementarities in Smart Specialisation strategies. In particular, the initiative has set up a series of pilot projects in which interested regions and their stakeholders, such as universities, research institutes, and SMEs, work in a coordinated way on themes such as the advanced manufacturing, bioeconomy, artificial intelligence, or nanotechnology. The goal in each case is the demonstration, commercialisation and scale-up of technologies.
With its history in Smart Specialisation, the Vanguard Initiative was an obvious choice for the PRI pilot. But it also has a specific project in mind, which lines up well with the Commission's interest in exploring synergies between regional, national and European funding for innovation.
When regions join the Vanguard Initiative, they sign the Milan Declaration, by which they make a commitment to inter-regional cooperation, co-creation, and co-investment. Progress on the first two commitments has been good, but co-investment in joint inter-regional innovation projects has proved harder to get off the ground. "Even if many regions are willing to set up a coordinated scheme, there are a lot of barriers in terms of regulations and legal uncertainty," said Ainhoa Azarloza, who works on the Vanguard Initiative for the Basque Country.
So, what it wants to do is take a closer look at how new policies and instruments at regional level in support of inter-regional projects might work, including the attitude of the regions and the barriers that need to be overcome. For example, each region might set aside funds to support Vanguard pilot initiatives.
"You might think of regional funding schemes that would just fund actors in your region, but this would also help them engage with other partners outside your region in very specific innovation projects," said Aitor Mintegui, also from the Basque representation to the EU. "This PRI pilot is a good way to investigate that, with the help of the Commission, the JRC and external experts." It might also look at potential synergies with national and European funding schemes, such as Horizon Europe.
There is also a suspicion that PRIs might gain importance over time, in the same way that having a Smart Specialisation strategy eventually became a prerequisite for winning regional development funds. "We have the impression that these PRIs might become the new Smart Specialisation and change European policies, perhaps from 2027 onwards," said Mintegui.
A sense of direction
For the Bioregions Facility, the sense of direction in the RPI is a welcome addition to the Smart Specialisation approach. "Before it was about strengthening existing sectors, and regional economic strengths, but with relatively less attention to the necessary green transition, and that deserves to be at the centre of regional development strategies," said Inazio Martinez de Arano of the European Forest Institute, who coordinates the network.
The Bioregions Facility was established in 2020 to support innovation, networking, and policy learning related to the development of a sustainable forest bioeconomy. It currently brings together the Basque Country, North Karelia in Finland and North Rhine-Westphalia in Germany.
He also thinks the breadth of the initiative will help. "We believe that we need to work on innovation in policies and technology, and to stimulate start-ups, but we also need to stimulate existing companies, to change themselves, to find new revenue streams and more sustainable ways of doing things."
The inclusion of social innovation is an important part of this, to change patterns of consumption and production. "Social innovation is totally necessary, and the interface between technological innovation, digital innovation and social innovation, for example to develop new ways of organising and managing of supply chains, and also to unleash the potential of consumer-driven transitions at sectoral and regional levels."
Taking part in the pilot should help the Bioregions Facility explore how different sources of funding might be mobilised for its members. "I expect that we will better understand how regions can access certain funds and instruments, how they can put these tools together, and we also value the interaction with the Commission and the JRC," he said. "We also expect that the experience as a whole to bring a clearer regional dimension in EU policies."
Elsewhere in the Ecosystem...
EU auditors have found serious shortcomings in the StartUp Europe initiative, which funds ecosystem builders to support start-ups and connect them with investors. Between 2014 and 2020, the scheme spent €30 million on 22 projects, supporting more than 1,000 companies. But according to the auditors this only addressed start-ups' short term needs, with all projects ending once the grants expired. In some cases, the initiative resulted in start-ups being sold to companies outside the EU, which is at odds with the Commission's goal of having European businesses grow internationally without leaving the EU.
A €95 million venture capital fund specialising in the Italian pharmaceutical sector has been created by Indaco Venture Partners, with investments from CDP Venture Capital, the European Investment Fund, and others. Indaco Bio, which will also invest selectively outside of Italy, will support both to early-stage startups, born from scientific research laboratories, and financing of series A and subsequent rounds.
The European Investment Bank has granted an €8 million loan to Sensible 4, a Finnish self-driving technology company spun-out of Aalto University. The company builds software that enables self-driving and assisted-driving vehicles to operate under difficult weather conditions, including snow, heavy rain, fog and sandstorms, even in the absence of well-marked lanes. The loan is part of the European Guarantee Fund's venture debt product to provide liquidity to small and medium-sized companies affected by the pandemic.